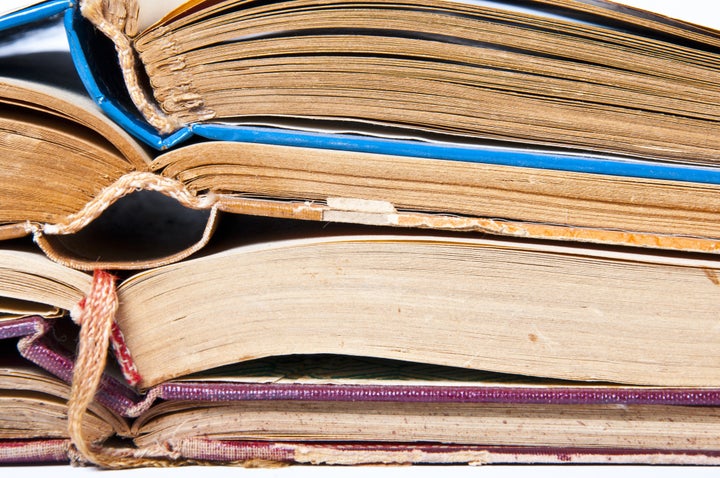 Because I have a lot to learn as a writer, each year I choose one author and spend all summer carefully reading eight to ten books by him or her. In the past, I've studied Ernest Hemingway, Toni Morrison, Cormac McCarthy, John Steinbeck, and William Faulkner.
The last two summers, I've mixed it up and read great works by multiple authors, falling in love with Jhumpa Lahiri's The Interpreter of Maladies, Elizabeth Strout's Olive Kitteridge, Denis Johnson's Jesus' Son, and Ken Kesey's Sometimes a Great Notion.
But leading into this summer, I somehow found myself re-reading Alice Walker's The Color Purple, a book that is both wonderful and awful, a book that is really two books in one. The first half of The Color Purple is some of the best writing of the later twentieth century, a clinic on character and dialogue, well-structured and -- some critics even say -- perfect. But the second half of the novel (starting with the reemergence of the sister) is over-the-top, preachy, and ineffective. The latter half of the book is a heavy-handed, didactic lesson on colonial influence and the dangers of religion in the minds of people of weak character. After finishing, I asked myself, "Why do some books by great authors (or parts of books by great authors) work so well, while others fail, and what can we learn from the failures of talented and established writers?"
So, this summer, I read the worst books by some of my favorite authors, writers who've written brilliantly in other works but fail in a singular attempt. Now I realize that this is a totally subjective study, and that many people will disagree with everything I write here, even my opening premise, but I can only be me, both analytically and critically.
With interludes of poetry by Nikky Finney, Michael McGriff, Anne Sexton, Dorianne Laux, and Natasha Trethewey, the following are the books that I read this summer and the lessons that we can learn:
Zora Neal Hurston's Dust Tracks on a Road:
First of all, there's no structure to this book. The reader has no idea where the book is going, and frankly begins not to care. Second, Hurston's attempts at humor are awful. Either Hurston wasn't a funny person, or she wrote this book during a time period in her life when her sense of humor was broken. There are moments of poetic imagery that save certain anecdotes, but this book remains obscure for good reason. The lesson: Know where the story is going and don't try too hard to be funny.
Ernest Hemingway's Men Without Women:
Although a few of the minor Nick Adams stories improve the collection, Hemingway is at his absolute worst when he attempts to write a short play late in the work. Hemingway is no Tennessee Williams. Trust me. The lesson: If you don't know how to write for the theater, don't try to write for the theater.
Flannery O'Connor's The Violent Bear It Away:
Her writing is always incredible, but the characters are so vile, so morally despicable that they strain credibility. Perhaps we could find a real group of real humans without any redeeming qualities, but I doubt it. Humans are more complex than O'Connor demonstrates here. The lesson: Characters in novels have to be complex and realistic.
Jhumpa Lahiri's Unnaccustomed Earth:
There is zero (and I mean ZERO) imagination in the plotlines. Comparing this book's stories to the complexity of The Namesake, the reader sees that Lahiri simply mailed it in when it came to plot and character. "Let's see, I'll add another Ph.D. student who goes to Boston..." The lesson: Be creative with your characters and vary the plot.
Jane Austen's Northanger Abbey:
I know that Northanger Abbey was satire, that it was Austen's first book, that it went unpublished after the original sale, but still... The characters' actions are so far fetched, especially near the end of the book, that the entire novel becomes ridiculous. The lesson: Satire is difficult and has to have a balance between the real and the fantastic. For a good example, think Jane Austen's Emma.
Tony Morrison's Tar Baby:
Unlike Morrison's great works, Tar Baby is filled with caricatures of black and white people. Instead of writing people as they are, both failed and evil, successful and good, Morrison employs stock archetypes. The evil witch of a white-woman-mother is pathetically crafted. The lesson: Caricatures by definition are "ludicrous distortions." There's no place for them in literary fiction.
I'll admit that I had to stop there. I meant to keep reading bad books all summer, to keep learning from them, but after these six painful experiences, I just couldn't do it anymore. As my wife Jennie said, "This was the summer of wasted reading."
So after six bad books, I had to read something good, something well structured, writing that had effective imagery, imaginative plotlines, and brilliant themes. I ended the summer with two books by Luis Alberto Urrea, The Sisters Brothers by Patrick DeWitt, The Stories of Breece D'J Pancake, and Feast of Snakes by Harry Crews. I had to squeeze lime onto my tongue and cleanse my reader's palate.
Popular in the Community