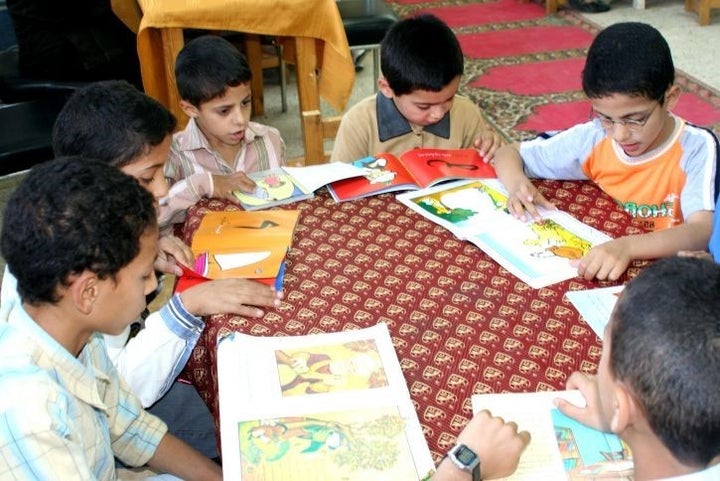 This September 8th, join thousands of people across five continents celebrating the 50 International Literacy Day sponsored by UNESCO as part of their global initiative to "Read the Past, Write the Future." This celebration has united international communities since 1966 in a global effort to increase literacy rates and develop innovative educational solutions that empower individuals and communities. Although global literacy rates are the highest in history, millions of youth and adults still cannot read or write. UNESCO plans to bridge this gaps to ensure that literacy becomes a human right for all. Join us in kicking-off this special semi-centennial with these 5 global literacy facts:
Literacy boosts self-esteem and sense of personal empowerment.
In studies of literacy programs initiated in Brazil, India, Nigeria, the United States, and several sub-Saharan African countries, participants reported heightened self-esteem over the course of the program. This advancement may be in part because in developing literary skills, individuals can take charge of their education and become the author of their success.
17% of the global population cannot read or write.
Around the world there are 122 million illiterate youths: 51% of them are in South and West Asia, 12% are in Sub-Saharan Africa, and 7% reside in Arab states. This troubling epidemic is exacerbated by a lack of basic educational resources in developing countries.
Girls and women remain the most affected by global illiteracy.
Two out of three people who cannot read or write are women. This gender gap is most prominent in Southern and Eastern Asia and in Sub-Saharan Africa, where women face harsher exclusion from basic education. In Arab states, the literacy rate for women is 70% versus 86% for men, further demonstrating the global educational disadvantage that females face.
Literacy programs using the local language promote diversity, linguistic vitality, and cultural empowerment.
When people learn to read and write in their own language, they gain a stronger sense of cultural identity and feel more capable of participating within their community. Developing literary skills in one's native tongue also allows minority languages to flourish amidst the increasing dominance of more widely-spoken languages.
You can be a part of the effort towards global literacy solutions.
Whether you celebrate International Literacy Day curled up with a favorite novel, raising awareness, or volunteering at your local library, take a moment this September 8th to enjoy the wonder of language and the gift that literacy brings into our lives.
Sharon Schweitzer and Amanda Alden co-wrote this article. Sharon Schweitzer, J.D., is a cross-cultural consultant, an international protocol expert and the founder of Protocol & Etiquette Worldwide. She is accredited in intercultural management, is the resident etiquette expert for CBS Austin's We Are Austin, regularly quoted by BBC Capital, Investor's Business Daily, Fortune, The New York Times, and numerous other media. She is the best-selling, international award-winning author of Access to Asia: Your Multicultural Business Guide, named to Kirkus Review's Best Books of 2015.
Amanda Alden is a cross-cultural communications intern with Protocol & Etiquette Worldwide. She is currently a senior at St. Edward's University, majoring in Global Studies with concentrations in Europe and International Business, and minoring in French. Feel free to connect with Amanda on LinkedIn.
Related
Popular in the Community