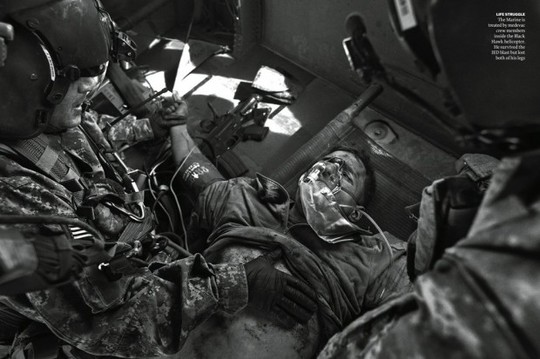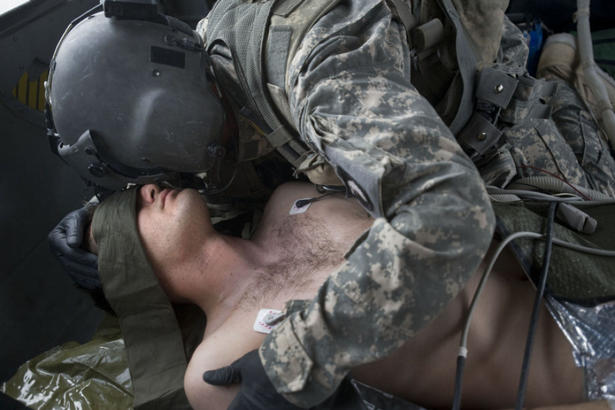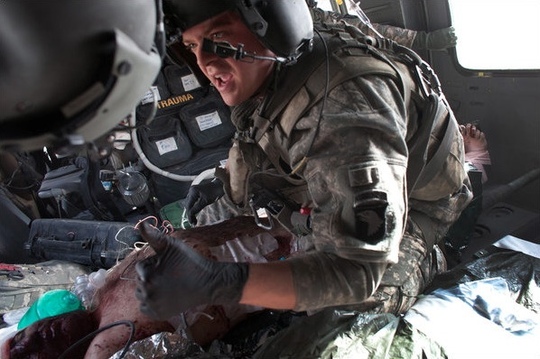 What really dismays me -- the Afghan war crying out for context as far as big media is concerned -- is how three major organizations could send out three of the best photographers in the business and, within the space of just over two weeks, proudly publish nearly the same photo-story.
Not to take anything away from the thoroughly accomplished James Nachtwey, Louie Palu and Tyler Hicks, but what does it tell us that TIME, The Toronto Star and The New York Times all offered us powerful, dramatic and overlapping photo-stories of U.S. medevac teams saving U.S and Afghan lives via helicopter "missions of mercy."
Is this pure coincidence? Or, does it illustrate (too well, in this case) the acumen of the Pentagon in the mediating of war access? Either way, in the aggregate this is a stunning display of American chauvinism given the intimate framing of the war in such a redundantly heroic narrative, all eyes on our warriors as saviors on high. And then, what does it mean that such high-profile redundancy can occur with hardly a notice?
Photo 2: Louie Palu/Zuma Press. Toronto Star article: Frontline medevac teams are life-savers in Afghanistan. Slideshow. 01/01/2011.  Caption: US Army flight Medic Sgt. Patrick Schultz talks to a wounded US soldier in the rear of a medevac helicopter while enroute to Kandahar Airfield after he was injured by an improvised explosive device in Zhari District, Kandahar, Afghanistan.
REAL LIFE. REAL NEWS. REAL VOICES.
Help us tell more of the stories that matter from voices that too often remain unheard.