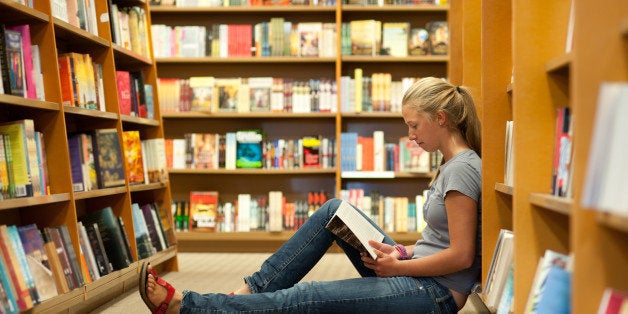 Anybody who says they don't like to read just hasn't discovered their guilty pleasure yet. I love a book where the story is so good you forget you're reading. I don't care what it's about. If it's well told and interesting, you got me. The only thing that makes it more perfect is to be in my favorite chair with my feet up and a cup of tea. But that's no matter. People read in places like airport terminals and crowded cafeterias all the time. Why? To escape. Wouldn't you rather be climbing Mt. Everest or fighting off a rogue wave or falling in love with a time traveler? And what better to beat rush hour traffic than a great audio book?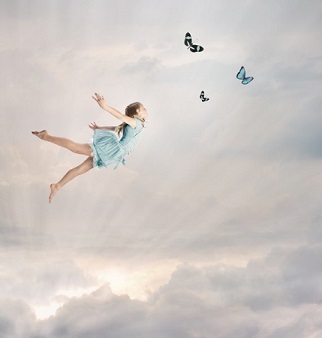 So let's talk about the habits that will help you get the most out of your reading and give you the best opportunity to delight your mind and feed your spirit.
1. Start an Active Reading List
What are you in the mood to read, right here, right now? Now go to your favorite book store, online retailer, and start your search. Read the jacket descriptions to find the ones that most appeal to you and wish list them. Your online retailer will make suggestions of other books to consider that people who liked your book also bought. I've gotten many great suggestions following these recommendations.
Since you're wish-listing, branch out. Look for books in different categories, including both fiction and non-fiction. Don't be one-dimensional. If you don't want it badly enough to buy it, wish list it anyway. When people are looking for gifts for you, they will appreciate the ideas. And who knows, you might surprise yourself and visit a library one day.
If you are trying to instill good reading habits in your kids, make an event out of trips to the book store or the library. Make choosing books interactive, fun and personal. Let them pick their own books, but also help them find other books that will be inspirational, educational and fun.
3. Track, Rate & Review the Books You've Read
Goodreads is particularly good for this. If you don't have friends in real life you can share your opinions with, join or start a group on Goodreads to compare notes with others who like, say, mysteries or vampires or memoirs. Then share your lively discussions with them or see whether they think the fourth book in a series is as good as the first or other books that are must-reads.
4. Find Your Favorite Time/Place to Read
Fit reading into your life habits. Whether it be with your morning coffee or lying in bed at night, allow for reading time. Also, give your kids time and space to read. If you see them curled up with a book, get them a little blanket or a hot cocoa as positive reinforcement.
5. Break Out of Your Genre Rut
Besides sheer entertainment (and there's nothing wrong with that, mind you) why not give yourself some intellectual stimulation. There are books written on every conceivable subject. Have you ever wondered how to get an orchid to rebloom, curious about the business strategies that make world-class CEOs, what Pete Townsend's life was like as a Who, or different ways you can decorate your living room? I roam the bookstores and libraries and get lost in wonder. There are so many things I'd like to know, and I can learn and be and know anything I want through a book.
6. Get Your Vitamin I (Inspiration)
You can explore the big questions in life through books. How can I improve my relationships? What is the proper way to do yoga and meditate? How can I deal with my mother's Alzheimer's or my child's special needs? How would Gandhi or Martin Luther King or Dr. Laura handle this? What exactly is the Secret? I can tell you what the secret is. The secret is that these books and their ideas open up whole other worlds to you, new ideas, new approaches, new thoughts. They make you see and feel things you've never felt before.
7. Buy Quality Books as Gifts
Make book gift giving a thoughtful, personal way of enriching someone's life and saying that you care. If someone has a special interest or hobby, they would surely love to get a book about it. And if it's someone who really loves books, then leather-bound, antique or gorgeous picture books are sure to be a big hit.
Reading has made me a better parent, a better manager, a better person -- and certainly better informed. If you haven't explored the world of reading much, you're missing out. Get yourself some inspiration today by reading a good book.
_____________
Cindy Tansin is author of the book Lead With Your Heart and the Rest will Follow. Her expertise is in promoting personal and professional growth, addressing issues of mind, body, spirit, and financial soundness. Follow her at www.cindytansin.com.