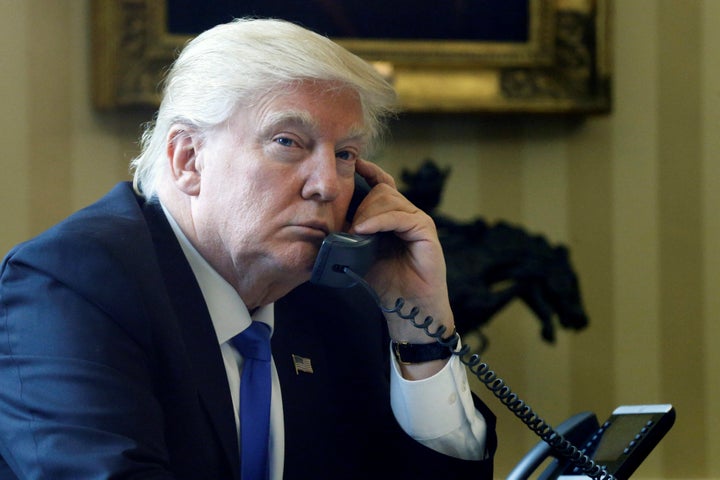 The readouts, as they're known, have long been a staple of both Republican and Democratic presidencies, and though they usually include little news or detail, the summaries are the only official account that such calls took place. The Trump administration hasn't published a readout since last month, even though the president has spoken to at least two world leaders in the past few weeks, including Turkish President Recep Tayyip Erdogan and Israeli Prime Minister Benjamin Netanyahu, according to CNN.
The White House did not respond to HuffPost's request for comment, and it's unclear if the suspension is temporary or permanent. The readouts will still be distributed internally.
The move will likely give foreign governments the opportunity to characterize their calls with Trump in their own way without any pushback from the White House.
The decision comes after the president's fraught year surrounding such summaries and amid requests for the administration to release details about Trump's one-on-one meeting earlier this month with Russian President Vladimir Putin.
Last August, The Washington Post obtained transcripts of Trump's calls with the leaders of Australia and Mexico shortly after his inauguration. The accounts showed that the talks were far more confrontational than the official versions published by the White House had indicated. Their release reportedly infuriated the president.
The White House also came under fire after Trump had an informal call with Canadian Prime Minister Justin Trudeau last year after the president reportedly gave out his personal cellphone number to some of his counterparts. No one in the administration knew the call had taken place, however, until Canada published its own candid readout of the conversation in which Trudeau challenged the U.S. over "unfair" trade practices, The Washington Post reported earlier this month.
The official summary of that call from the White House was much more terse, saying it was "very amicable."
Popular in the Community