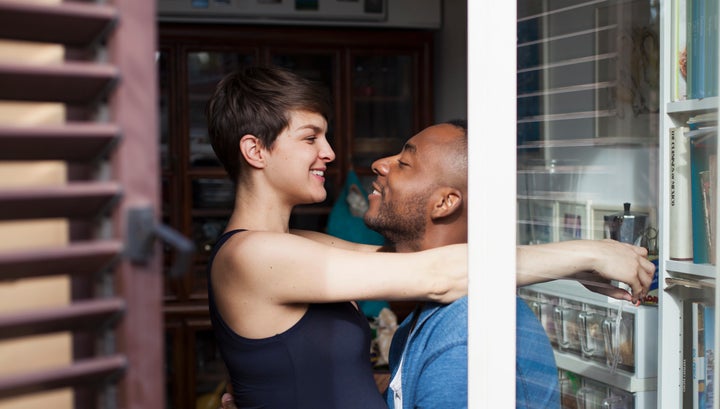 Kelsie, a 29-year-old from Kansas City, Missouri, savored the honeymoon stage of married life. Three years into her marriage, she and her husband Aaron had nary a succulent to keep alive, and she liked it that way.
"I know it will be oh-so-worth it someday, but it makes me a little nervous to think about the shift that will take place in our marriage after kids," she wrote on her personal blog. "The stress that will be added from a little one and sleepless nights, and the things that will have to change."
At the time, Aaron was baby-ready, but he never pressured his wife to get started on their family.
"When Aaron was ready, he let me know, but he also told me that it was OK if I wasn't ready yet, and that meant a lot," the blogger told HuffPost. "He acknowledged that it was alright, and he didn't have any expectations as far as timeline."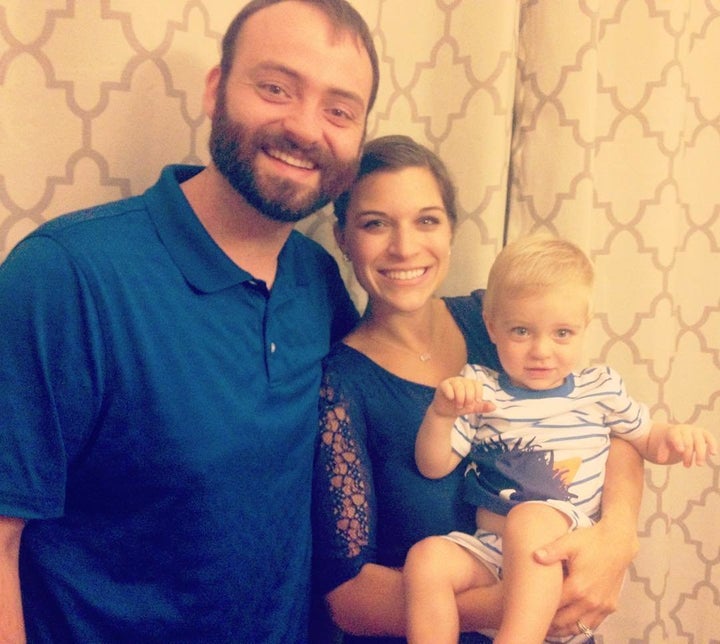 His quiet patience meant the world to Kelsie. A year later, after having plenty of serious but still casual conversations on the subject, the pair decided to have a baby. Today, they're parents to a 20-month-old son named Eli.
Kelsie and Aaron's road to parenthood was relatively easy, though Kelsie first had to "mourn the loss" of the child-free stage of their marriage.
Aaron's patience is a perfect example of how the baby-ready partner needs to behave in such a situation, said Gary Brown, a psychotherapist in Los Angeles.
"If you're ready to be a parent, it should be an ongoing conversation with your partner, but not one you're broaching every minute of every day," he said. "It's fine to check in with each other about both the desire for children and timing, though."
If a couple has decided that they absolutely do want a family at some point in time, they need to tread carefully when talking about when timing. Below, Brown and Shannon Chavez, a psychologist and sex therapist in Los Angeles, California, share tips for couples.
Talk openly about your readiness or reasons for holding off.
Your relationship is a 50/50 partnership and your pathway to having kids needs to be a collaborative process. Ideally, family planning is one of those big-ticket conversations you have before marriage (or before you move toward a similar stage of commitment). If not, get talking ASAP, though keep your tone and approach to the conversation as judgment-free and lax as possible, Chavez said.
"I would suggest an initial conversation to talk about it from each perspective without reacting negatively or criticizing your partner's view," she said. "Put everything out in the open so that you can be clear on the main concerns. If you can't have the conversation without arguing, I'd advise seeing a therapist."
Recognize that one partner may have medical reasons for wanting to get started.
If you're not ready to add to your family ― but want to eventually ― be mindful that your partner might have medical or genetic reasons for wanting to get started.
"If it is a fertility issue or age, talk to your doctor about the pros and cons of waiting. Consider the option of egg freezing as a compromise so that there is security in the future when you are ready," Chavez said. "Also, make sure your relationship is in a good place before choosing to start a family. Address your problems and focus on making the relationship a priority."
Make sure you want to have kids for the right reasons.
Don't don't rush into having a baby if your primary motivation is to seal the deal or strengthen the relationship. That's just about the worst reason to have a baby, Brown said.
"Other than a biological clock ― and even if there is one that is running ― you never want to have a baby solely out of desperation," he said. "It really isn't fair to your partner, and there may be some resentment from the unready partner that could be directed toward the baby if you rush."
Don't feel guilty for wanting to wait.
There are myriad reasons why you might want to hold off on having a little one: Maybe you're mulling a career change or a big move and don't want a child to compromise that. Maybe you've read that the estimated cost of raising a child from birth through age 17 is a whopping $233,610 ― or as much as almost $14,000 annually ― and want to ensure that you're financially prepared for that.
Whatever your reasons, they're valid and worthy of respect from your spouse, Brown said.
"The partner who wants to wait can be prone to being guilted into saying 'yes' before they are truly ready, so be gentle with yourself," he said. "Above all, do not let guilt be your primary motivation to have a child."
Know that there is a way to compromise.
Agree to delay parenthood until the ambivalent partner has had a chance to work through their concerns. It might be reassuring to set a reasonable timeline on when the decision needs to be made ― a year or two, perhaps ― Brown said, but keep the conversation fluid and ongoing.
These talks might feel weighty or stressful, but they don't have to be if you put the well-being of your spouse at the forefront of your mind, he added.
"Your relationship with your spouse is going to be the hub of the family," he said. "Whatever decision you make, it's vital to understand that the future happiness and well-being of any child you have will be dependent on the strength of your marriage."
Couples that wait until both partners are genuinely ready have much better outcomes in both their marriages and as parents, Brown said.
"From what I've seen, children from these marriages seem to thrive much better," he said.