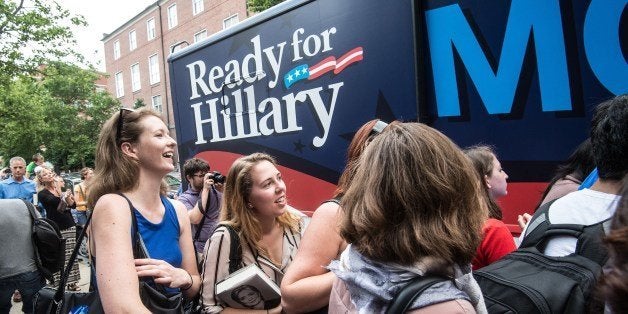 WASHINGTON -- Ready for Hillary, the organization setting the stage for Hillary Clinton to run for president in 2016, has strategically distributed more than $175,000 to 33 state Democratic parties and national Democratic organizations.
On May 28, Ready for Hillary shifted from being a super PAC to what's known as a "hybrid PAC." With the new designation, the group can contribute directly to federal candidates while still making unlimited expenditures like a super PAC (provided it's not coordinating with campaigns).
According to a list shared shared exclusively with The Huffington Post, Ready for Hillary has given money to 27 state Democratic parties and six national organizations since its shift:
Alaska Democratic Party
Arkansas Democratic Party
Colorado Democratic Party
Delaware Democratic Party
Florida Democratic Party
Democratic Party of Georgia
Idaho Democratic Party
Indiana Democratic Party
Iowa Democratic Party
Kentucky Democratic Party
Louisiana Democratic Party
Maine Democratic Party
Maryland Democratic Party
Massachusetts Democratic Party
Michigan Democratic Party
Minnesota Democratic-Farmer-Labor Party
Montana Democratic Party
Nevada Democratic Party
New Hampshire Democratic Party
North Carolina Democratic Party
Ohio Democratic Party
South Carolina Democratic Party
South Dakota Democratic Party
Texas Democratic Party
Utah Democratic Party
Democratic Party of Virginia
Democratic Party of Wisconsin

Democratic Congressional Campaign Committee (DCCC)
Democratic Senatorial Campaign Committee (DSCC)
EMILY's List
Netroots Nation
Women Winning PAC
Young Democrats of America
"Making these direct financial contributions allows Ready for Hillary to further our mission by boosting grassroots efforts across the country to elect Democrats in 2014 and beyond," a Ready for Hillary official said in an email. "This is our initial set of contributions, and we will provide additional financial support in the coming months while continuing to channel the enthusiasm of our more than two million grassroots supporters to help Democrats come out on top this Fall."
Notably, the four early presidential primary states -- Iowa, New Hampshire, Nevada and South Carolina -- are receiving funds from the group, as are all the states with major Senate races.
Since Ready for Hillary formed, it has spent more than $5.7 million total, according to the Center for Responsive Politics. It has also rented the list of supporters from Clinton's 2008 presidential run and continued to build on it through fundraising appeals and events around the country -- an asset if Clinton does decide to jump into the field for 2016.
Ready for Hillary is also helping to sponsor Democratic events and conventions -- often coinciding with a financial contribution to a state Democratic Party -- while holding community events and its Ready for Hillary Grassroots Tour. The group's prominent bus has been going around the country, following Clinton as she promotes her new memoir.
The group has also attracted some high-profile supporters who want Clinton to run, such as Sens. Tim Kaine (D-Va.) and Claire McCaskill (D-Mo.).
Want more updates from Amanda? Sign up for her newsletter, Piping Hot Truth.
Support HuffPost
The Stakes Have Never Been Higher
Before You Go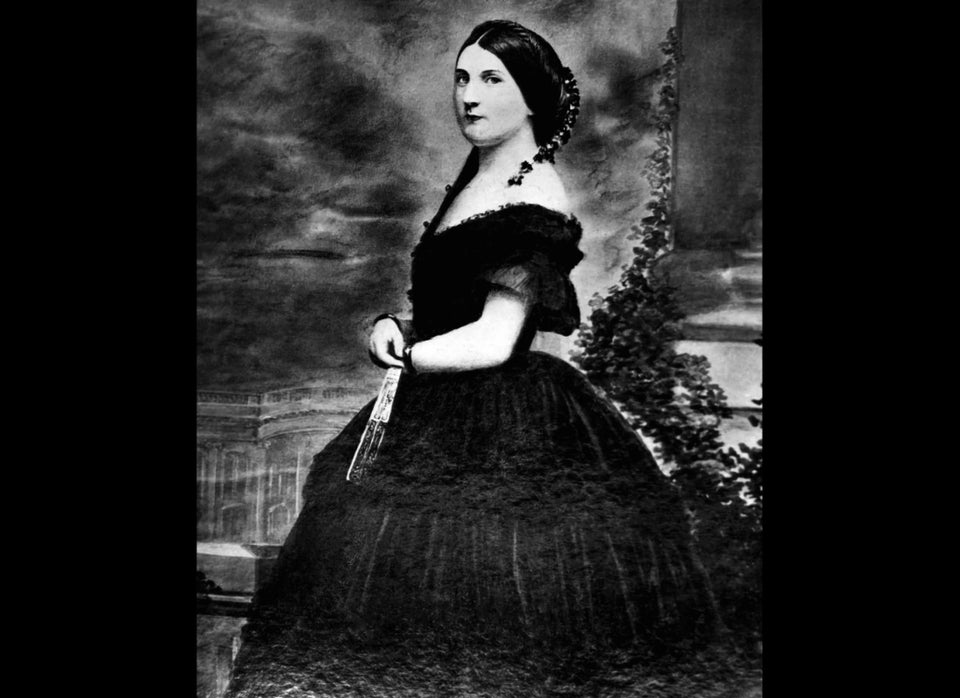 First Ladies' Charitable Causes
Popular in the Community