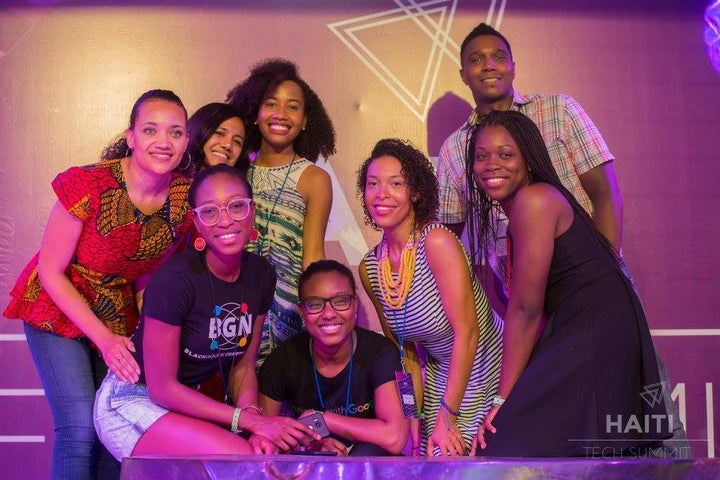 Over 500 Caribbean tech entrepreneurs, influencers, and speakers attended The Haiti Tech Summit where they discussed how to accelerate various Caribbean industries via technology. Summit attendees Darren Butcher (founder of Hack by Design) and Kerry-Ann Reid-Brown (editor/founder of Carry On Friends) reflect on the summit and share their hopes for future Caribbean Entrepreneurs.
What was your biggest takeaway from Haiti Tech Summit?
Darren: My biggest takeaway from attending Haiti Tech Summit was the opportunity I had for networking with many accomplished and resourceful individuals. I was able to gain insightful feedback that would further impact my entrepreneurial journey. Likewise, I believe Caribbean entrepreneurs can benefit from similar kinds of networking.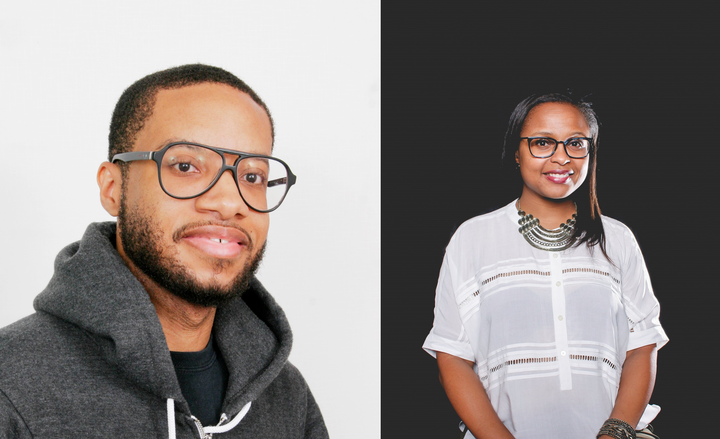 Kerry-Ann: Caribbean entrepreneurs need to move from being necessity entrepreneurs to opportunity entrepreneurs. In order to do this, there needs to be tools: opportunities, mentorship, and a shifting of mindsets. According to Dr. Claire Nelson (founder of the Institute of Caribbean Studies), one mindset shift needed to move towards opportunity entrepreneurship is accepting failure and the desire to break things. Dr. Nelson points out that most people in the Caribbean aren't taught to fail or to break things, and these are two key things needed in tech for value creation.
What do you think is the Caribbean's biggest tech need?
Kerry-Ann: [We need] access to Capital. The Caribbean doesn't have enough investors or not enough alternative methods to raise capital such as crowdfunding -- particularly in early-stage seed startup funding." said.
Darren: Currently I believe the biggest tech need for the Caribbean is access to modernized infrastructure. This would better support local entrepreneurs efforts to build technological solutions within the region. Additional needs such as investment would see more growth as a result of this change.
Although we may have many challenges here in the Caribbean region, we also have many capable entrepreneurs with innovative solutions to solve those challenges. We just need to continue to network, work together and support each other.
What do you hope the Caribbean population gains from HTS and similar events?
Darren: I hope the Caribbean population would gain more global exposure, not only for our vibrant arts and culture but also for business opportunities.
Kerry-Ann: My hope is two-fold. On one hand, I hope that these events foster innovation using what the Caribbean/each island already has at its disposal. Secondly, that these innovations can be supported via investment opportunities from the diaspora and other investors.
The Haiti Tech Summit is a 13-year initiative of the Global Startup Ecosystem which conducts the largest online digital accelerator in emerging markets. The Summit aims to revitalize Haiti's entrepreneurial economy and reposition it as a global study of catalyzed innovation within an emerging market country.
Kerry-Ann Reid-Brown (@carryonfriends) is a Jamaican born, New York City based, Caribbean influencer and founder of Carry On Friends. The was one of the first to solely feature Caribbean American entrepreneurs and business professionals. The podcast has been featured as an editor's choice in iTunes' under the categories "Black Voices in Business" and the "Black Experience" collection.
Darren Butcher (@darrenbutcher) is a full-stack software developer with over 10 years of experience, currently between St. Maarten and Toronto. He is the founder of Hack by Design, a digital product design and product development studio.
Support HuffPost
The Stakes Have Never Been Higher
Related
Popular in the Community