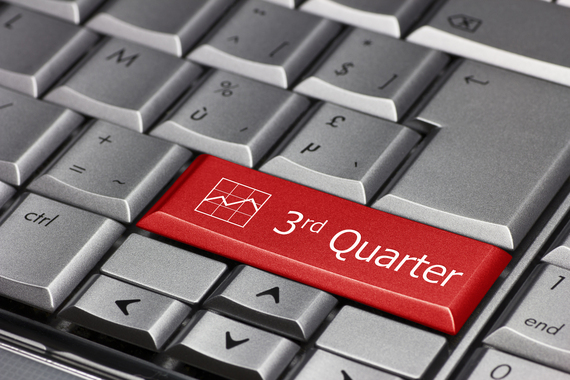 What can you accomplish in the next 92 days? The 3rd quarter of 2016 (like most 3rd quarters) has inherent challenges. This upcoming July-August-September will have vacations, new school year, golf, kids' sports, July 4th & Labor Day weekends, and other awesome activities that can be distracting. Can you stay on track to reach or exceed your annual 2016 vision and goals?
Plan Q3 and the rewards will arrive.
During this 3rd quarter, 92 days will peel off the calendar. These days will be gone in the blink of an eye. There will be a total of 61, M-F business days. There are 13 weekends with two major holidays. Family and friends will occupy many of your daily thoughts in Q3. This is why a simple plan is crucial for maximum achievement. Develop goals (if not already) for your life arenas of:
Business
Significant Other
Children
Son/Daughter
Personal Finance
Friends
Hobby (golf, tennis, boating, etc.)
Sibling
Self (mental, physical and spiritual well-being)
Prioritize your life arenas. The ones with the abnormal vision and goals will need to be at the top of your planning list. As stated, there will be major distractions in Q3. Commit the time, energy and effort to only a few life arenas and their corresponding goals to be accomplished. Put on your blinders and focus only on what matters. Carve out your fun time in advance. This includes soccer tournaments, baseball games, vacation trips, golf game, days off, etc. Then get locked in the moment, focusing on tasks that will lead to your goals and ultimately your visions.
Once your goals are set and committed, mentally project yourself to October 1, 2016. See yourself happy and pleased. Feel a sense of accomplishment. See your triumphs, as if it's so and as it will be.
Next... chronologically reverse engineer (B to A) your completed successes from September 30...September 15...September 1...August 15...August 1...July 15 to now. This B to A Principle™ exercise will illuminate a success pathway like an airport runway at night.
After planning Q3, then immediately focus on July. Although July has proven to be one of the least productive months of the year, it doesn't need to be. "One step at a time" is your battle cry once your plan is in place. Avoid being anal with your planning and goal setting. Again...keep things simple!
Q3 is time to be consistent, persistent and resistant.
Be consistent. Be positive for each and every one of the next 92 days. Repetitively prepare each day with your Q3 goals in mind. This takes less than 90-seconds per day.
Be persistent. Relentlessly think about what you want out of each day, week and month. These thoughts also take less than 90-seconds. Think what you want during the last 30-minutes before deep sleep.
Be resistant. Refuse negativity. Resist impatience, frustration, anger, emotional drama, mistake tolerance, irritability and any other non-champion emotions.
What can you accomplish in 92 days?
You know this answer. It's whatever you want. No rules. Be decisive making your simple plan. Tear down any psychological safety nets or excuses. Have none. Fully engage in the moment more than any quarter of the year. Be bold. Be strong-minded.
Have an awesome Q3. Unleash your most authentic, genuine best self. Now...get busy and make things happen.
Get in the Zone in ALL you do.

REAL LIFE. REAL NEWS. REAL VOICES.
Help us tell more of the stories that matter from voices that too often remain unheard.