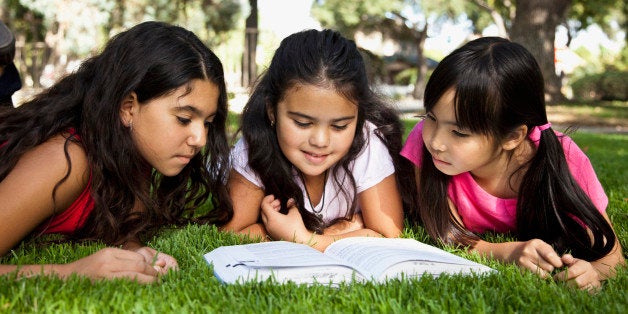 Students tend to forget what they've learned over summer break, according to research, and low-income students lose more because their families are less likely to afford care and activities that promote learning. ReadyNation says low-income students lose an average of two months of education each summer -- more than higher-income students. The two-month loss, plus the summer break, means low-income students are getting just eight months of schooling per year, ReadyNation says.
In New York state, where public schools spend $19,550 per student each year, those lost two months add up to $3,910 wasted per child, or $2.3 billion for all low-income New York children. The U.S. spends an average of $10,608 per student each year, or $2,122 for two months. With 10.1 million students in poverty nationwide, $21 billion in education spending is lost over the summer, according to ReadyNation.
The summer setback for low-income students contributes to the achievement gap, the ReadyNation report says. By ninth grade, the report says, nearly half of higher-income students in New York are proficient in math and reading, but one-fifth of low-income students are.
The report also found inefficiencies in the length of the school day. Ending school in the early afternoon forces students to miss time that could be spent learning, the group says. The school schedule still used in most of the U.S. was created when "students had to get home to milk the cows," ReadyNation says, and when more parents were home during the day.
Low-income students are disproportionately affected by school hours because they are more likely to lack access to after-school programs and summer activities. Because the school day does not align with an adult work day -- and because adults do not have long summer breaks -- parents are forced to work around the mismatch.
ReadyNation reports that New York parents pay more than $7,000 annually for after-school and summer programs. Low-income families are less able to afford these programs, and students often end up unsupervised and not using the time in educationally productive ways, as their higher-income counterparts do, ReadyNation says.
Moreover, working parents sometimes have to leave work unexpectedly to care for their child after school and during the summer when plans fall through.
Extending the school day and school year, ReadyNation says, would alleviate many of these problems. Additionally, there will be more time for elective learning, such as arts and physical education.
Extended hours also may benefit teachers, Ready Nation argues. Teachers could take more time for a full curriculum and could have more time for collaboration, creativity and planning. Randi Weingarten, president of the American Federation of Teachers, has agreed that a longer school day can boost student performance, but says teachers should be paid for additional work.
Many schools already have extended hours. In Massachusetts, 22 schools are adding 300 hours to the school year. More students are achieving proficient or advanced levels on state tests in math and science, and students' English scores have increased, ReadyNation says.
Extended school hours will soon be put to the test in New York City. Under a $150 million plan from Mayor Bill de Blasio, 94 low-performing NYC schools are adding an hour to their school days. De Blasio's plan has been criticized by The New York Times, which said it will be challenging for principals and administrators to add new services.
Before You Go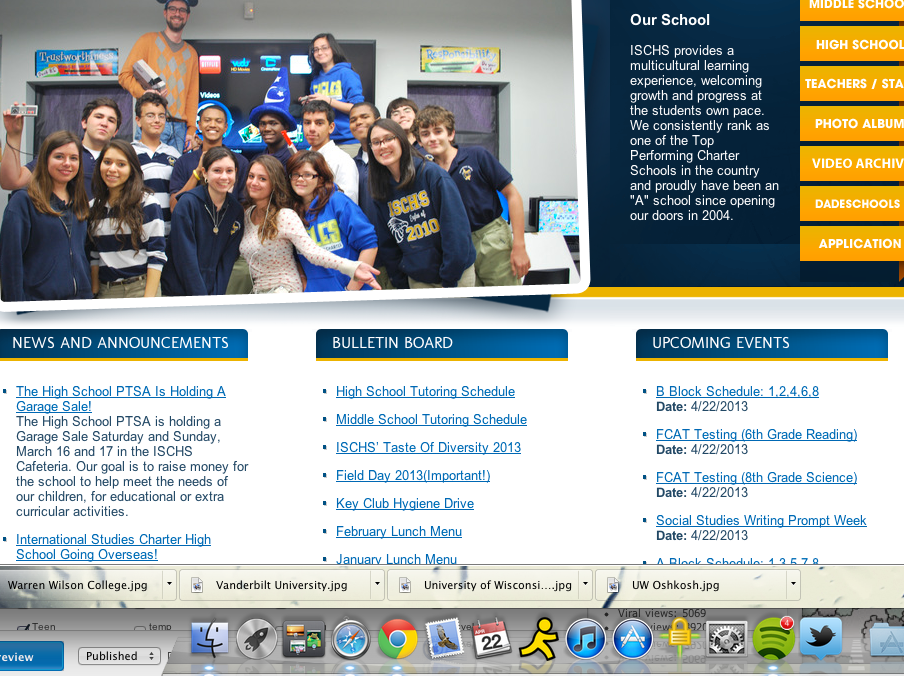 The Best Public High Schools: U.S. News 2013 List
Popular in the Community