The first flakes of snow are falling in the mountains of California, Utah and Colorado, even though we're barely through fall.
But for the rest of the country, winter weather still seems a long way off.
So when should you start prepping the family vehicle for the changing season and gear up for the dreaded winter holiday shopping and road-trip traffic? What kinds of pre-travel checks do you perform?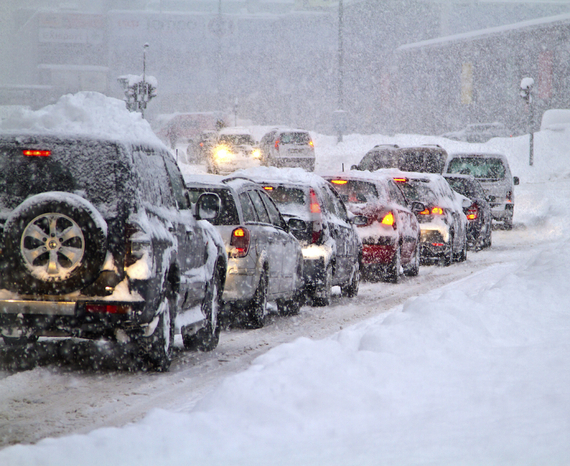 Absolutely. National Safety Council studies shown a consistent increase in the total number of fatalities and injuries due to traffic-related causes during the winter holiday period since 2009.
According to roadside assistance experts, even if you're only traveling a few miles down the road, a simple pre-trip inspection can keep you out of danger and leave you better prepared when accidents happen.
Living in the south, I usually wait for winter solstice as my cue to make all the important preparations. But I have family in the northeast that get a jump-start in September, just in case there's a stray cold front ready to dump a few feet of early season snow on the parkway. How about folks in your region?
What does a seasonal inspection entail? Specifically, they suggest that vehicle operators pay special attention to these areas to reduce the risk of a breakdown:
Tires. Be sure tires (including the spare) are properly inflated. Watch out for uneven tread wear and have tires rotated and balanced.
Lights. Test brake lights, headlights and turn signals to make sure they work properly. Change any weak bulbs.
Fluids. Check fluid levels under the hood, including battery fluid, brake fluid, coolant, oil, transmission fluid and windshield wiper fluid. Replace worn wiper blades.
Belts and hoses. Check belts and hoses for any visible cracks or bulges. If belts and hoses are over 4 years old, take your car to a certified technician and have them replaced.
I usually take the car in to my dealer's service center to have a formal inspection done. Some of my friends think that's a waste of money. I can check my lights and tires pretty easily - I just don't trust my judgement on fluid levels or belts and hoses.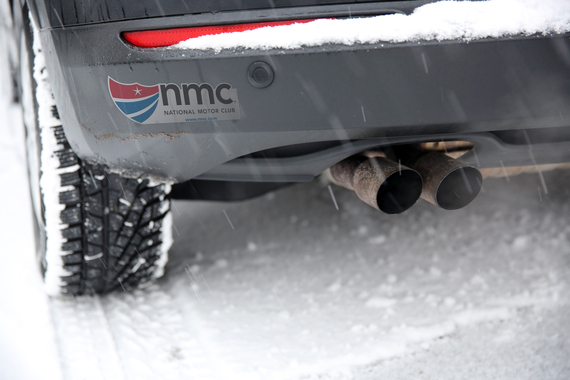 As it comes closer to holiday travel dates and Black Friday sales, the National Motor Club also offers a few strategies for safe vehicle operation.
Check your vehicle - Before moving your car, clean snow, ice or dirt from the windows, the forward sensors, headlights, tail lights and backup camera for complete visibility and to make sure everything is working properly.
Plan your route ahead of time - Be familiar with directions along your main route, as well as alternate routes in the case of emergency, identifying resting and eating stops along the way. Allow plenty of time to arrive at your destination safely, and be sure to let others know your route and anticipated arrival time.
Don't dine while driving - It may also be tempting to shave a few minutes from your trip by grabbing a bite from the drive-thru, but you'll be safer and more rested if you simply stop and take a brief meal break.
Plan your communication - Make time to stop for breaks along the way to follow-up on missed texts, emails and calls, or simply wait until you reach your final destination.
Pack a winter road emergency kit - Having a winter road kit ensures your safety should you have maintenance problems or become stranded along the way. Stock it with jumper cables, chains or a tow strap, a small shovel, sand or cat litter, a first aid kit, a flashlight and fresh batteries, an extra pair of socks and gloves, a blanket, snacks and water, an ice scraper, and flares and matches.
Have a roadside assistance plan - Managing a breakdown, like changing a flat tire in the snow, is dangerous enough on its own, much less on a busy highway. Taking extra precautions in such instances is a must, for safety's sake especially in extreme conditions. Make sure you have your provider's toll-free number in your wallet, purse, glove compartment and/or cell phone.
What's on your winter holiday road safety checklist? Do you travel far to visit family members or do they come to you? Please share your experiences and insights. The comments are open.