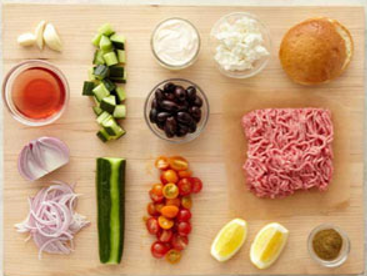 Trends are intriguing and I'm fascinated to learn that the two top dining trends for 2016 have nothing to do with food. How we get our meals is being disrupted by a revolution in high-speed delivery of dinner to homes and offices. Who cooks and serves our food is now part of a national conversation regarding tipping, wages and pay disparities. What we're cooking is only part of the story.

Big names like Uber, Amazon, Google, Postmates and more than a dozen others are jamming the street with cars and bikes rushing food from restaurants to your front door. As millennials discover it is easier to push the "buy" buttons on their smartphones than to drive to a restaurant, these big companies are abetting our national Couch Potato Syndrome. They're also collecting intimate details about your food habits.
Meanwhile, restaurants around the country are grappling with the vast pay differences between people who work in kitchens and people who serve your food. In part, the tipping system is to blame because no tip money ever gets to the back-of-the-house; and in part, low minimum wages exaggerate the difference in take-home pay. Growing numbers of restaurants -- mostly on the high end, so far -- are experimenting with scrapping tips and either raising menu prices or adding "administrative fees," but no one knows how consumers will react.
Other big trends indeed have to do with food. For example, there's an obsession with fried chicken -- both in creatively ethnic sandwiches and, in the case of Nashville Hot Chicken, how thermonuclear can we get? And soon you'll be eating poke (pronouced pokay), a raw fish preparation from Hawaii that's more flavorful and fun than sashimi or crudo.
I know all this because I've been reading 11 Hottest Food & Beverage Dining Trends in Restaurant & Hotels for 2016, a culinary forecast issued annually by Baum+Whiteman International Restaurant Consultants. (I am married to Michael Whiteman.)

They also predict that you'll be eating healthful acai bowls for breakfast, that turmeric will be the spice of the year; that imaginative vegetables preparations will have chefs shoving meat to the side of the plate, and that restaurants will be rushing to get additives, hormones and artificial ingredients out of the food they serve you.
Their report contains a couple of dozen "buzzwords" to look for in 2016: Falafel will show up as a vegetable in serious restaurants. Chefs will be burning your vegetables on purpose. There will be a fallout in frozen yogurt chains, and juice bars may be next. "New-ish Jew-ish" cuisine is on the upswing. Paella will get a big play. There will be more automation and self-serve kiosks in fast-food and fast-casual chains. Look for seaweed in your snacks, for root-to-stalk cooking, and for a war on food waste. The flavors of General Tso's chicken and the spices on an "everything bagel" will show up in surprising places. Tahini (in all flavors) will be the new mayonnaise. Best vegetable this year: Salsify (cooked in brown butter like they do it at Via Carota in the West Village, NYC. Scrumptious.)

And meal kits! Even my daughter at college just tried a meal kit plan and loves it. Not only does it cut way down on shopping and schlepping but the "instructional cooking" DIY cuisine feels like homework you can eat.

Also new: cookbooks with political messages, i.e. Soup for Syria, by Barbara Abdeni Massaad, and The Kitchen Ecosystem, by Eugenia Bone; cookbooks espousing hybrid cuisines (i.e. Hartwood, by Eric Werner and Mya Henry, fire-stoked cuisine from Tulum, Mexico), pedigreed grand cru teas, from the French-based company Palais des Thes: Look for upscale Jukro (black tea from Korea) their new L'Herboriste collection, to launch January 2016. Two more drinking trends: premium gin from Cotswolds Distillery (turns a bit cloudy when it hits an ice cube), and bone-dry fizzy Lambrusco. Here's to a delicious year ahead.
Rozanne Gold is a four-time James Beard award-winning chef and author of Eat Fresh Food: Awesome Recipes for Teen Chefs, Healthy 1-2-3 and Radically Simple: Brilliant Flavors with Breathtaking Ease.
Popular in the Community