You're ready to help those in dire need to gain more self-sufficiency but you want to optimize your talents in tackling that support, right? Well here are some steps to doing so.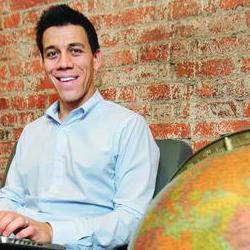 Q: How, exactly does MovingWorlds help people find meaningful volunteer work?
A. Similar to setting up an online dating or job-hunting profile, volunteers create an account on MovingWorlds so we can learn about the skills you have, places you want to go to, and causes you care about. Our matching site then suggests projects, and members can request introductions to the project representatives to learn more. If you don't want to wait for our suggested matches, you can also search our current projects on your own. In some cases, we even do intake calls with our members to gain a deeper understanding of your skills, goals, and types of projects that will be the very best fit. We use these intake calls and our website's data to source new and relevant projects that match the profiles and preferences of our members.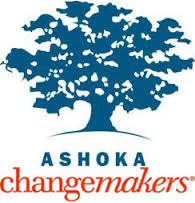 We find these projects through our partnership network of inspiring and competent social mission organizations including Kiva, ImpactHUB, Village Capital, and Ashoka to name just a few. A talent gap is one of the leading barriers to progress, so we say that no matter your skills (from art to zoology) or availability (from one week to one year), there is an organization that can benefit from your expertise.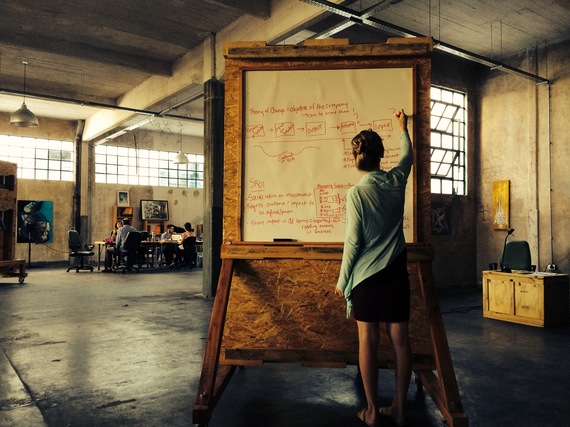 Whether it's a currently posted project or a custom-sourced project, our team of real people verifies all the matches and facilitates a planning process to ensure that our Experteers give their best strengths while also honing new skills - and optimize their value for the people with whom they work. For example, Jamie Van Horne, now a strategy consultant at Camber Collective, used her Experteering trip to develop her analytical and consulting skills. She did this by working on a variety of projects over a six month period, including at a nonprofit called Sistema B operating in South America, a social enterprise called Impact HUB in Denmark, and a university in Thailand called Thammasat University.
Once our Experteers are matched with an organization we provide an online training on Experteering best practices, lots of resources (like a planning checklist), and then guide them through a planning process that helps create a strong and enduring partnership so that a sustainable impact is created for all participants.
We take this in-depth approach very seriously because we want Experteering to be transformational for our member volunteers as well as for those they serve. We find that the more specific the skills match of the projects, and the more in-line with the person's life and career goals it is, the better the experience for all parties. As Harvey S. Firestone, founder of Firestone Tires, once said, "You get the best out of others when you give the best of yourself", and our process helps with exactly that.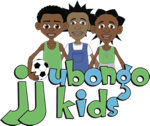 Q: Is there a story that sticks in your mind of someone who has done especially remarkable work for a project they discovered via MovingWorlds?
Sarah Horrigan is an inspiring leader with 30 years of previous international management and public policy consulting experience, including for the White House. Right after she completed certification to teach English to non-native speakers from Seattle Central Community College we connected her to Ubongo Kids. That's a social enterprise in Tanzania using edutainment videos to teach English and math skills. Ubongo's videos have been seen by thousands of people on YouTube, and, when combined with its website and TV in Tanzania and Kenya, they reach millions of people.
Two years ago, Ubongo Kids was still in the startup phase, and looking to expand by repurposing their Swahili videos in English. Sarah began by working with the sound engineer and animators to develop better English translations for the existing Swahili educational videos in a way that matched the existing length to save animation costs. She also mentored Ubongo leaders on ways to grow their business and capture partnership opportunities, including award and grant submissions. In one case, Ubongo's artistic director for the cartoons became a finalist for the Reach for Change competition.
She was so moved by her first volunteer experience that Sarah returned in 2015 for a second Experteering engagement. She was thrilled to report that the Ubongo team had doubled in size, and the reach of its educational content has increased by many times more than that. Not only was she welcomed with open arms, but one of the people she supported had a baby on her second visit and gave the baby the name Sarah.
Part of Sarah's success can be attributed to her humble attitude--the way she approaches challenges knowing she doesn't have all the answers and works with others not by insisting on her own ideas, but by helping others realize their own solutions. We call that a "human centered design approach." While she had been recognized with an international award in Professional Consulting from the Institute of Consulting and UK Chartered Management Institute, she approached this project as a contributor and learner, not as a boss. Her top goal was serving in a way that allowed her to transfer skills to Ubongo leaders, and in a way that allowed them to emulate her, build on her knowledge, and then add their own knowledge about cultural context and business to take it--and themselves--to new heights.
REAL LIFE. REAL NEWS. REAL VOICES.
Help us tell more of the stories that matter from voices that too often remain unheard.