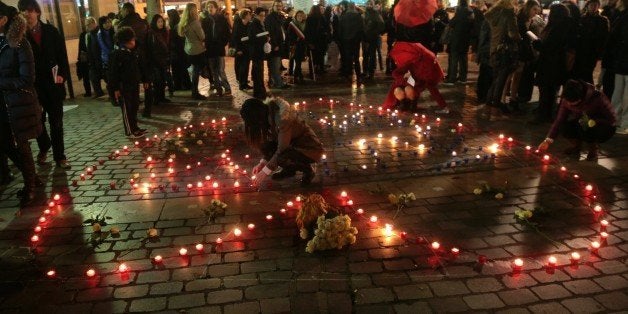 One of the questions I am invariably asked by journalists who interview me about my book, Getting Screwed: Sex Workers and the Law is: Do you think society's attitudes toward prostitution will ever evolve to the point where lawmakers might actually introduce legislation decriminalizing sex work? Up till now, my response has been a cautious one, recognizing that changing entrenched moralistic attitudes about sex work will be an uphill battle. But perhaps I've been unduly pessimistic.
Both Grosso and Rep. Elizabeth Edwards of Manchester, who introduced the New Hampshire bill, said they were influenced by Amnesty International's recent call for decriminalizing sex work globally. As I blogged then, Amnesty International reached that decision for public health and safety reasons. They discovered (as I did in researching my book) that in countries that have decriminalized prostitution and regulate it to some degree, sex workers not only have much safer working conditions but are much less likely to develop HIV and other sexually transmitted diseases. Indeed, countries like New Zealand and the Netherlands, where sex work is legal, have among the lowest HIV rates in the world.
Amnesty International also realized that decriminalization is the right thing to do from a human rights perspective. As Rep. Edwards recently told one news outlet, when sex work is illegal, as it is in the United States, sex workers are not able to negotiate and organize for their rights, or gain access to the criminal justice system. Indeed, as I have argued in my book and blogs, sex workers are like canaries in the coal mine. Violent predators are more likely to target them because they are less likely to go to the police (for fear of being arrested themselves), and such sociopaths often prey on non-prostitutes, as well.
And it's not just criminals who prey on vulnerable women when sex work is illegal. Cops are sometimes corrupted as well. Take the example of Daniel Holtzclaw, the Oklahoma police officer recently convicted of 18 counts of rape and sexual assault, including against a grandmother and a teenager. Many of the women he targeted, some of whom were engaged in sex work, were afraid to report the crimes because they feared they would be penalized or not taken seriously. And so Holtzclaw was able to continue his reign of terror until he made the mistake of molesting a woman in her 50s who was not a prostitute.
While decriminalizing sex work is the right thing to do for so many reasons, that doesn't mean bills like the one introduced by Rep. Edwards are a done deal. Far from it. A leading member of the New Hampshire state legislature has made it very clear he will fight the proposed legislation. Why? "Because society is just not ready for it," House Majority Leader Dick Hinch told one news outlet.
But is that really true? Perhaps Americans are finally ready to recognize that laws criminalizing sex work are not only an enormous waste of taxpayer dollars but counterproductive when it comes to public health and safety. After all, 15 or 20 years ago, who would have thought that many states would now be moving toward the legalization of marijuana and that same-sex marriage would be the law of the land? Social attitudes do evolve and often for the better.
Popular in the Community