 You've no doubt already heard about all of the box office records that Frozen has broken over the past eight months (With the most recent one being the 16 weeks that this Walt Disney Animation Studios production spent as the No. 1 film in Japan. Frozen sold over $240 million worth of tickets in that country before it was finally knocked out of the top spot. Ironically enough by another Disney movie, Maleficent). But were you aware of how well the Frozen soundtrack has been selling?
To date, an estimated 2.78 million units of the Frozen soundtrack have been sold. More to the point, this Walt Disney Records release has topped the Billboard 200 album chart 13 times since January.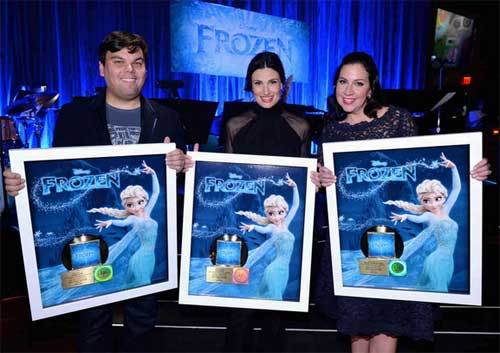 And since Disney executives dearly want to keep this billion dollar franchise front-of-mind with consumers for years yet to come, they've now decided to use Frozen's songs as a way to keep the public excited about this property.
Don't believe me? Then check out the all-new music video version of "Do You Want to Build A Snowman?" which debuted on the Disney Channel just last night. Twenty-six Disney stars came together last month to record an all-new arrangement of this Bobby Lopez / Kristen Anderson-Lopez song which Marco Marinangeli put together. All with the hope that this new music video would then help keep tweens excited about Frozen's tunes.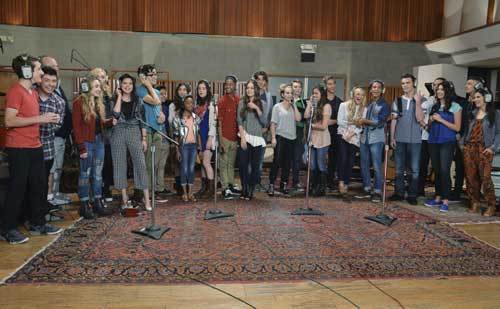 Or -- better yet -- how about the "For the First Time In Forever: A Frozen Sing-Along Celebration" show. This live stage show is presented seven times daily at Disney's Hollywood Studios as part of this theme park's summer-long "Frozen Summer Fun" promotion. And given the hundreds of little kids & their parents who now stand in the blistering hot Central Florida sun for hours daily just to get the chance to sing along with Anna, Elsa & Kristoff inside the Premiere Theater, these songs still clearly have a powerful hold over a huge audience.
At least what's the folks who run the El Capitan Theatre in Hollywood are hoping. Given that they'll be bringing the sing-along version of Disney Frozen back to this classic movie palace for two weeks starting on August 22nd.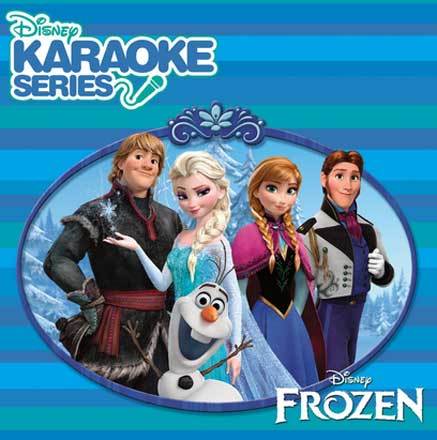 And on the consumer products side of the Mouse House, Disney believes that its Frozen karaoke album (which just debuted in Billboard's top 20) will be a big seller. And starting in late August / early September, look for a brand-new wave of Frozen -themed merchandise to hit stores which will then attempt to capitalize on the continuing popularity of this film's soundtrack.
These items include the Frozen Crystal Kingdom Vanity from JAKKS Pacific (which includes a musical feature where Anna & Elsa magically appear in this vanity's mirror and then singing excerpts from this Academy Award-winning film's score), a "Frozen Sing-Along Storybook" from Disney Publishing which includes a CD as well as the lyrics to this movie's song, a Frozen Cool Tunes Sing-Along Boombox from Kid Design as well as a Frozen Sing & Swing Olaf plush from Just Play.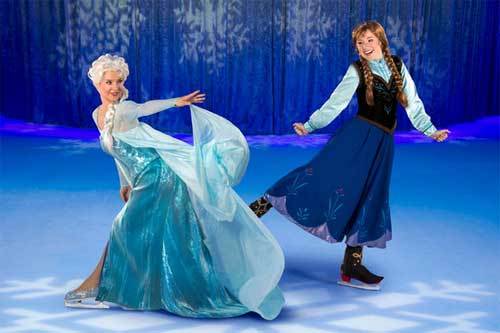 And let's not forget about Disney on Ice presents Frozen, the music-filled arena show that will be premiering at Orlando's Amway Center on September 4th before Feld Entertainment then sends it off on a year-old Northern American tour. Not to mention the stage version of Frozen which Bobby & Kristen are reportedly already prepping for Disney Theatrical to produce in the not-so-distant future. And then there's the Frozen ride that the Imagineers are reportedly prepping as a replacement for Epcot's Maelstrom attraction.
And all of this is being done because Disney CEO Bob Iger -- during a recent quarterly earnings conference call -- identified Frozen as one of the Company's top five franchises. "So you can expect us to take full advantage of that over the next at least five years," Iger told investment analysts.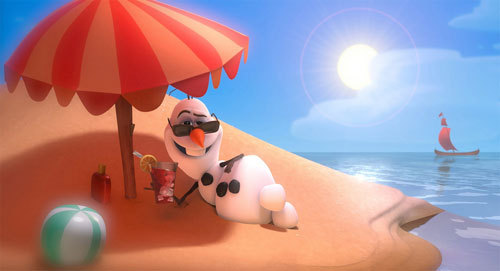 So while you personally may be ready to let go of Let It Go, The Walt Disney Company certainly isn't. So you should probably look for the Mouse to seek out all sorts of new ways (EX: Next summer's "In Summer" promotion. Given that Olaf has now been identified as Frozen's break-out character, look for all sorts of snowman-themed beachwear to show up on store shelves for Spring of 2015) to extend Frozen's current hot streak.
Calling all HuffPost superfans!
Sign up for membership to become a founding member and help shape HuffPost's next chapter