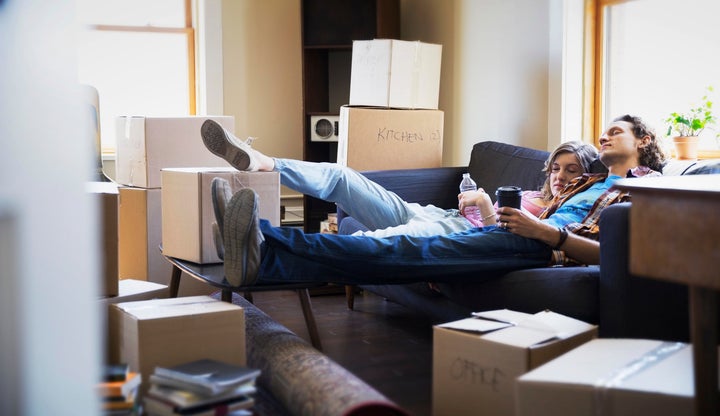 Real estate site Homes.com recently surveyed nearly 800 people nationwide who had moved for love and found that 43 percent wouldn't relocate for a relationship again. When asked why, 23 percent said it's because they broke up after doing so. Eighteen percent said it's because "moving failed to save a rocky relationship," and 17 percent regret moving because they disliked the new location.
It's critical to pinpoint exactly why you're moving before you do so, Elisabeth LaMotte, a relationship therapist in Washington, D.C., told HuffPost.
"Relocating to a new city is a major decision with personal, professional and emotional implications," she said. "If your primary motivation is love, the key is to make the decision from a place of strength rather than from a place of desperation."
Here are six signs you and your partner aren't ready to relocate for one another, according to therapists.
1. You believe moving will solve your relationship problems.
Be wary of moving for someone else if your relationship "has a volatile, up-and-down, on-and-off history," advises Kurt Smith, a relationship therapist in northern California. "If the partner you're moving for has a tendency to be selfish, then be careful about making such a big sacrifice since it's likely not to be appreciated the way you hope."
Ryan Howes, a clinical psychologist who practices in Pasadena, California, warns against "pulling a geographic" ― a therapy term for expecting your personal life or relationship to improve just because you shift locations.
"If living apart has been difficult because your partner is selfish and you communicate poorly, don't expect these dynamics to change just because you live in the same town," he said. "Sure, you'll have more face-to-face access to one another, but this doesn't necessarily change your relationship. ... Relational flaws don't disappear when a partner moves to town. It may actually inflate them."
2. Your partner didn't ask you to move.
It may sound simple, but LaMotte notes that having your partner's support for the move is key.
"Never relocate for love if your partner isn't encouraging the move," she said. "Some people have a pattern of choosing unavailable partners because they aren't ready to fully commit. ... If the desire to relocate is one-sided, it's better to stay put, focus on making your life in your hometown as full and engaged as possible, and see if your relationship can survive the distance."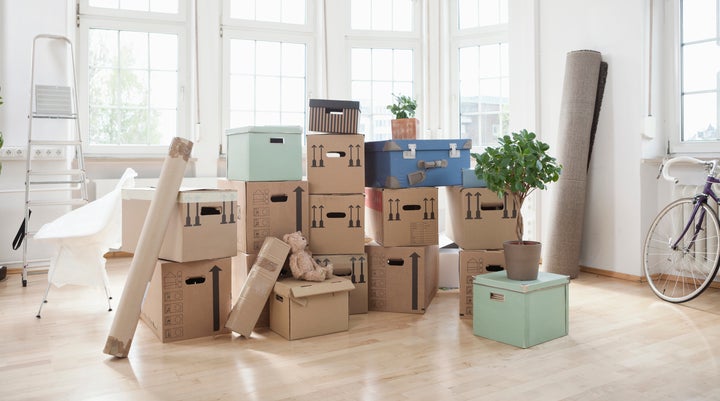 3. You and your partner aren't on the same page about the future.
"Ask yourself some tough questions, and be honest with your answers," LaMotte said. "Are the two of you equally committed to the relationship? Do the two of you have compatible visions for the future? Have you discussed what it means that you will be giving up your work, your community and your comfort zone?"
And especially don't relocate if you're doing so only because you hope it will lead to an engagement.
"Never move for love if what you really want is to become engaged or married and your partner is not ready," LaMotte added. The move "will backfire if there is an unspoken expectation that it'll lead to engagement and marriage and this expectation doesn't materialize."
4. The move will distance you from family.
Living farther from your family isn't necessarily a bad thing, but Smith often sees partners who wish they still lived near their loved ones back home.
"Closeness to family members and the value of those relationships cannot be underestimated for a lot of people," he said. Having family around is especially important "when you have young kids and need the helping hands," he added.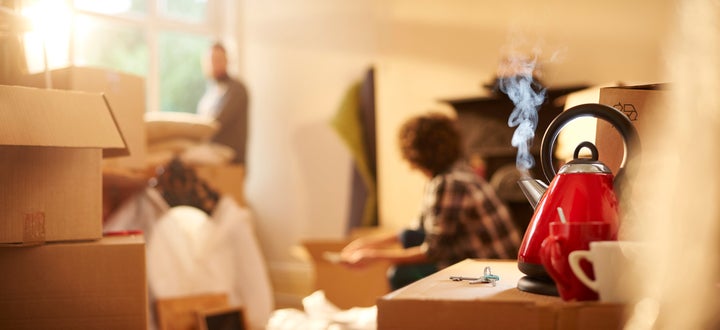 5. You never thought about moving to a new city before you were in this relationship.
Relocating only to please a significant other spells trouble, according to Howes. Be wary of moving for love if you had no interest in moving before you met your partner.
"Ideally, moving to [a new] city is an idea you already had, independent of the relationship, and the relationship is simply the nudge you need to tip the scale," Howes said. "You should consider the very real possibility that the relationship won't work out and you'll be fending for yourself in a new ZIP code. If your love for the new town is strong enough to make it a realistic possibility, it could be a good choice."
6. You feel like you're giving up a lot.
"If moving requires you to give up too much, such as a valued or hard-earned job, school, career options or important family connections, then think long and hard before deciding," Smith said. A move of that kind would be warranted only by a marriage or a proven, long-term relationship, he added.
Support HuffPost
A No-B.S. Guide To Life
Related
Before You Go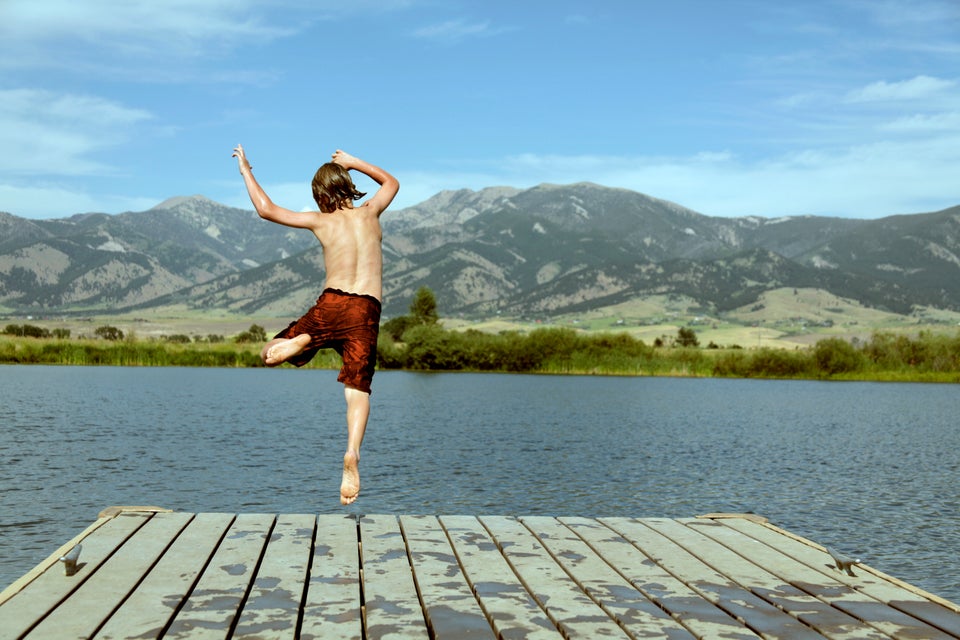 The 10 Best Small Cities To Live In The U.S.
Popular in the Community