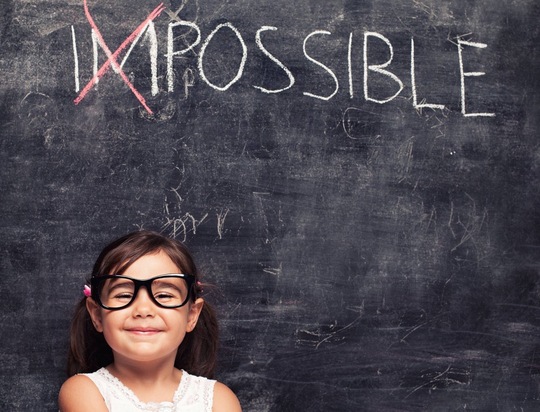 Our greatest challenge is to stop the little wants from getting in the way of our big wants ~ the aspirations that could be truly life-changing:
Lose weight and get fit
Strengthen my spiritual life
Fall in love again
Be a better mother/father/spouse/son/daughter/friend
Give back to my community
Take control of my financial situation
Write my book
Get a promotion or a new job or more clients
Whatever our biggest want, what's stopping us? Our responses to this question are our excuses, and as long as they're in charge, we're not!
How to take charge of your excuses
My definition of an excuse is anything that lets me off the hook -- the reasons I give myself for not moving toward a big want. Here are some excuses I have known, loved, and heard as well as ideas about how to get the upper hand.
I'm just too busy. My tombstone should say She was just too busy because I've used it so often. Ever hear yourself compete with someone else about how busy you are -- how silly! My biggest time-waster is procrastination. I've tried everything to take charge of this excuse, and the only answer is to ignore it. Exercise, start writing, pick up the phone, do an act of service... or whatever you've been telling yourself you're too busy to do.
I don't know how. I rarely say this in so many words, but if I dig for the real reason I don't dash to the computer to write this week's article, it's because I'm afraid. Of what? Oh, anything from nothing new to say, to it won't be as popular as the last one, to the words won't come this time. The answer? Put my fingers on the keys.
It's not my fault. This victim mentality has been especially damaging in my close relationships. It's always so easy to see what's wrong in someone else while refusing to take responsibility for the situation myself. Has blaming someone else for your not having a big want ever worked for you? Me, neither.
It's not possible. For years many of my dreams lay dormant because I never considered I was the kind of person to have them -- so I did nothing about them. But slowly, slowly I realized this idea is just my point of view, and many miracles have manifested as a result. Anything is possible if you say so. And nothing is possible if you let worry, limiting beliefs and excuse-gathering take the place of going for it.
These are just a few of the hundreds of excuses we know too well. Above all it takes courage and inner strength to take charge of your excuses -- and that you have. Who's tougher ~ you or your excuses? Here's a quick exercise to get you started. Answer these questions:
What is my biggest want right now?
What excuse has been stopping me from having it?
What will I do today to take charge?
You'll know you're in charge when you see the evidence in your life. For example, you're exercising, your loved ones are happy, you have more money, you're writing, you are more peaceful, and you can trust yourself to do what matters.
You ultimately realize that there are
no excuses worth defending, ever.
-- Wayne Dyer
Be in touch to share time when you put your big wants in charge. Either scroll down to leave a comment, or write to me directly at jinny@bestyearyet.com.
To make your own Best Year Yet Plan: