Just for a day, an "Apple Store" showed off neither phones nor computers but actual Apples.
To celebrate its 1,000th anniversary last month, London's Borough Market turned a section of its indoor shopping hall into a display of 1,000 different apple varieties. The exhibition also marked the market's "Apple Day," a festival honoring the end of the harvest. It was up for just one day, on October 26.
The display, called a "Real Apple Store," was built in the style of an Apple retail store, including a glass storefront with a familiar-looking white logo: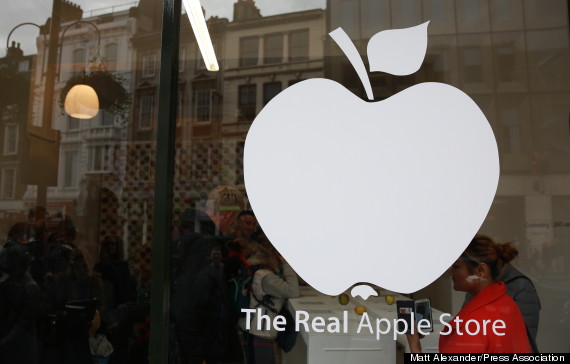 The front window displayed a white vinyl decal
Inside were long, rectangular tables with rows of products -- in this case, apples.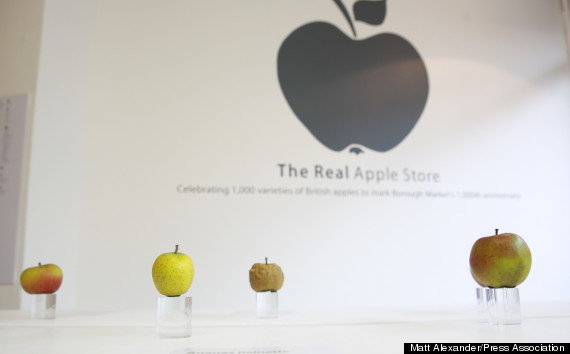 The installation displayed 1,000 different apples
"This country's love affair with the apple is no secret -- we have been eating apples for centuries," David Matchett, market development manager at Borough Market, wrote in a statement. "However, there are some varieties under threat and we risk losing the diversity of this delicious fruit."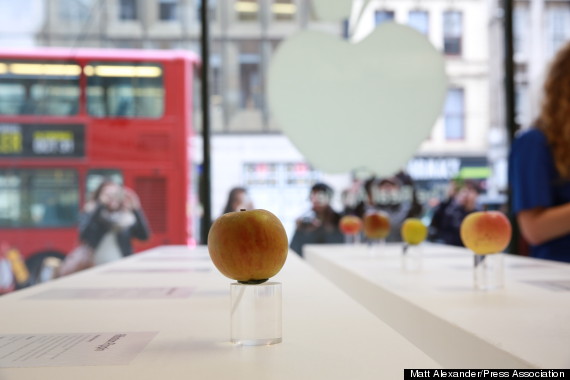 Each apple had its own stand and placard
There was a special display for one of the world's oldest-known apple varieties, Court Pendu Plat. Every apple variety displayed had a placard about its history and flavor, including obscure varieties such as the aptly named Knobby Russet: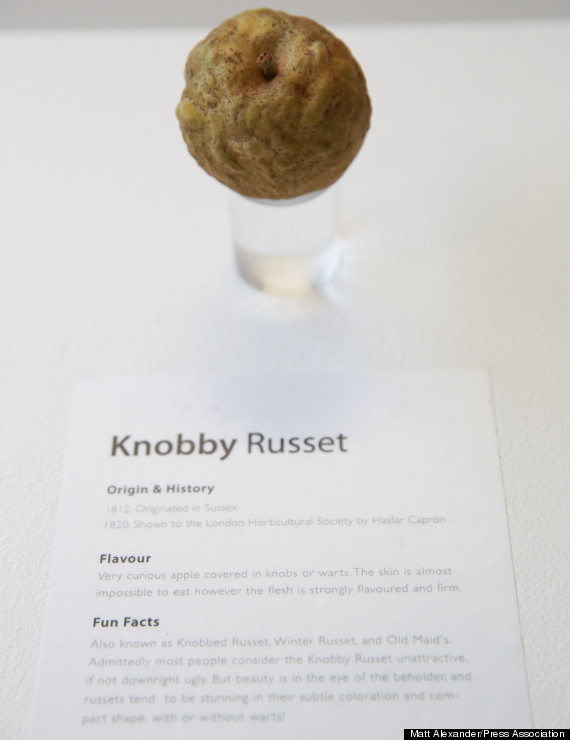 This apple may look irregular, but it is edible
The market commissioned communications agency Tin Man and events company Teamtime Production to create the installation. The project took a couple of weeks of planning and 48 hours to install, a representative for Tin Man told The Huffington Post.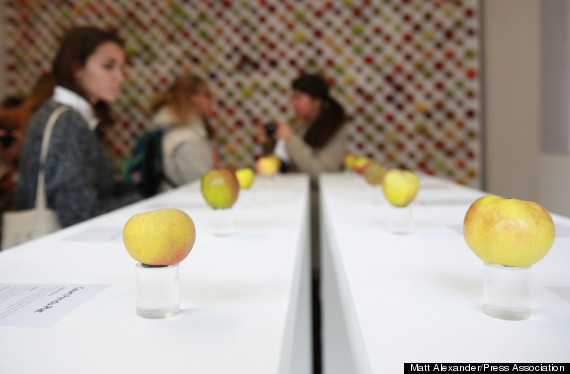 The exhibition drew 1,200 visitors
The Apple Store's design is trademarked. Tin Man didn't contact Apple about the project. But the market did not sell anything in the display and did not claim to be affiliated with Apple.
"We wanted to celebrate the traditional Apple Day in a fun, innovative and modern way. The Real Apple Store is a light-hearted tribute to an iconic 21st century brand," a Tin Man representative told The Huffington Post in a statement. "This was a non-commercial exhibition, free for the public to attend and open for one day only."
Apple declined to comment on the installation.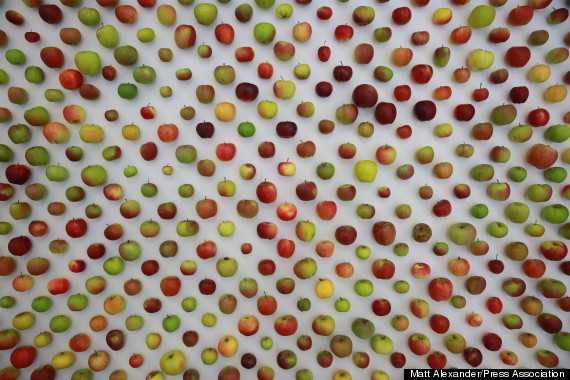 One wall featured a giant display of apples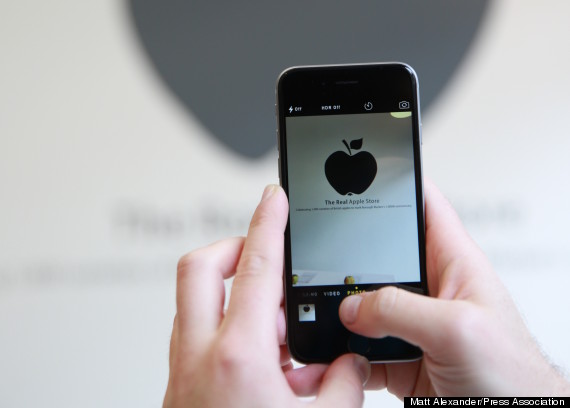 The "Real Apple Store" didn't sell any products
Update: This story has been updated to include a new comment from Tin Man about the nature of the event.
Calling all HuffPost superfans!
Sign up for membership to become a founding member and help shape HuffPost's next chapter