JOE BONAMASSA'S "DRIVE" VIDEO AND DOWNLOAD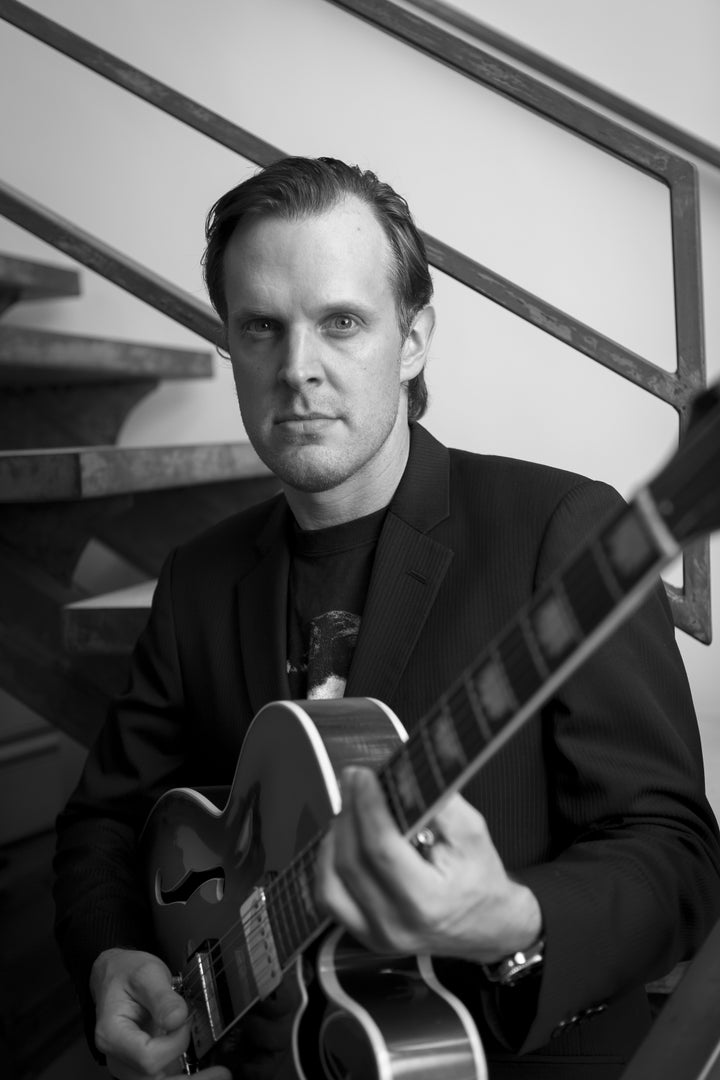 According to Joe Bonamassa...
"I want people to hear my evolution as a blues-rock musician. Somebody who isn't resting on accomplishments and who is always pushing forward and thinking about how music can evolve and stay relevant. Lyrically, you'll hear the proverbial trains, mountains, valleys and other blues references about heartbreak and loneliness, but there are also some poignant moments about getting away from the stressful, crazy demands of life and losing yourself with your special someone. I think anybody will be able to relate. There is a long solo in the middle of this track where the band just jives and cranks it out while we do a tip of the hat to Beck and Clapton from the '70s. I think guitar nerds and music fans like myself will love it."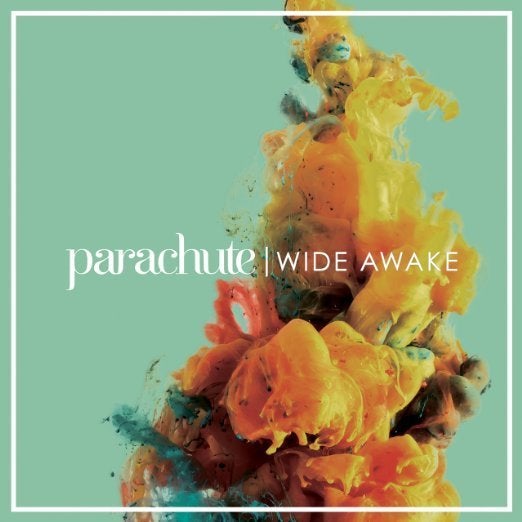 A Conversation with Parachute's Will Anderson
Mike Ragogna: Will, Wide Awake is said to be your "most authentic album to date." How so?
Will Anderson: I think it's the most invested I've ever been in the actual songs, and the most instinctual we've ever been in the recording process. I spent so much time honing in these particular songs. We had a few years in between this album and our last one for various reasons, and I spent pretty much all of it trying to dial in the songs. I see a lot of what was going on in my life during two years in the lyrics of these songs for sure, but more so as just a guy who enjoys pop songs, I really tried to tighten the screws and make it as good a pop song as I could. Once we finally got in the studio, the three of us felt a freedom to really just go with whatever felt good to us and not worry at all if it was cool, or hip. It's an amazing feeling when you don't have to think about that kind of thing
MR: John Fields is back as producer. How did Parachute's approach to recording the new album evolve from The Way It Was and Losing Sleep?
WA: The biggest obvious change since those other two records was that there are only three members of the band now. We didn't know how it would go or what to expect but it became pretty apparent very quickly that it's so much easier with less people in the room. And John is so fast at recording. It's a really enjoyable experience because he allows the process to flow really well.
MR: How is the band's interpersonal dynamics changing as you're becoming more successful? How has the creativity been affected, what's the process these days versus when the band first came together?
WA: I think at least amongst the three of us it's the same as it's always been. We haven't seen crazy success, but we have a great fanbase and are lucky enough to have people care about the music we're making. But really the nuts and bolts of it all is pretty much the same since we were in high school. I hole up in my house and write the songs, and the other guys bring their ideas to the table when we record them, and then we go play a bunch of shows and hang out.
MR: Let's talk about a few of the songs. The album's single "Without You" launched the project, what's the story behind creating that track and writing the song?
WA: "Without You" was such a strange journey to get to where it ended up. I had been kicking around a couple different songs for almost two years at the point when we started picking the songs to record, and I really had given up on ever making them work. Kit had actually really liked them from the get go, and mashed up the verses of one with the chorus of the other. I don't think any of us really thought it would be the first song we released, but it made total sense once we took a step back from it all. I think that was also why it sounds the way we did since there was no pressure that it could be a single. We had fun with it.
MR: From your perspective, which songs especially left the band with the feeling it created its best project to date? How did a couple of those songs come together?
WA: I think for us, a song like "Getaway" was one we knew right away would probably not be most people's favorite on the record, but for us it felt like FINALLY. I think it's a great representation of the sound we'd been trying to capture for so long that we'd been hearing in our live shows. Another one was "Jennie," which I selfishly think is one of the best songs I've ever written. I think I somehow subconsciously knew what the album was missing and filled it in, because the moment we recorded it we had a bit of a "Aha, there we go." kind of feeling. I have no idea where it came from, but we really like that one in particular.
MR: Does the band have a plan on what it would like to do over the next few years?
WA: We'd love to keep making music and playing shows. It's all about the dream.
MR: Do members of Parachute have any personal side projects, like associations with charities or supporting socially-conscious efforts?
WA: We do. We've worked with a great organization in Nashville called Mocha Club that is doing incredible work in Africa providing clean water to areas that can't get it, and have also worked with International Justice Mission on a few initiatives to end human trafficking.
MR: Can you share any favorite memories of working with the band over the last few years?
WA: I think it's just the shows and getting to meet fans every night for us. It's been cool to see people we met five or six years ago coming back over and over again and really starting to form the kind of personal bonds a lot of bands don't last long enough to get a chance to have.
MR: What advice do you have for new artists?
WA: Play as many shows as you can and write as many songs as you can. That's pretty much it.
MR: If Wide Awake becomes the next Thriller, how will that affect the band? You personally?
WA: I think the only thing that would change is we'd finally own a private jet and get name brand Oreos on the dressing room rider.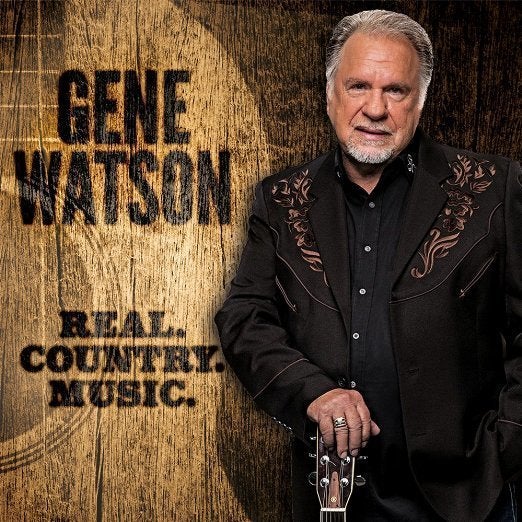 The best thing about the new Gene Watson album is that there's a new Gene Watson album. This guy's star began to rise in the '70s with the hits "Love In The Hot Afternoon" and "Paper Rosie," and he's considered one of the field's great vocalists. Check out his covers of a couple of low key classics such as Kris Kristofferson's "Enough For You" and "Help Me," an Elvis Presley charmer on his new album, Real. Country. Music., each period intentional.
A Conversation with Gene Watson
Mike Ragogna: Hey, is this the real Gene Watson?
Gene Watson: This is what's left of him.
MR: [laughs] Oh, I bet there's just enough left for one last interview with me!
MR: Gene, you got probably the cleverest title album of the year which is Real. Country. Music.. The obvious question is why the dots?
GW: I didn't want there to be any mistake there. It's real and it's country, and boy, I hope it is music.
MR: [laughs] This time around, you recorded a couple of clever covers. One of them was the Elvis Presley, "Help Me." What brought that song to you?
GW: I've always love the song, I knew it was Larry Gatlin written song and I knew Elvis had it. Elvis had a lot of tempo in the song and what can you say about Elvis, it was great. A good song is a good song no matter who sings it. As much as I loved it, I didn't feel it the way Elvis did it. I thought, "I think I would like to record this song but I've got to get my guts involved." So I slowed the tempo way on down and tried to get inside this song and I think I succeeded. I really like my cut on it and I hope everyone else does. It pleased me and it's just a great song by a great writer larry.
MR: What did you think when you heard your version back?
GW: I didn't really follow any guidelines or anything, I tried to let it come from inside and I analyzed all the words to the song and tried to live the story as I was singing it and this song was easy for me to do because I felt it so much.
MR: You also recorded "Enough For You" by Kris Kristofferson. What brought you to that one?
GW: What brought me to that song was Bille Jo Spears. Way back in 1979-1980, she had that in one of her albums. I didn't have the album but I had it on an 8 track tape and right in the middle of the song, where there was some critical lyrics, it would switch tracks and I never could get the long end of the short of it. and I dealt with that until I did finally get the lyrics and I've carried this song in my mind ever since 1980 thinking one of these days the time will be right and when it is  I'm gonna record this song and I thought the time was right and I just simply love this song.
MR: One of the interesting things about it is you didn't have to switch genders with it, but still, you took it from the male perspective. Do you think that everything in that song still applied?
GW: Yeah, I did. I just turned it around because a lot of what this song deals with can go both ways. You see it in everyday life, it's not always from the female's side. Men have these same things happen to them too and I just turned it around. Who had not thought that much of a woman and knew that they didn't feel the same way and I thought it was a great display coming from the other side.
MR: Also, you recorded "When A Man Can't Get A Woman Off His Mind." What is the story behind that one?
GW: That was a song I recorded a few years back for a label and they shut down their country division so it was impossible to get it or for it to go anywhere. And not from a lack of trying, I tried to buy the masters, tried to buy the tracks, I tried everything and they would not get rid of it, they shut it down. They wouldn't negotiate any respect they just flat shut it down. We had so many people that wanted to buy it, wanted to hear me do it on stage, so about half of this cd has those things in it so I've dedicated that part of it to all of the fans out there that have been requesting these songs and wanted to hear them. So I went back in the studio and rerecorded them especially for the fans.
MR: What were some of the other songs that have been waiting to be released?
GW: I had that one Nat Stuckey song that I put on there that I had recorded earlier but it never was released and of course that Larry Gatlin song "Bitter They Are, Harder They Fall." We performed that on Country's Family Reunion and Larry and I did it together and boy did people want it. I recorded it back in the '70s on Capitol Records but you can't get it anymore which is the case on several of these songs but I did this deliberately to give my fans exactly what they wanted and hopefully it will suffice.
MR: You did great stuff for your fans and they will love you for it. But what did you do for "Gene" on this record? How does this album fulfill you?
GW: The Kris Kristofferson song was a great fulfillment as long as I've been carrying that song "Enough For You" that gave me such closure on that and I just love that song. There's a David Ball song in there called "A Girl I Use To Know" getting that down. There is a song on there written by Keith Whitley, Dean Dillon and Hank Cochran that I think is a great song called, "She Never Got Me Over You." I really felt these songs would make a good rounded out CD project when I went in the studio and hopefully the fans feel the same way I did.
MR: You had the Reflections show on the Heartland Network, what are some of the things that you shared on that show that maybe you didn't think about. Were there a couple of things discussed during that interview that weren't typically Gene Watson?
GW: I don't think so. I try my best to not say anything that I might be ashamed of or wish I hadn't said it. I might say some things I wish would come out different. When it comes to my music, my life is an open book. My personal life separate, I keep it separate but when it comes to my career, I'm a people person. I love talking to people, I love the conversations and anything that I might say, I'm certainly not ashamed of. So if you want to know, ask me but be careful what you ask because I don't paint no pictures. I tell you like it is.
MR: As you were putting this album together, and at this point in your career, are there any revelations that occurred during the recording process?
GW: It might possibly be that way. I tried to always look to the future but as far as revelation... The song, "Enough For You," I've been carrying that song since 1980 and I finally got to cut it which was one of my heavy duty desires. As far as revelation no, I still got a lot in front of me. Who knows, there might be before long but I went into this one straight ahead. If there is any type of revelation or any closure or anything like that, it might be that there is a song that I finally got to record after wanting to for some long but the rest of it is straight ahead.
MR: Where do you think we are now with country music?
GW: That is a soap box I don't want to get on. I could spend a lot of time trying to explain to you how I feel about what's going on now a days. I mean no harm to anybody, I want everybody to succeed in anything they do. On my latest project, I went back to a lot of techniques that I used to use way back. There like the oohs and ahhhs, the background vocals, the softness, the mellowness and that was to remind myself and to the fans out there that this is what I started out doing; this is what made Gene Watson who he is and this is just to show you some things never change.
MR: It feels like you wanted to get back to your roots, while some acts abandon the foundation they built their career on.
GW: I would never do that. I think what I've got in this CD is what I've started with, what I had in mind to start with. Really and truly "Fourteen Carat Mind," "Got No Reason Now To Go Home," "Paper Rosie," those were different stories that called for different packing, for different techniques and I appreciate the fact of you noticing them and I appreciate the fact that when I go after something I don't usual quit until I get it. It doesn't mean that I'm following the mainstream of anything. It's just what I hear in my head and that's what I want out of the recording.
MR: What are some of the songs on Real. Country. Music. that got you, the ones that you really connected with?
GW: Probably, "Help Me." That song... I was raised in church, I started out singing in church, my whole family sang in church. So gospel music has a special place for me. This song felt so original to me maybe because I felt that way many times and I could relate to it so heavily and I think there are so many people out there that can. It meant a lot to me to sing this song and to get the feelings about it that I had when I cut it. I thought I did a decent job on it and I know Larry is completely satisfied with the way I sung it and i just hope the fans are.
MR: Are you tempted, because you have such a good relationship with him, to do record a Larry Gatlin album at some point?
GW: It's never came up but I'll say this, I don't think I would be against that. Larry is a fantastic writer and a real close personal friend of mine. I'm open for discussion if it's something that I can think I can approach and deliver in a Gene Watson manor. I wouldn't back off of it. I'm pretty flexible because I could sing "Stardust" and it still would come out Gene Watson country. I'm open to a lot of things.
MR: What do you still need to do, creatively, as Gene Watson the artist?
GW: I still have that in the back of my mind. I certainly have a lot of songs I have saved. I'm a hoarder when it comes to good songs. Really and truly, the original stuff is still there all I have to do is bring it out but I've got to be in the right frame of mind. It's gotta be the right project and I do what fits me best at the time. We also got the Gene & Moe TV show coming up that we are gonna be working on. I've got a gospel album that I've started on that I need to finish. I've got a lot on my plate but the originally of Gene Watson is still there and I know a lot of people think that it's already been exploited but there are a lot of things there that are brand new and original that are just waiting for the right song to come along.
MR: You put such a trademark stamp on your vocals that it seems like you write most of your material. A lot of artists can't achieve that. 
GW: Well, thank you, I really appreciate that. That's a great compliment. The way I approach a song is almost the way an actor approaches a part. I have to feel it, I have to live it and I have to get inside a song before I can deliver it to you.
MR: Gene, what advice do you have for new artist?
GW: Be true to yourself. Stay in front of as many people as you can and above all, get the fans on your side. I don't know what makes a superstar, I never was one. I always try to treat people like I wanted to be treated and it worked for me. That's not to say that it would nowadays, I don't know what the combination is nowadays. There are so many people in business that didn't have to pay their dues, I did. What works nowadays might not be the same as what worked for me.
MR: Do you feel like there is anybody out there, maybe some new artists, that need advice? Has there been an artist that has came to you that you've been tempted to work with?
GW: It would be hard for me to do that because I eat, sleep and breathe Gene Watson. Like I say, anything I would do or try to help anyone with, it would be coming from my experience and i'm not sure it would work for them. A lot of times what you think could be good advice could be bad advice, but there are some great new artists out there. Joe Nichols is a great artist; Billy Currington is great. Lee Ann Womack is one of the greatest female voices out there; I love her to death. There is some good talent out there and they don't need me trying to tell them what to do.
MR: Do you have a couple of personal favorites songs that you've recorded over the years and what are they?
GW: Well, I don't have per se favorites, because I've always had the freedom to pick and choose what I record so if you like it I'm tickled to death and if you don't, I can't blame anyone but myself. I escape this question by saying whatever is the fans favorite, that's my favorite and I ran into it a lot on stage. It would probably be "Farewell Party." It's the most requested song I've ever recorded.
MR: Sometimes, the very first time you have a hit, that's the one many artists have the fondest memories of. Do you have fond memories of your hits? Do you look back and think, "Wow..."?
GW: I've sung these so many times, time after time and still do because that's what people pay their hard earn money for. I try to keep in mind that these people could have gone anywhere they want to, they didn't have to come see me. They pay their money to hear me sing the songs that they made hits and when I approach, "Love In The Hot Afternoon, "Got No Reason Now For Going Home," "Fourteen Carat Mind" and "Farewell Party," I try to do these songs a little bit better than I done them the last show and that's how I get through that and I'm so appreciative that all these songs are their favorite songs because they made me who I am.
Transcribed by Ally Chapman