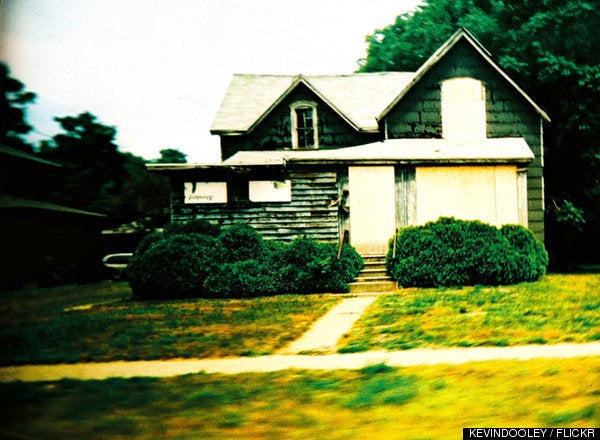 Hey, kids! Were you hoping that one day, buying a house would once again yield the astounding level of wealth-by-appreciation that powered the housing boom of the past decade? Well, you'd better get yourself an alternate plan. Per the New York Times:
Housing will eventually recover from its great swoon. But many real estate experts now believe that home ownership will never again yield rewards like those enjoyed in the second half of the 20th century, when houses not only provided shelter but also a plump nest egg.
That's the news, from "analysts," who have rather bearish things to say about the future of the housing market, including this little gem from Dean Baker, who "estimates that it will take 20 years to recoup the $6 trillion of housing wealth that has been lost since 2005. After adjusting for inflation, values will never catch up."
And yet, hope springs eternal, especially is we define "hope" as "pure, irrational stupidity."
In an annual survey conducted by the economists Robert J. Shiller and Karl E. Case, hundreds of new owners in four communities -- Alameda County near San Francisco, Boston, Orange County south of Los Angeles, and Milwaukee -- once again said they believed prices would rise about 10 percent a year for the next decade.
The truth of the housing market tells a different story: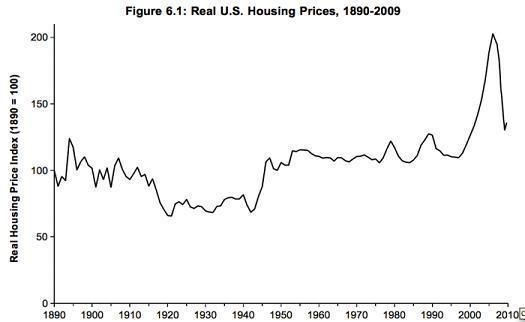 ...I don't think it's correct to say that an era is over-an era when housing appreciation was the key to the economy. The chart above shows simply that that era never existed; housing was flat for a long time, and then there was a bubble. Instead, we had the illusion of an era of housing appreciation, produced mainly by leverage and price illusion. For every homeowner who made a killing because she got a fixed-rate mortgage in 1970, there was a new family that couldn't afford a house in 1980 because interest rates were too high, or a savings and loan that failed because it was weighed down by those fixed-rate mortgages.
I think that maybe people should hope for a return to boring stability of the last half of the twentieth century, instead of the massive misallocation of economic resources that has given America hundreds of vacant housing subdivisions.
Popular in the Community