The Internet has changed so much in the business world. Just ask some travel agents, if you can find one. Whether you think the Web has helped or hurt your business or the company you work for, it definitely is doing something.
Nowhere is this more visible than in marketing and sales. Whole business models have developed around helping people and small business to market in today's high tech and mobile world. Real estate investors for the most part are small businesses, individuals buying rental homes, or multi-family units. It's a great business with many benefits that all come to us at out kitchen table without office and staff overhead.
It doesn't matter which strategy niche you work in; wholesaling, fix & flip, or long term rental investing. They all will only grow and be highly profitable unless you market and advertise. The great news in today's high tech world is that you can reach millions of people without spending a dime if you want to.
The Internet dies allow you to achieve worldwide reach, but real estate is local, so you have another consideration when marketing and advertising online. Knowing how to better target your audience and reach the best prospects will deliver the best results. You're advertising for:
•Distressed or motivated sellers.
•Buyers to add to your buyer list.
•Others working in real estate related industries who can send you business.
I'm going to share some of the most effective and least expensive (mostly free) ways for the average real estate investor to attract buyer and seller leads using online solutions.
This one is totally up to you, as you may not want to write the content that will make it work best. Going to WordPress.com, you can set up a totally free site that's easy to use and post articles a lot like using a word processor. You can get a domain name and point it to the site and link to it in the other marketing I'll talk about here. If you don't want to do this, you can still effectively market using other things I'll talk about here.
You're probably using Facebook, but you can also build a business page on Facebook to promote what you do and reach people who may want your help in selling or buyers for your buyer list.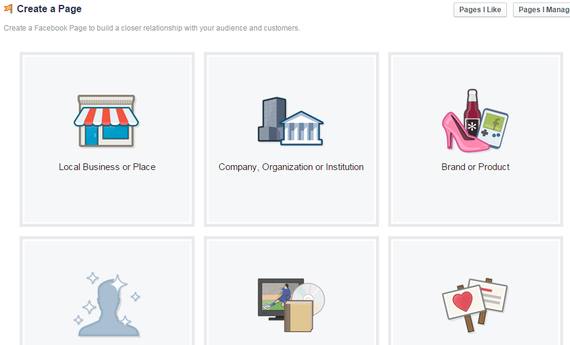 It's easy to do and totally free. Put up posts about what you do, who you've helped to sell, and deals you've done successfully. Then you can promote this page, though this will carry a small cost. You can place a Facebook ad to promote the page and target the audience you want, right down to age group and area of town.
Craigslist is newspaper classifieds on steroids. Placing ads just like you would in a newspaper, you immediately pick up two major benefits:
First, it's local, and then you can refine what you see by using a search. Here I did one in housing for sale using the keywords "motivated seller." You can shop for bargain buys, but search works the other direction just as well.
You can run ads to buy homes or ads for buyers and use key phrases they would use to look for deals, such as:
•Rental homes wanted
•How to avoid foreclosure
•For sale below appraisal
You're getting the idea. Working with Craigslist can become a very valuable tool to build your business.
Twitter
Twitter has value in pushing your posts and ads in these other media out to a different audience. You can even use an inexpensive tool like HootSuite to publish to many sites at once. Making it more efficient will help you to do all of the marketing you should.
There are others, like Pinterest and Instagram, but these four are tops for building your real estate investment business.
Popular in the Community