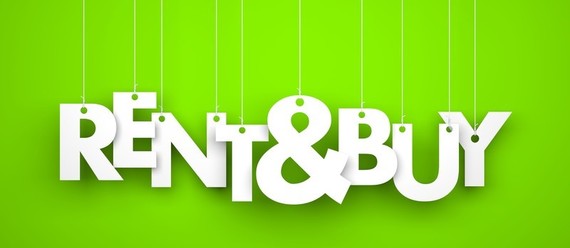 This article is for both the general public and real estate investors. Yes, the rental property investor does drive a huge market. Wholesalers and fix & flip investors both enjoy a major customer base in the rental property investor group. They do sell in the retail market, but since the crash that started in 2007, most of the activity in this industry has been focused on putting rental properties into service.
Another way to consider rental property investment as infinite from a time perspective is to consider the 1031 Exchange as the strategy to continue to grow rental property portfolios and pass them on to heirs while avoiding capital gains. However, the truth is that for many reasons investors decide to liquidate their holdings and sell.
Sometimes it's just getting tired of the landlord role, or managing property managers. The larger a rental portfolio grows, the more time and effort is required to maintain its existence and continue portfolio growth.
But, there are other reasons for liquidating rental properties. Many investors for very good reasons only want to invest locally. They want their properties where they can watch them. When economic factors change in a local market, sometimes there are valid reasons for selling properties.
Employers moving and other demographic changes can hint to the savvy investor that market changes are coming that will impact their investments. Rental demand can drop when employers and people move away, it's time to sell.
There's nothing gross about profit, though gross profits are a part of the accounting game. Lifestyle and retirement decisions can result in a desire to sell out rental properties. Perhaps an investor decides to retire in another country. It can be a lot simpler to sell rental units and invest in other assets that can be managed from afar.
Market changes don't always have to be negative. One of the reasons to buy real estate is to profit from value appreciation. When a market becomes hot and desirable, property values can appreciate much faster than surrounding areas or even the overall market. At some point the value of the rental home can reach a point where it's just good business sense to sell.
Real estate rental property investors should be doing a minimum of annual valuation calculations for their properties. Whether they decide to reinvest in another rental property or not, selling when value is at a high is a great investment decision. After all, "buy low and sell high" applies in real estate as much as it does in the stock market.
One strategy of rental property investors is to market for "tired landlords." These are rental property owners who are not enjoying the cash flow they once had. Perhaps over their ownership years they have let their properties depreciate due to deferred maintenance and requirements for repairs.
The thing to remember is that if you see a rental property that you would like to own, don't assume that the current investor owner is happy or doesn't want to sell. You can only get a "NO," so make an offer. You never know about their situation or lifestyle. Markets don't just change, people and their lives change.
Calling all HuffPost superfans!
Sign up for membership to become a founding member and help shape HuffPost's next chapter