In most of the world, there's no such thing as a Multiple Listing Service (MLS). "Running comps," as any would-be real estate buyer would do when shopping in the United States, depends on referencing an MLS. But, again, no such organized, computerized, easily accessible database of properties on the market exists in most of the world. With limited exceptions, the MLS is a U.S. market phenomenon, an indispensable tool that, somehow, the rest of the world's real estate markets manage to survive without.
With an MLS, you can find out, within minutes, what every property of a certain type in a certain area has sold for within a certain period of time. Without an MLS, you can't. Take a minute to think through the implications. What should a two-bedroom, two-bath apartment of 2,000 square feet in a certain neighborhood in Panama City cost? Without an MLS to reference (and no MLS exists in Panama, although the local real estate industry is working to create one) to find out what every property fitting that description has sold for in the past year, say, you have no idea, and neither does anyone else. The owner of an apartment fitting that description can decide he'd like to sell it for whatever he'd like to sell it for, and who are you, or anyone, to tell him that his price isn't appropriate? You, he, and anyone else who might be interested have nothing to compare it to.
That's just the start of what it means to shop for real estate in a market without an MLS. It also means that every agent operating in that market has access to his listings only. No real estate agent in Panama City can tell you about every two-bedroom, two-bath, 2,000 square foot apartment for sale in a particular area or neighborhood of the Panamanian capital, because he doesn't know about every apartment fitting that or any other description currently available. He knows only about the apartments his agency has listed. His listings are proprietary, as are the listings of every other agency in the market. To find out about every apartment of a certain description in a certain region, you've got to meet with many different real estate agents operating in that region.
When you do, you'll discover, probably, that some apartments fitting your criteria are listed with more than one agent. This is not because those agents are sharing the listing, but because the seller has listed his apartment with more than one agent, perhaps, you'll find, at different prices. Listings are proprietary but not necessarily exclusive.
Some foreign markets are more open in this context than others. In Panama City, for example, some agents will work together, allowing other agents to show their listings and, if a sale is made through another agent, they split the commission. In other markets, such as the one in Ireland, agents are more cutthroat. When we were living in Waterford, there were eight or nine agencies operating in the city. Not only would an agent working at one agency not ever consider the idea of cooperating with an agent from another agency, he wouldn't even say hello to any competing agent he passed on the street.
My husband and I are currently shopping for a house to buy in Panama City. We have been viewing properties for over a year. We're working with three agents. Each has taken us to see houses that the others may or may not have known were listed for sale but that, even if they knew of them, the other agents wouldn't have been able to show us. More than once, we've found a listing that one agent had shown us available from another agent at a different price. Bottom line, after more than 12 months of serious searching, I couldn't tell you what the house we want to buy "should" cost. We can't reference comps, because they don't exist.
Note that multiple listing services do exist in a few localized markets of Latin America, including on the Bay Island of Roatan off the coast of Honduras, in Buenos Aires, and in parts of Mexico, including Puerto Vallarta.
Beyond those few regions, what's the would-be property buyer to do? Work with a number of different agents, as I've suggested, and view as many properties as you can in the areas where you're interested in buying. This will allow you to create your own database detailing sizes, locations, and prices for your own reference. No, it's not an efficient strategy, but it can be effective. Working with different agents, touring as many different properties as you can, then recording the details for each in a spreadsheet, you'll eventually become comfortable enough to make an offer with confidence.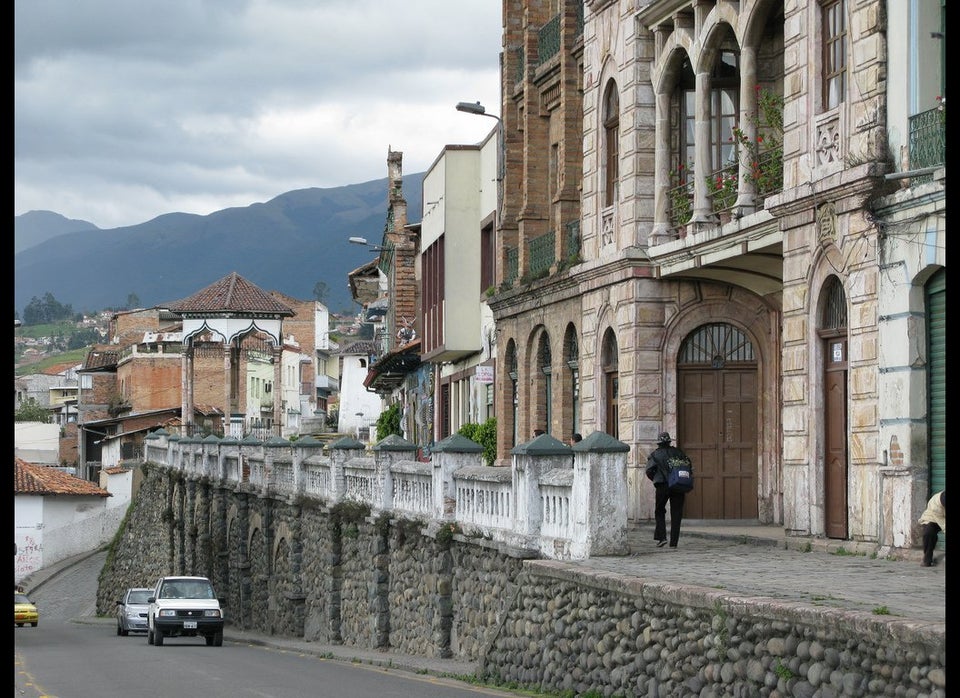 10 Great Places To Retire Abroad