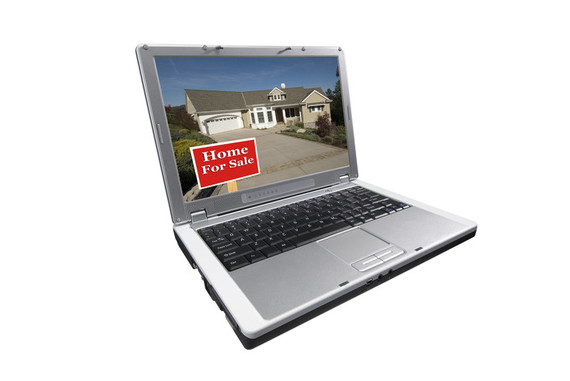 I write a lot for investors, but this information is of value to consumers as well. Where can you find the best real estate information for your specific needs? Sure, we're all familiar with the big sites like Zillow.com, Trulia.com, Realtor.com and others. The one thing we have no shortage of is online real estate listings. In this article I want to throw out the sources that I've found of value, which are best for what information, and how I use them.
Residential Home Listings, Not Foreclosures
Some of these sites may list foreclosures, but for this section I'm talking about homes for sale by owners, not necessarily in major distress, just up for sale and mostly in demand in the retail buyer market only. In other words, sites that consumers can use to find homes, but investors can also use to compare neighborhoods and calculate home values.
Realtor.com is no longer owned by the National Association of Realtors, but it does maintain a special relationship that gets data feeds from most of the local MLS, Multiple Listing Services around the country. It's that relationship that makes the listing information at this site more up-to-date than some of the other sites.
Zillow.com is a really popular site that recently acquired Trulia.com as well. This site offers a lot of bells and whistles, and some of them are very helpful. Satellite views of neighborhoods with home sale price overlays can help consumers and investors to get a quick view of the price characteristics of a neighborhood. The only problem with this site is that the listing data comes from a variety of sources, not from MLS data feeds. Real estate agents use various syndication processes to get their new listings onto the site. They're very diligent about it to show their sellers what they're doing to get their home sold. They're less diligent about removing the listing once it is sold. In some cases homes are still showing as for sale when they've been off the market for months.
A real estate website with IDX is a very accurate and up-to-date local home listing resource. IDX, or Internet Data Exchange, is a system set up among local MLS real estate brokerages to allow their company and agent listings to be displayed and searched on other broker member websites. Instead of having to go to multiple sites to see what is listed, all of the member broker listings are searchable on all of the member sites. Most of these data feeds are updated at least daily or more often. In recent years some local MLS systems have discontinued their feeds to Realtor.com, which is why searching for a local IDX site is in my opinion a better approach. Just do a Google search using the market area, real estate, and IDX and you'll find them.
Foreclosure Specialty Sites
While Zillow.com and other sites will have some foreclosures, the best approach to getting timely foreclosure listing and pre-foreclosure activity will be a specialty site. RealtyTrac.com is one of the most widely used. Many market analysts use this site's reports and surveys in their market research and commentary.
Other sites specialize in foreclosures, and you should use more than one anyway. You want to use multiple resources to make sure you don't miss a great foreclosure purchase opportunity, and each site has its own features that rise above the pack:
• ForeclosureListings.com - at the time I'm writing this, the site shows more than 375,000 foreclosure listings, as well as auctions, short sales and broker listings.
• Homepath.com - this site lists all of the foreclosed homes owned by Fannie Mae. It's a great site for locating deals that even allows you to make online offers in some cases. At the time I wrote this, the site was advertising a special offer of up to 3% closing cost assistance.
Whether you're just doing research, searching for the perfect family home, or trying to locate a bargain as a rental investment, these online resources all provide value and you should check them out.
Calling all HuffPost superfans!
Sign up for membership to become a founding member and help shape HuffPost's next chapter