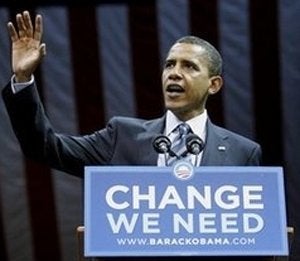 On the south side of Chicago, just off Lake Michigan, is the Hyde Park-Kenwood area that Obama calls home. It is an area that is diverse in demographics and rich in culture, and one of the few areas in the country that has actually seen real estate appreciate recently.
Among all the negative news you have heard about the real estate market lately, according to Zillow home values have actually increased in Kenwood by 13.7% over the last year, with the average home in the neighborhood having a value of approximately $320,000. In Kenwood, condos make up about 79.4% of homes and single families residences account for about 15.4% of the home inventory. Visit this neighborhood information page to see more trend and demographic information about Kenwood.
If you do buy a home here, hopefully the transition will be much less scandalous than the media attention Obama has attracted with the details surrounding his real estate transaction. A situation he himself called "boneheaded". Read about the details on this blog post about Barack Obama's Chicago home.
Visit Zillow to get an interactive, birds-eye view of the Obama estate and view the public record details, which Zillow values at $1,507,500.
Related
Popular in the Community