As a real estate investor, I've learned a lot about the business of real estate, transactions, and how the buying and selling game is played. I'm definitely not in the real estate agent-bashing camp, as investors get a lot of value from their relationships with real estate professionals. Sure, many of our deals never get close to an agent, and that's just the way it works with distressed properties and motivated sellers. Our buyers are frequently other investors, so we connect a lot without real estate representation.
A recent independent poll commissioned by Discover Home Loans provides insight into how consumers use technology in the real estate buying and selling process, and how they view it as a resource. A few key findings point out how much consumers use technology for real estate activities:
• 89% of homebuyers use some form of technology to help them with the home buying process. • 47% of all homebuyers report using technology helped them save money • 92% of homebuyers say technology helped them save time • 90% of homebuyers report an overall positive experience when using technology • 83% of homebuyers feel technology helped them stay organized • 93% percent of technology users say technology allowed them to do things remotely they otherwise would have had to do in person
Surveys like this one always bring out the viewpoint of many that real estate agent futures are going the way of the travel agent. I disagree, as there are differences in their relative services and their complexity. One other interesting data point from the survey is that 83% of the responding consumers used a real estate agent's services in their transaction along with the technology tools.
Investors and consumers have somewhat different valuation criteria for real estate agents because we don't necessarily use them in the same ways. The consumer usually has more process and transaction questions, needs more help in document review and negotiations, and relies on their agent for expertise gained from constant activity in the market. The investor tends to value the contacts, lead sources, and the transaction management services more. We let the agent take care of the details, even though we could do it ourselves; it's more efficient.
The travel agent business model has definitely taken a major beating from technology, and a lot of the more common booking and research functions can be done online with sites like Expedia, Travelocity, Orbitz, Kayak, and others. Travel agencies that still flourish seem to be providing packaged upscale services for convenience, niche destinations and themed travel. Agencies put together trips with themes like food, history, books, movies and more. The key seems to be that there is more research and expertise involved to pull these themed destinations together than to just book a trip to Paris to see the Eiffel Tower.
Real estate transactions involve a lot more detail, legal pitfalls, and liability issues than putting together a trip itinerary. Many deals are simple, but others can have some tricky property restrictions, liens, encroachments, and other title and ownership issues. Even if there aren't major problems, the average buyer or seller gains comfort from an agent who goes through the documents with them, such as title insurance and surveys, to make sure there aren't any nasty surprises. Help with home inspections and negotiating repairs is another example of agent value to the consumer.
Articles from doomsayers that the real estate agent is going the way of the dinosaur are premature and overstated, at least until bigger technological advances come along. Does this mean that the full service brokerage and current commission levels are safe? Hardly. Real estate is really more of a service business than a sales business, especially since the Internet has made it easy to market a home to the world online.
The sooner real estate companies, franchises, and agents as independent contractors recognize where their value lies in the new tech-oriented process, the sooner they can adapt their service offerings and costs of doing business to meet consumer needs and price concerns. Flat rate service models are gaining ground, as well as discounted commissions for reduced service packages. Real estate agents will be around for a while, though they will definitely be doing some things differently.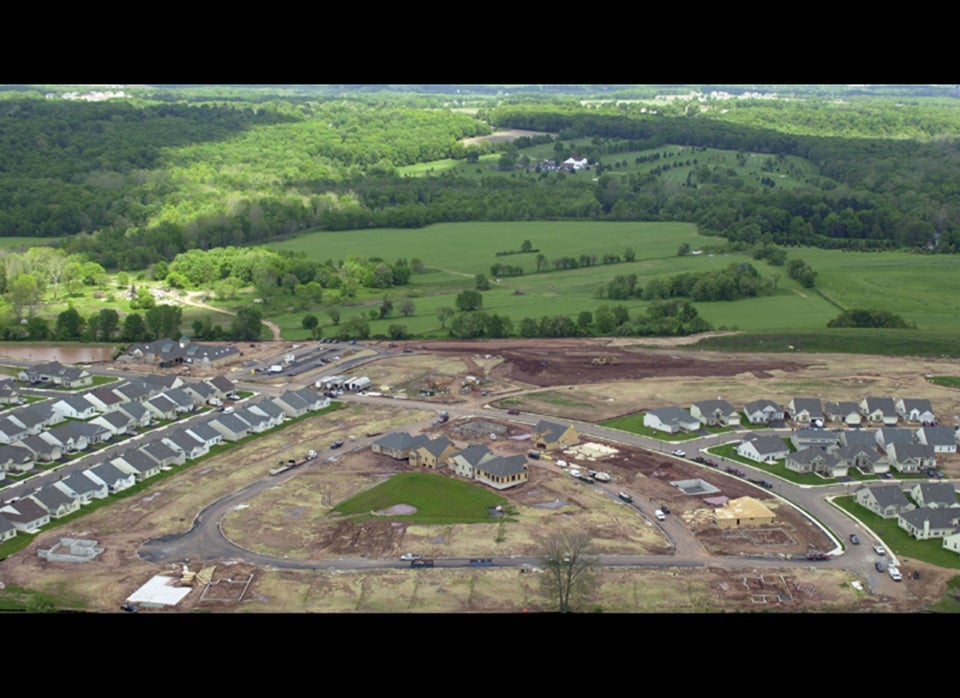 10 States Where No One Wants To Buy A Home