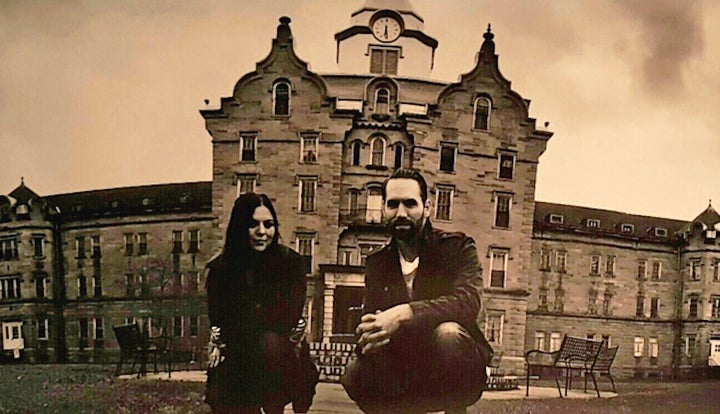 As anticipation builds for this summer's remake of "Ghostbusters," real-life spirit investigators -- and their alleged quarry -- arrive on your television screens tonight in Destination America's "Paranormal Lockdown."
Throughout this six-part series, Nick Groff (Travel Channel's "Ghost Adventures") and Katrina Weidman (A&E's "Paranormal State") confine themselves in some of America's more creepy and terrifying places for 72 continuous hours.
"We do a tremendous amount of work on the history, the background, the deaths there, or anything dramatic that took place at a location," Groff said on the "Paranormal Lockdown" site. "We're going into locations to try to document groundbreaking evidence of the paranormal -- something that hasn't been discovered yet. That is my mission. I'm looking for something that will revolutionize the way we think."
In the following video from the first episode of "Paranormal Lockdown," Groff and Weidman find themselves in the abandoned Trans-Allegheny Lunatic Asylum in Weston, West Virginia, where they appear to have a "conversation" with spirits from the beyond.
The hunt to prove, once and for all, that ghosts exists -- or to answer the deeper question of whether humans somehow survive physical death -- also takes Groff and Weidman into a Kentucky flophouse, an Ohio Victorian mansion, and other supposedly haunted locations.
"If we could capture an entity -- a solid figure on camera -- with the high technology that we have now that we're using, then possibly we can discover something new," Groff said.
"Paranormal Lockdown" premieres Friday, March 4 on Destination America at 10 p.m. / 9 Central. Check your local listings.
PHOTO GALLERY
Ghost Images Through The Years
Calling all HuffPost superfans!
Sign up for membership to become a founding member and help shape HuffPost's next chapter