We walked off of New York Fashion Week with mixed emotions: a combination of joy and horror.
You may have noticed -- if stalking runway trends is your thing -- that this season's beauty trend is reminiscent of a bare face, a makeup trend that requires no makeup at all.
Spawned by prevalence of the #selfie, this season's beauty look is natural, healthy skin. We saw bare-faced beauties strutting it down the runway at shows like Jason Wu and DKNY - however this trend has many of us asking "how the heck do we pull this look off?"
While the bare face might be nice in theory, the reality might be a bit daunting. We're here to tell you -- healthy skin doesn't have to be scary. Below we've got your roadmap to this no makeup trend.
First things first, go through your home care system and trim the fat. A good rule of thumb: If the ingredient list is overwhelmingly long and you can't pronounce most of the items, toss it! A product list is sorted by bulk, meaning that the first ingredient is what the product contains most of. If a product claims that it has active ingredients, these ingredients should be placed towards the top of the list in order to be effective. Lira Clinical is a brand we love, here's a look at a healthy ingredient list.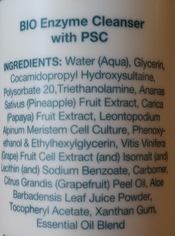 Look at your skincare system in the following compartments: cleanse, exfoliate, repair, hydrate and protect.
Overall we want to build a system that boosts and brightens.
Step 1: When it comes to your cleanser make sure you're using the right one. Your cleanser should include ingredients like enzymes, which gently disintegrate dead skin cells (again derived from things you can pronounce such as pineapple or papaya). All of our best cleansers use agents that are naturally occurring in fruit and vegetables. These fruit or vegetable based agents do not strip the skin of its natural oils.
Step 2: What are you doing to try to penetrate the skin? Are you using a scrub once or twice a week? Get into the habit of trying to free your face of dead skin. Using a gentle scrub is a great way to introduce your skin to exfoliation. Our newest obsession: Trufora Triple Action Exfoliator.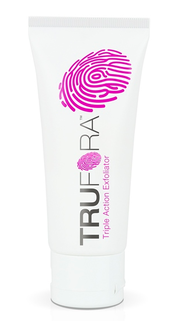 This exfoliator combines chemical exfoliation, physical exfoliation and a deep, cleansing mask action to provide the most complete exfoliation without causing irritation to the skin. Think of it as the closest scrub to a peel you can use at home.
If you're feeling daring shaving your face is a great way to literally shave off your dead skin.
Now before you storm off in disbelief, understand that Marilyn Monroe and Elizabeth Taylor were all adamant face shavers -- and all beauty symbols of their time.
Shaving not only relieves you of unwanted facial hair but it also helps your make-up go on smooth, exfoliates and promotes young youthful skin. In the clinic it's also called dermalplaning.
Step 3: Make sure you are treating your skin with a power packed serum and moisturizer. Try to get a serum with vitamin C or retinol to help you keep your skin bright and continuously renewing cells for youthful glow. Make sure you're following this with a good moisturizer that will protect and hydrate.
When picking products make sure to avoid anything with parabens, and instead make sure that the last few ingredients on the list are essential oils. Essential oils are used as preservatives in place of parabens. Sounds easy right?
Step 4: What's all the fuss with SPF? SPF is necessary. We repeat, it is necessary especially if you are going to start buffing off old layers of skin leaving your new skin exposed. It's important to make sure that you protect your skin to prevent dark spots, sunspots or pigmentation issues. Who wants those?!
Once you start garnering more confidence try some stronger yet good at-home options. Some drugstore lines such as, Eclos Anti-Aging Moisture Therapy Regenerative Cream, offer ingredients that are pure, potent and skin regenerating. You can incorporate these into your current skincare regime.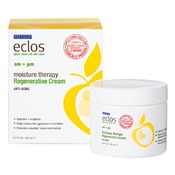 These tips are sure to help you revamp any dated skin care regiment you have had. However, as you start to grow a bit more confident with the idea of exfoliating, the next step is looking into peels and microdermabrasion.
Follow these steps and in no time you'll have skin you'd proudly go bare with.
Make sure to keep following us here as we help you demystify some of beauty's best-kept secrets!