Shoelaces aren't really an item we spend a lot of time thinking about.
So when it comes to paying $19,000 for a pair of 14K gold laces, just to tie up our Chucks? Um, we'll pass.
The gilded laces, discovered by the Today Show, are finely crafted by Mr. Kennedy, who created them using "ancient, artisan jewelry techniques." I guess gold accessories do sound like an early Roman Empire thing.
According to the "Today Show," each set of laces is "handmade by Colombian workers" and takes 120 hours to produce.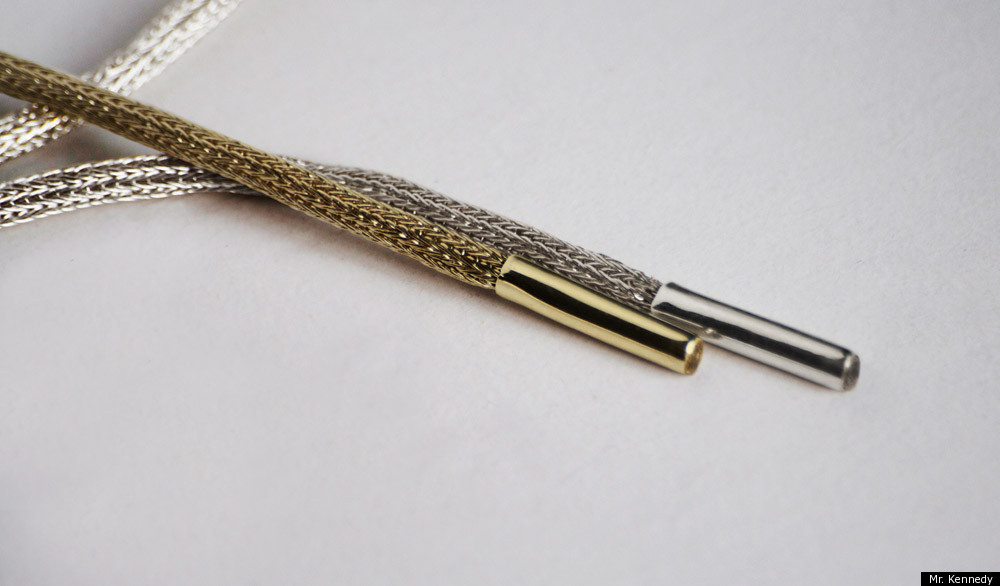 Don't worry, though, budget-minded folks: Mr. Kennedy's silver laces will only set you back $3,000. Whew! What a steal.