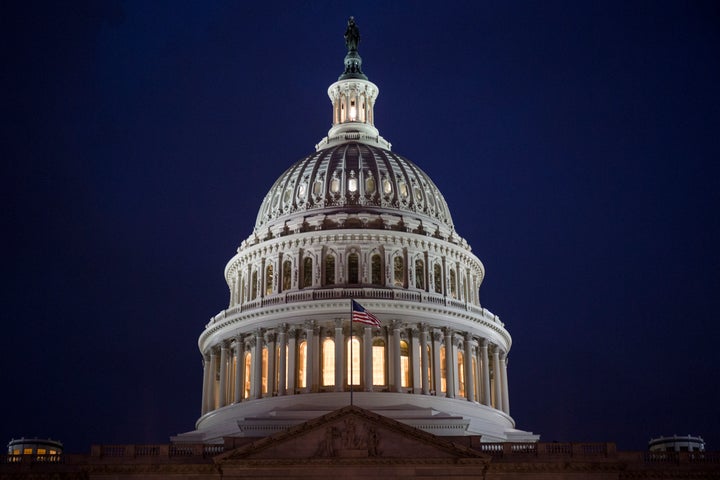 While American healthcare reform continues to be held hostage by pure partisan politics, elsewhere leaders are forging real progress on one of the most important issues of our time, with a huge impact on healthy aging. In great ironic clarity, this contrast played out nearly perfectly this week on the two sides of the American continent. In Washington, Congress showed how entrenched it has become, while far across the land in San Francisco, one event showcased how aging is unlocking transformative innovation in healthcare: the once-every-four-year World Congress of the International Association of Gerontology and Geriatrics (IAGG).
So, Charles Krauthammer's, "Nobody has any idea what to do about healthcare" might be true if you're inside the Beltway, but not quite true if you know where to look.
To wit: IAGG convened over 6,000 experts in geriatrics, gerontology, medicine, healthcare, and economics. But this year also featured Fortune 100 Companies from industries as diverse as technology, home care, financial services, and pharmaceuticals. Each of these private-sector leaders came to IAGG because they realize the competitive need to engage on the theme of global aging. In the process, they are showing how their marketplace innovations will become the drivers of healthier aging in our 21st century, even as the politics of healthcare fails us.
These are some of the highlights from the Silver Economy – today judged to be at about $15 trillion – which serves the one billion of us over 55 on the planet:
Technology Creates Standard of Care
Care is increasingly moving from the 20th century healthcare facility to where the need is – including our homes and other, what in the last century would be considered, remote locations. What we saw in San Francisco was the market-driven technology innovation of Remote Patient Monitoring (RPM) that not only improve our quality of lives – often through earlier detection and diagnosis leading to prevention and wellness only dreamed about on Capitol Hill – but also offering a vital, cost-efficient solution. RPM is rapidly becoming the Standard of Care in our 21st century because of its value to improved health outcomes while delivering the savings the politicians in DC, London, Tokyo or Beijing want. For example, at IAGG we learned that this application of innovative new technologies can contribute as much as a 40% drop in hospital admissions and up to a 75% decrease in readmissions – both huge drivers of health spending. Undoubtedly, these savings come in the form of huge improvements in quality of life – reduced falls, better control of diabetes, or better management of NCDs, including targeted ones like congestive heart failure.
Financial Institutions Learn Healthcare
Banks were also in evidence at IAGG, one in particular – Bank of America Merrill Lynch – which, in partnership with Ken Dychtwald's Age Wave, himself a gerontologist leader for over four decades, reported some of the most groundbreaking survey research in aging today, including people's concerns and goals for their retirement. The research found that retirees' and pre-retirees' top priority is health, while their top fear is the great scourge of the 21st century: Alzheimer's. And therefore, in light of this critical insight, health is becoming one of the critical factors of Bank of America Merrill Lynch's training: thousands of financial advisors are learning how to engage with older consumers and to recognize warning signs like difficulty managing finances and evidence of financial abuse. This partnership is a key competitive advantage for Bank of America, and an example of the kind of non-traditional collaboration that we desperately need to address the burden of Alzheimer's and other diseases of aging, where markets are driving innovation that politics miss.
Home Care as a 21st Century Preferred Care Model
For over 20 years, Omaha-based Home Instead Senior Care has been leading the revolution transforming elder care and enabling the critical aging-in-place trend. Quality home care helps seniors achieve one of their chief goals, while also generating enormous economic value: $13.4 billion in total savings to the health care system and one of the fastest growing job sectors in the entire US economy, yielding tangible benefits that ultimately accrue to businesses and employees.
At IAGG, we also learned of home care's vital function in decreasing the burden on family caregivers, most notably, adult daughters, which represents a silent social crisis and employee productivity drain. The numbers here should be a wakeup call: The average U.S. caregiver is a 49-year old woman. As many as 91% have seen a negative impact on their work life, such as showing up late or leaving early, being more distracted at work, passing up deserved promotions, or leaving the full-time workforce altogether. Professional home care is helping to address this disproportionate impact, re-shaping the care model globally.
Pharma Innovation in Wellness and Prevention
Abundantly evident at IAGG, one also saw that adult vaccines are another area of huge potential for our health and savings across the healthcare system. Every year, more than 40,000 U.S. adults are hospitalized due to vaccine-preventable diseases, and treatment of these diseases costs the US alone over $26 billion each year, which doesn't even include the additional costs that cascade from lost productivity. Innovators like Pfizer shed important light on how we need to step up to a global effort behind adult vaccinations, much like we did in the mid-20th century for childhood vaccinations. Not only would adult vaccines reduce costs, they would also help older adults to maintain their functional ability – staying healthy, active, and independent for longer. Why would we not embark on a global public health adult immunization campaign for our 21st century, when there are more of us over 60 than under 14?
Instead of doubling down on a never-ending healthcare debate, Congress and the White House might take note of such healthcare fixes already in the marketplace and spend some time designing public policy reforms that create hospitable conditions for even more innovation. A wake-up call, indeed!