Now more evidence of Kim's love for the ladies, or at least expensive fake hair.
"Yes I think girls are awesome!!" she tweeted along with the picture below.
"Kim and Tracy are still very much involved. In fact they will be in Los Angeles together very soon," a source told Radar. "It's a real relationship and not just for the show. Tracy has been helping Kim with her music career and she has become a big influence on her life."
But, the source said, Kim is still involved with Big Poppa, whose name is Lee Najaar.
"He's still married and he has played a big part in Kim's life in recent years and she owes him a lot," the source said. "She even has his initials 'LN' inked on her ring finger."
PHOTO: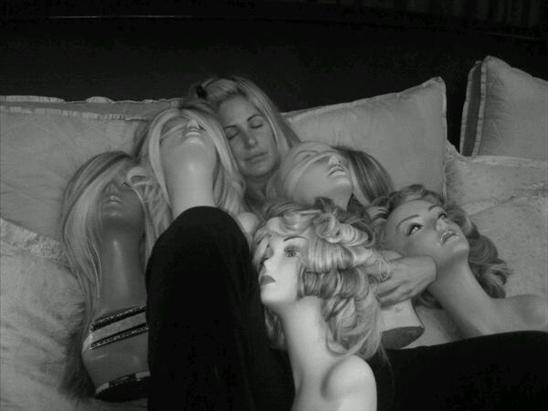 Popular in the Community