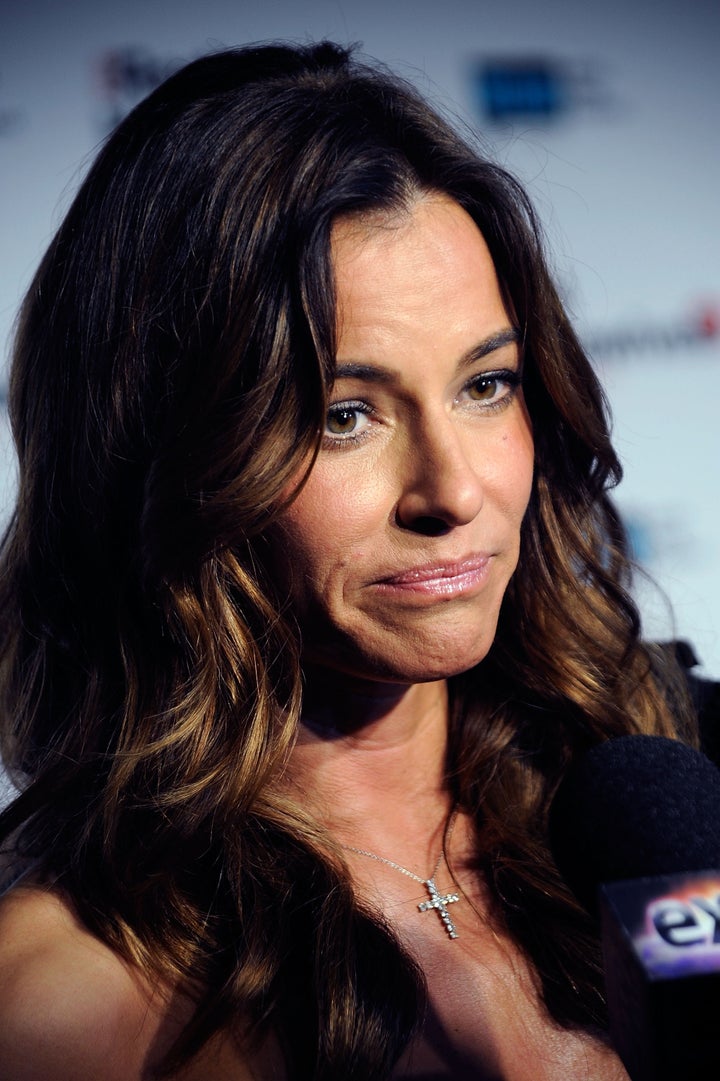 (Los Angeles - March 31, 2009) - The Real Housewives of New York City star, Kelly Killoren Bensimon, faced a judge this morning resulting from her arrest earlier this month for allegedly assaulting her boyfriend, Nick Stefanov. Only "Extra" spoke with Bensimon and her attorney, Ed Hayes, outside the New York City courthouse and stressed that her children are her main concern.
Bensimon exclusively tells "Extra," "I'm really upset by the entire process. My beautiful girls and I are being exposed to a horrible situation. I just think it just unsettling...I support all my friends and my friends have been really amazing with me. It's not really about me. It's about my girls. My girls don't need to be exposed to something like this. It's really inappropriate...I don't want to speak ill of anyone. That's not who I am. I don't want to do that...."
Hayes explained what happened in court saying, "He's [Stefanov] not ready. He didn't show up. The guy didn't come. We came. He didn't. What can I tell ya....If he doesn't show up from now till then (June 8th), they'll dismiss the case...It's not a real case. He just wants to make her life uncomfortable..." When asked if he thinks this is just a jilted lover's quarrel, Hayes responds, "I don't even know if I qualify him as lover. How about a jilted moron?"

"Extra's" interview with Bensimon and Hayes airs tonight
Popular in the Community