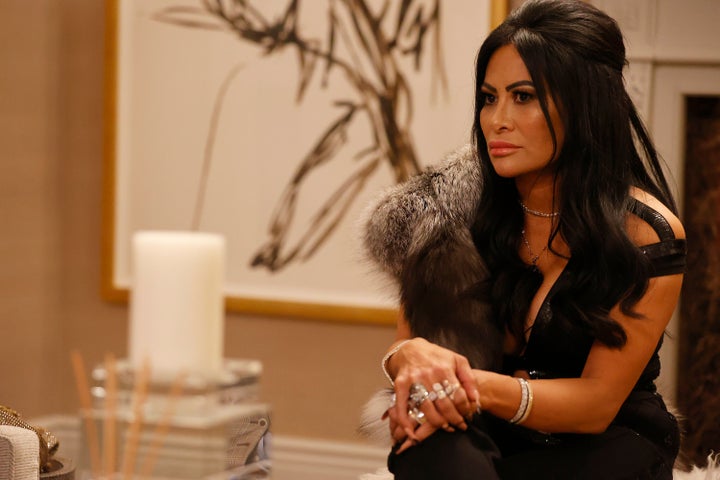 "Real Housewives of Salt Lake City" star Jen Shah was sentenced to six-and-a-half years in prison after pleading guilty to her involvement in a nationwide, long-running telemarketing scheme that largely targeted senior citizens.
Shah, 49, was ordered to surrender on Feb. 17 and will serve her sentence at a facility in Texas. She will be subject to five years of supervised release once she exits prison.
Moments before her sentencing, the Bravo star said that treating her mental health issues has given her a new perspective on her actions. "With the proper medication, I can now see what happened," she said.
Shah initially denied the allegations and pleaded not guilty to charges of conspiracy to commit wire fraud and money laundering after federal agents arrested her in 2021. But in a stunning reversal a week before her trial was set to start in July, the reality television star entered a guilty plea and agreed to forfeit millions of dollars tied to the scheme in exchange for prosecutors dropping the money-laundering charge.
"I knew this was wrong. I knew people were harmed," the Bravo star testified before a Manhattan court last summer. "I am so sorry."
Shah's charges carried a maximum 30 years in prison, but the terms of her plea deal set sentencing guidelines at 11 to 14 years. Prosecutors sought 10 years, while her legal team asked the judge for three.
"I knew this was wrong. I knew people were harmed."
"I don't know if she appreciates the harm she has caused. I hope she has. I heard the words," U.S. District Court Judge Sidney Stein said at her sentencing, according to NBC News. "Those people have no way of being made full again ... If they are financially, they won't be emotionally."
In pleading guilty, Shah admitted to orchestrating a wide-ranging fraud ring with her business partner Stuart Smith, who was also arrested and pleaded guilty. As part of their nearly decade-long scheme, Shah and Smith generated and sold lists of hundreds of leads to others involved in the operation, knowing they were using the information they purchased to repeatedly defraud innocent people through telemarketing scams. Their business raked in money by selling the victims sham services for tax preparation, website design and other business resources, according to the pair's indictment.
Perhaps most disturbingly, their operation largely trafficked in one of the easiest targets for scammers: senior citizens.
"Jennifer Shah was a key participant in a nationwide scheme that targeted elderly, vulnerable victims," Damian Williams, U.S. attorney for the Southern District of New York, said in a July statement. "These victims were sold false promises of financial security but instead Shah and her co-conspirators defrauded them out of their savings and left them with nothing to show for it."
Homeland Security Investigations Special Agent-in-Charge Peter Fitzhugh also had harsh words for Shah and Smith, saying they "flaunted their lavish lifestyle to the public as a symbol of their success. In reality, they allegedly built their opulent lifestyle at the expense of vulnerable, often elderly, working-class people."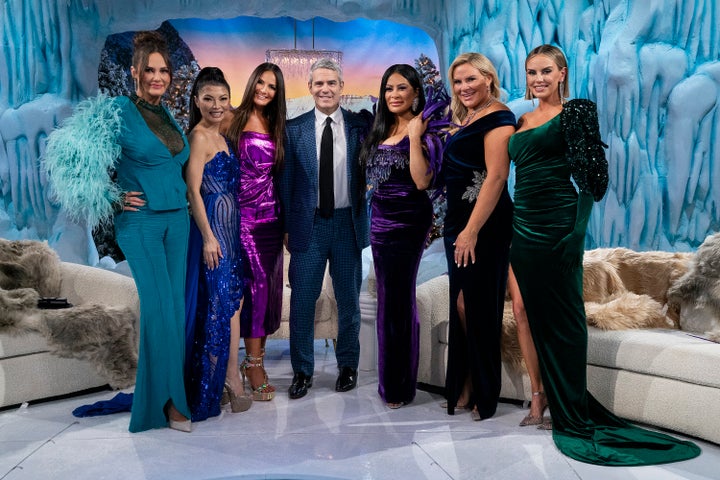 Like "Real Housewives" stars before her, Shah's legal woes played out before the cameras in spectacular reality television fashion. She spent the first season of her Bravo show parading her wealth before viewers ― as the women who star on the network's multi-city franchise are expected to do ― in the form of her palatial "Shah Chalet," a small army of assistants and five-figure parties. Her lifestyle, she frequently quipped to viewers, was nothing short of "Shah-mazing."
At a 2020 reunion episode for the first season, Shah gave a vague response when Bravo host Andy Cohen pressed her to explain what exactly she did for work.
"My background is in direct response marketing for about 20 years, so our company does advertising," she said. "We have a platform that helps people acquire customers, so when you're shopping online or on the internet and something pops, we have the algorithm behind why you're getting served that ad."
By the middle of the second season that finished airing last year, Department of Homeland Security agents had appeared on the show to arrest her in a sting operation, accusing her of amassing the wealth she paraded on TV through a sinister scheme. More than 800,000 viewers tuned in to watch the drama unfold.
Shah is married to Sharrieff Shah, a coach for the University of Utah football team who has made frequent appearances on his wife's show. They have two sons.
Popular in the Community