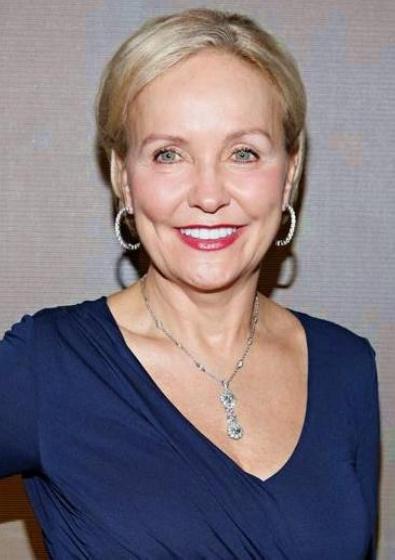 Former Real Housewives of New Jersey castmate, Kim G, revealed that she was going through a divorce during season 3 of the Real Housewives of New Jersey, and could have used friends instead of frenemies who wanted to set her up for a fall.

"There's a gang mentality among these housewives," Kim said. "They gang up on the single woman in the crowd. That was Danielle Staub, and that was me. Would I have been treated like I was if I had a man by my side? Would Caroline have come after me like an attack dog if her husband wasn't on the other end of her leash? I doubt it. "

Kim says she decided to leave the show in part because of what it was doing to her marriage. "My husband told me to quit the show and change my name or he would divorce me. Of course he divorced me anyway," Kim said laughing, but says she was ready to leave anyway. "Most of that bunch don't have a pot to piss in or a window to throw it out of," Kim said referring to her former cast mates. "They pretend to be something they're not, they owe everybody, their landscapers, their accountants, even the caterers that throw those fancy parties haven't been paid, and that's just not what I'm about. I am who I am, I don't have that sense of entitlement, I believe in paying my bills. "

Kim admits that she did receive a lot of pressure to appear on season 4, like when the producers were texting her to show up at the Posche fashion show, but says for her there was no going back "After what happened to me and Monica at the Gorga's Christmas party, I knew I would probably be walking into a set up, so I declined. I knew I'd made the right decision the night Jacqueline skipped out on the reunion shoot she showed up at my house in tears, she wanted to see the proof that I was asked to show up at the fashion show, so I showed her the proof she needed. Jacqueline had a friend drop her off, I'm assuming because she didn't want her husband or any of the Manzo's to know she was at my house or that we were still friends."
''Jacqueline seemed so traumatized that night, so we sat on my couch, had a few shots of Cafe Patron and chatted 'til 3 a.m., Jacqueline telling me that she hated Teresa Giudice, and that I had been right about her all along. She was crying and completely broken over the mess the show had become and I was comforting her. Jacqueline said she didn't trust anyone, and she was very disappointed in Teresa. That was the last time I saw her, even though we don't have issues with each-other. It's a tough gig.''
''I could tell you so many things about what goes on behind the scenes that would curl your hair. But I'm past all that now. "

When asked how life has changed since leaving the show, Kim admits she has had her ups and downs. "I became very isolated. Everybody had the wrong idea about me because of what they saw on 'reality' TV," Kim says. "So I started the Ex-Wives Club, and that really put me on the road back to being in charge of my own life."

The Ex-Wives Club, is what Kim calls a group of women that she brought together who are all going through a divorce. ''We get together, to compare notes, share advice, or just a hug or a laugh. And we remind each other that this isn't the end, in fact, it's the beginning of a whole new and better life." Kim says that the Ex-Wives Club concept is really catching on with women on the verge, has inspired Ex-Wives clubs to start up their own chapters all across the country, and is the subject of her upcoming book and reality show.

"Starting the Ex-Wives Club was one of the best decisions I ever made, and has brought so many blessings and so many great new friends my way," said Kim. "It's great to be around women who are there to support and encourage each other, rather than attacking each-other on national TV just so they can sell more spaghetti sauce."
Popular in the Community