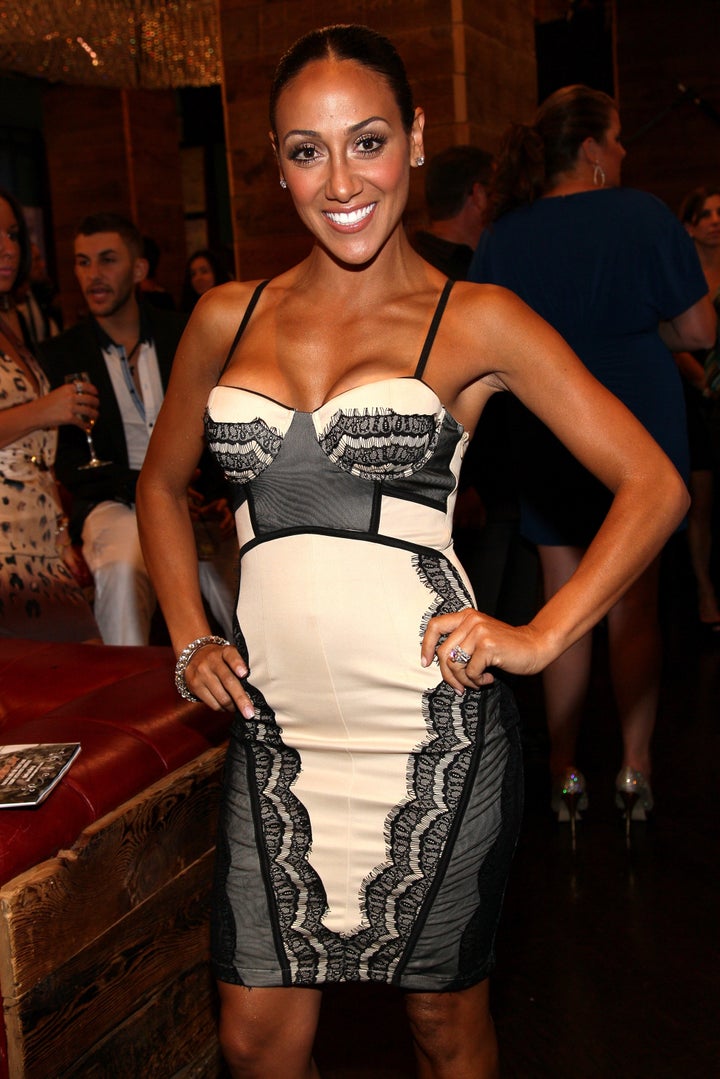 "I have to say, nowadays, anybody can be a singer," Teresa told sister-in-law Melissa Gorga on a recent episode of "Real Housewives of New Jersey," and while indeed true, the adjective "good" is conspicuously missing. "Kim Kardashian came out with a song," Teresa said in her weird spit-shrug way, and then attempted to put Gorga on the spot: "Yeah, SING!"
Well now that time has come: the newest addition to the hit Bravo reality show has released her single, "On Display," a sort of Janet Jackson-esque dance track without the dance. The song might actually have a shot if it didn't have a first-grader's idea of rhyme in place of actual lyrics:
"Cause I'm on display, display, display/ Each and every day, every day, every day."

Or be overly self-conscious about being watched:
"Everybody's waiting on me to fall."
Unlike "Chic, C'est La Vie," Countess Luann of "Real Housewives of New York"'s single -- which is campy and harmless and has a music video where pals Jill Zarin and Kelly Bensimon half-heartedly dance around a drag queen (jk!) -- there's nothing tongue-in-cheek about Gorga's video. On the contrary: "On Display" is dead serious, posited to inform us how tragically open to the public her life is, and calling us to sympathize or relate to her, or admire her just because.
But like Teresa, we just can't.
Calling all HuffPost superfans!
Sign up for membership to become a founding member and help shape HuffPost's next chapter