Each individual franchise of Bravo's massive "Real Housewives" lineup has their self-appointed leader. "Beverly Hills" has the glamour-puss of the 90210, Lisa Vanderpump, and "Orange County" has original cast member (and Andale's frequent customer) Vicki Gunvalson. In the newest city to be added to the lineup, Karen Huger is here to show the ladies of "The Real Housewives of Potomac" exactly what Potomac's manner code is. She sat down with us to chat about her status as the "Queen Bee", what other Housewife she adores, and what we can expect from the ladies of Maryland.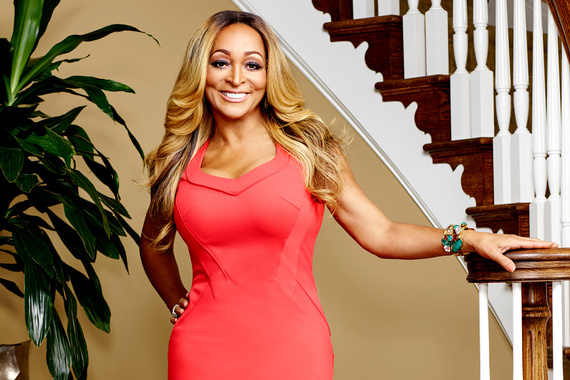 You are the "Grande Dame" of the "Real Housewives Of Potomac". It certainly looks like you definitely are the Queen Bee!
I absolutely love that title! I mean, that term of endearment has been bestowed upon me and I definitely wear it proudly!

How did an empty nester like yourself with two grown kids become a "Real Housewife"?
You know, its almost really predisposed. It's just my life really, I live a fabulous life. I am an empty nester now like you said, and I was looking for something to do. The kids are grown and are off at college and this literally fell into my lap. It was perfect timing.
Did you follow the "Real Housewives Of D.C. when they aired several years ago?
You know, I didn't really follow them. I knew (former D.C. Housewife) Stacie Turner lightly in passing though.

How do you describe your the Potomac franchise?
What you are going to get with us is six truly dynamic women. We're not just mothers, but entrepreneurs, we are charitable women in the community. we do a great deal. In our cast, we have business owners, women that have real pedigree, and women that have carried the torch of their families lineage. We are a very strong and independent group of women. We really are spinning our own individual plates in Potomac. I like to say that I think each viewer will find at least one of the housewives that you will really, really love.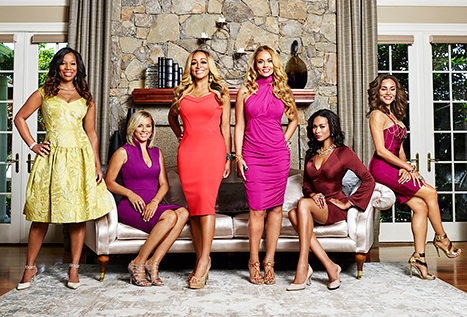 Was it hard convincing the rest of the Huger clan to film the show and open their lives to cameras?
You now what, in our family, my husband, my kids, we are all just really comfortable. We just moved along and it was a great experience and we just rolled with it. It was really fantastic. I wouldn't miss this ride for anything.

i was empty nesting at the time of filming, so you also will get a definite "mother" vibe from me as well. I can't give away too much, but you may see me "boo-hoo'ing" a bit. You definitely see it all with me.
Do you follow the other "Real Housewives"?
i follow "Real Housewives of Beverly Hills" definitely, I enjoy it immensely I'm a huge fan of Lisa Vanderpump! She's classy, she embodies women in their 50's really wrapping their arms around life and enjoying it. She shows that you can have fun and really make it sexy!
Lisa Vanderpump is definitely the "grande dame" of her own franchise; Do you think your cast mates will want to kiss your ring like her cast of "Beverly Hills" sometimes seem to have to kiss hers?
We have strong personalities, but all of them are definitely aiming for this ring! LOL

Can you give me one word that defines your experience on "Real Housewives of Potomac" so far?
hmm...."Joy Ride" definitely!
Calling all HuffPost superfans!
Sign up for membership to become a founding member and help shape HuffPost's next chapter