When a hungry baby wants to feed, the when or where is rarely convenient for mom.
Singer and "Real Housewives of Atlanta" star Kandi Burruss knows this all too well. The new mom of baby boy Ace Wells Tucker shared a photo of her getting her hair washed -- suds still in her hair, head leaning back in the sink -- while nursing Ace.
"This breastfeeding stuff is no joke," she wrote in the caption.
"He doesn't care that I have a head full of shampoo. He wants to eat now," she added.
A mom's work is never done!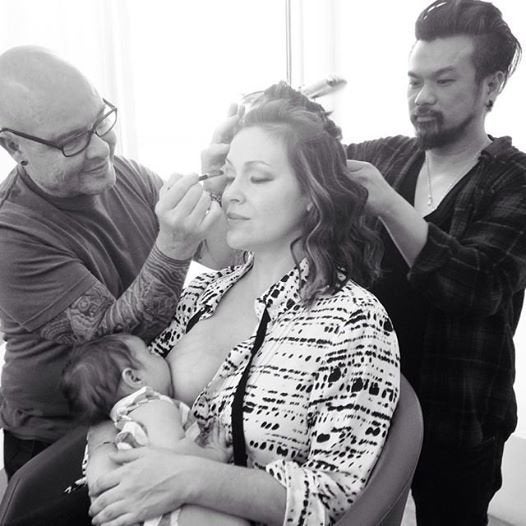 Breastfeeding Moments In Hollywood