Do these two rascals remind you of anyone?
Story continues after photo.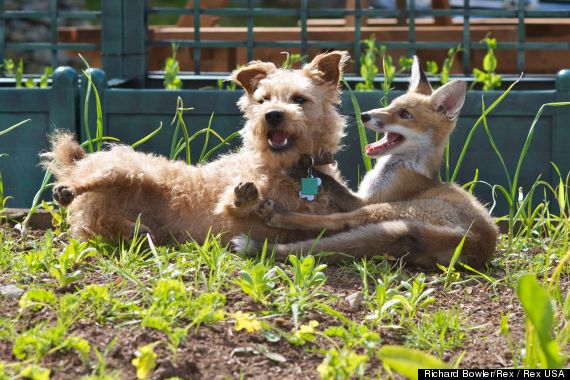 Abandoned Red fox cub Rosie and mixed terrier Maddy appear to be the real-life counterparts of the stars of the 1980s Disney classic, 'The Fox And The Hound.'
Richard Bowler, who lives in Wales, adopted Rosie in April after her father killed most of the other pups in her litter, according to the British press agency, Rex Features. It's unclear what happened to the mother. Maddy stepped in as the young cub's guide, and the two have been thick as thieves ever since.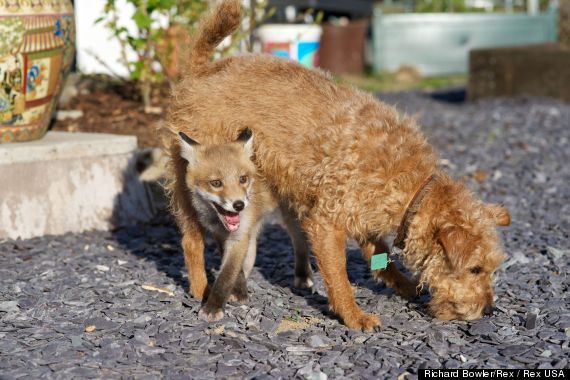 "They have become best of friends, although we always supervise them playing together as Rosie is still quite small," Bowler, 44, told the agency. "They chase each other around and Rosie often dives on Maddy; the living room is usually a wreck after they have been playing."
Rosie, who is 15-weeks-old, is being house-broken and trained so that she can freely roam Bowler's 5-acre property with her pal.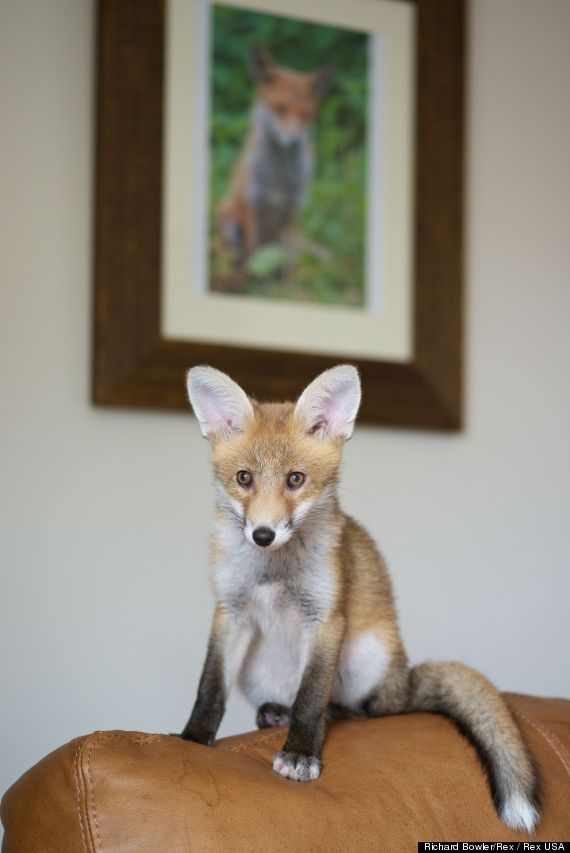 Bowler, who is a wildlife photographer, marveled at the friendship between the two in a blog post last month.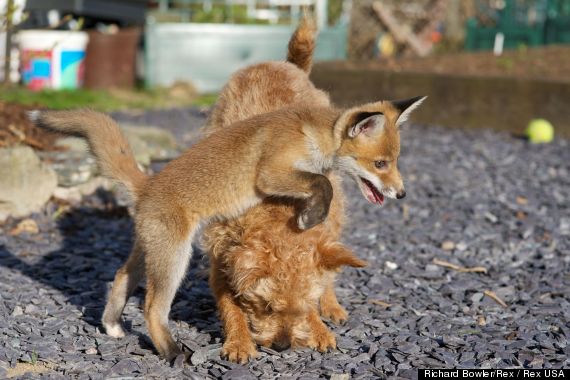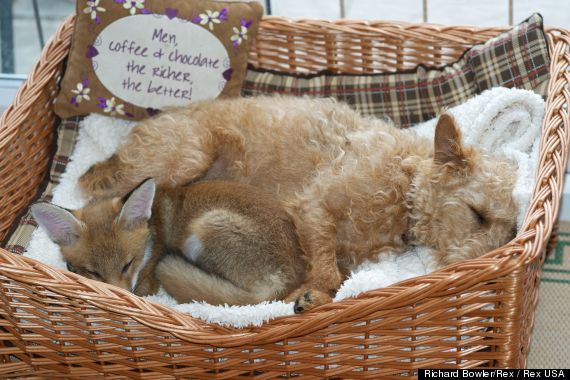 "When Rosie gets bigger we hope that her and Maddy will sleep together," Bowler told Rex Features. "At the moment though, as soon as they are together it's just fun and games and destruction."
Related
Before You Go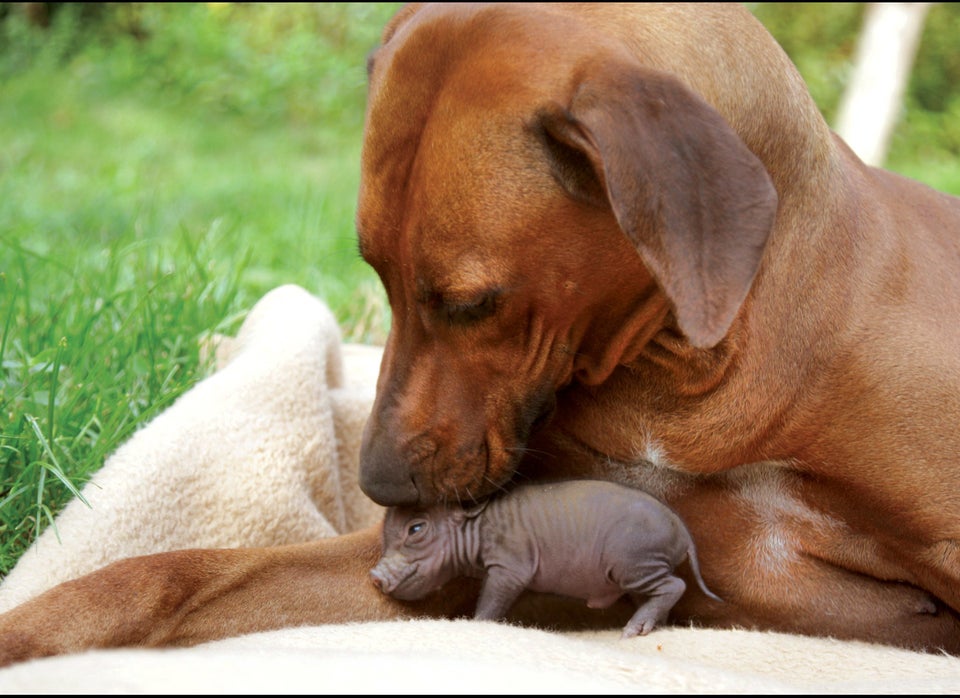 Unlikely Animal Friendships
Popular in the Community