Some friendships are a match made in heaven. This one is a match made in a cosmetic surgeon's office.
Pixee Fox, 26, has had 17 operations, including four boob jobs, liposuction and the removal of six ribs in a bid to become a real-life Barbie doll.
Meanwhile, 35-year-old Justin Jedlica has had more than 340 cosmetic procedures including five nose jobs, as well as implants in his shoulders, back, cheeks, biceps and rear end.
The two aren't romantically involved ― they're more friends with medical benefits.
They've spent an estimated combined $500,000 on their various surgeries, so it seems once these two cosmetically-enhanced cuties found out about each other, a meeting just had to take place.
"He gave me surgery tips, and had been through the same journey ― we're often judged for our looks, and we instantly bonded," Fox, a native of Stockholm, told Barcroft TV. "People commented on how we looked like Barbie and Ken, and we loved the attention."
Now the duo have a relationship befitting the type that the Barbie and Ken dolls in your kid's toy chest have.
"Our love is a plastic love," Fox said.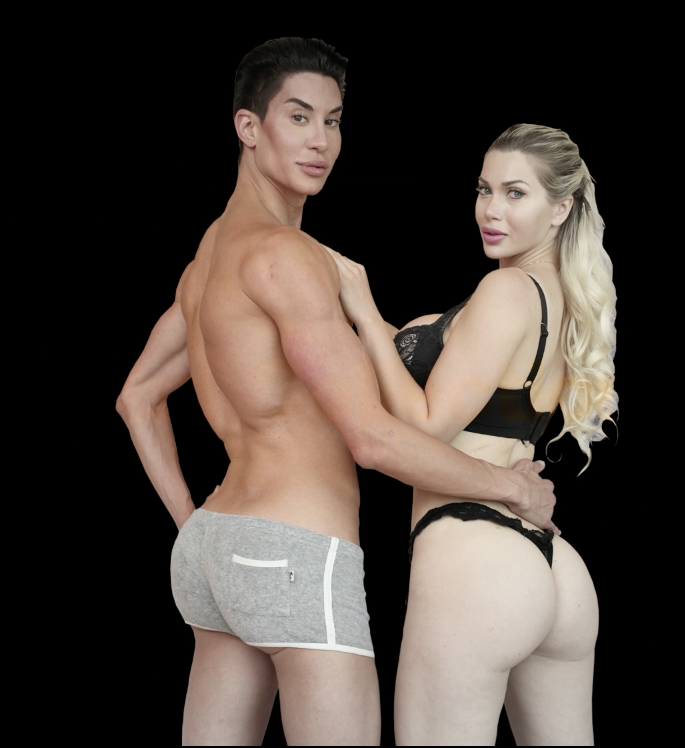 It's unlikely this plastic love will turn into a flesh-and-blood romance. Jedlica is currently divorcing his husband of three years, and admits it's been a challenge filling that void.
"There are not that many people like me so it narrows the pool down," he told Barcroft TV. "I tend to look for a guy who is nice and sweet and chivalrous ― and who I can have a nice comfortable life with."
Jedlica has also had bad luck with another real-life Barbie, Ukraine-born Valeria Lukyanova, who did not impress him.
"I do find her beautiful," he told HuffPost back in 2012. "[But] it appears to me that much of her look is added makeup, fake hair and 'slimming' corsets ... Drag queens have put on the same illusions with makeup and costumes for years."
Fox says neither she nor Jedlica are in the market for romance right now.
"For the time being we've both given up on love. We're committed to surgery, and won't stop until we've achieved our dream look," she told Barcroft TV. "Surgery is my focus and I don't have time for a man."
Popular in the Community