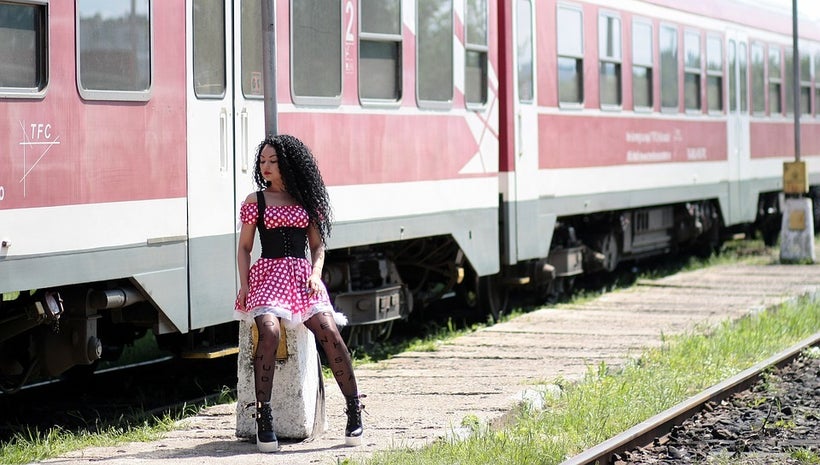 People can screw up royally, and vacations are no different. In fact, traveling beyond our comfort zones can magnify even the smallest mistake. If you're like me, you love to read or hear about some of the nutty things other folks have done, as long as you're not one of the people in the story!
Mountain Cabin Mess-ups
One couple called during a mid-winter stay to say the hot tub was "running constantly" but wasn't warm like it had been when they first checked-in. Responding, Amy found the cover off. The couple had opened the hot tub when they arrived, and "didn't want to bother putting the cover on and off, so we just left it off all night so it would be ready in the morning!"
Then there's the story of the couple who loved everything about their stay, except that the gas grill had "broken" after the first night. The note they left explained, "We didn't try putting the spare propane cylinder on, because the grill worked so great the first night, we figured it was just broke."
The grill was simply out of propane.
"Another man called," Amy says, "lost on his way to the cabin. He said he was on a mountain road with lots of trees around him but that was all he knew. He hadn't printed out the directions we sent as he 'liked to just drive around' until he found places but, 'Now it's getting dark!'"
"But the best one," Amy says, "is the couple who booked their stay with us in Hot Springs, North Carolina, drove to Hot Springs, Arkansas, and then called us to ask for better directions!"
Bring the Right Documents
Carrie Aulenbacher (www.carrieaulenbacher.com) and her husband were unpacking after a trip to Canada during pre-9/11 days (when only a birth certificate was required to travel between Canada and the US), and her husband asked why she had packed the titles to their vehicles.
"In my excitement for our trip," says Carrie, "I hadn't grabbed our birth certificates at all, but had taken the car titles! WOW was I glad he was a smooth talker when the border patrol got all upset at me for filming at the border. We would have had a tough time trying to prove who we were. At least we could have proved we owned our own vehicles!"
Take the Right Train
Nicolin Collingridge and a friend were traveling in Indonesia and wanted to go check out the temples in Yogyakarta.
"We landed at Surabaya airport late after visiting Bali," says Nicolin, "and knew we had to rush for the last train to take us there. At the station, I asked for two tickets to Yogyakarta, which sounds quite similar to Jakarta – the capital city. It wasn't until four hours in when we realized we should be arriving soon, that we found out we were on the overnight express train to the capital (7 hours further)! To say my friend was unhappy with me was an understatement, especially since he is quite tall and the seats were too small to allow him to sleep and we had flashing florescent lights in our eyes all night."
Take the Right Plane
Richard Degnan, founding partner of Metal Mark Partners (www.metalmarkpartners.com), was traveling in Africa for his birthday, visiting several countries across the continent.
"Early on in my trip," says Richard, "I was heading to Zambia to spend a few days visiting Victoria Falls. After a particularly hectic and late boarding for my flight I was very stressed and one of the other passengers asked me if there was anything he could do to help. I told him I was headed to Zambia to visit Victoria Falls and was just a bit stressed about missing the flight. This man looked at me and said 'Well I hate to tell you this but you are on an Air Zimbabwe flight.'
"When I looked at the papers in my seat I realized I was on the wrong airline headed to the wrong country! Good news is that it all worked out after an expensive cab ride over the Zambia border."
Wear the Right Clothes
"We live in Chicago and were traveling to Florida. It was in the middle of winter and we were all excited, so we took the earliest morning flight we could get. We were wearing all of our warm weather clothes, and carrying our heavy winter coats.
"Arriving in Florida, we were way too early to check in, so the hotel offered to store our suitcases. When the bell captain took away our suitcases, we thought nothing of it and were happy to not have to lug them around. We were eager to jump into the pool and enjoy the sun. We forgot, our shorts and bathing suits were in the suitcases. Unfortunately, when we returned to the front desk, we learned that the bell captain who had taken our suitcases originally had gone home after his shift.
"Of course, no one could find where he put the suitcases, so we headed out to the pool in our long pants, long sleeve shirts, and pulled off our boots to put our feet in the pool. We must have looked like the crazy family sitting in the sun in 85 degree weather for 4 hours until we could check in and they found our suitcases. Crazy enough we didn't care, but we learned a valuable lesson!
"Always put your bathing suits and an extra pair of hot weather clothes in your carry on!"
Have you made any mistakes on vacation that others can learn from? Share in the comments below.
Calling all HuffPost superfans!
Sign up for membership to become a founding member and help shape HuffPost's next chapter
This post was published on the now-closed HuffPost Contributor platform. Contributors control their own work and posted freely to our site. If you need to flag this entry as abusive,
send us an email
.