I love TV, movies and most things popular culture, and I love the learning that I can glean and apply to business and life. Enter the latest entry to our cultural discourse, Wonder Woman. The movie has inspired much discussion – about female leads, female directors, female strength (of all types) and female capabilities. As Cindy Gallop, the dynamic, world-changing ad exec and entrepreneur pointed out AND as Wonder Woman has demonstrated at the box office, There's a huge amount of money to be made out of taking women seriously.
And I might add, there is a huge amount of money to be made and millions of lives to be transformed by taking the business of women's health seriously. And in my line of work as a Vagipreneur™, a person in the business of female health, sexual health and wellness, I get to meet and work with modern day Wonder Women. I have spent the last 12 months conducting in-depth interviews with many of them for my upcoming book, Orgasmic Leadership. These women (and some men) come from different backgrounds, different histories, different paths, but share a similar desire – to build on their own experiences to create solutions for others.
Take Claire Tomkins and Eve Blossom, founders of Future Family, and an "A-team" of executives. The start-up is dedicated to making fertility accessible and affordable. Claire turned her personal and painful struggles with infertility into creating a company that hopes to help other women avoid the often circuitous, time-consuming and painful (both emotionally and financially) journey that Claire and her husband went on. But looking at her now 2-year-old daughter is the proof that Claire is in the right role.
Or consider Polly Rodriguez, a passionate entrepreneur who took her cancer diagnosis at the age of 21 and the resulting early menopause and infertility into creating UnBound, a "discreet subscription box …for getting women and couples the erotic goods" they wanted to ramp up their sex lives. Faced with 30-40% chance of survival and 80% probability of reoccurrence, Polly turned her fear into fight and her problem into profits.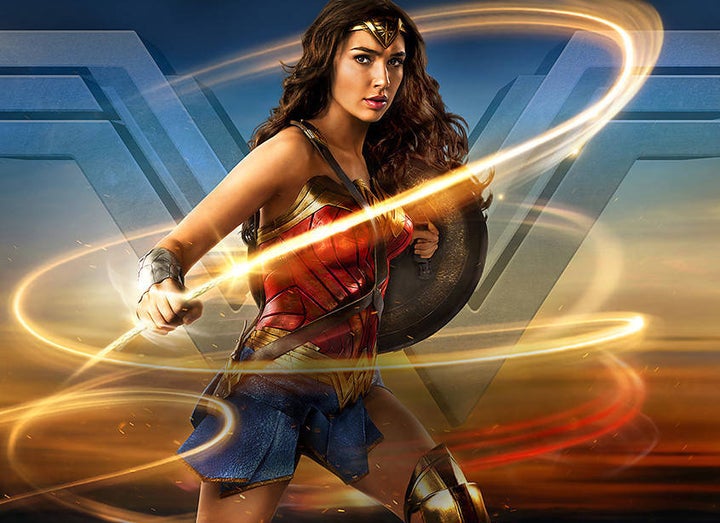 And then there is Suhani Jalota, native of India and graduate of Duke University. It was only after doing volunteer working in the slums of India, side by side with the women who lived there, that Suhani's vision crystallized in her mind. She wanted to relieve some of the basic challenges facing the women in the slums – access to toilets, information about menstrual hygiene – in a community where there is limited if any access to female doctors and no opportunity for conversation. Says Suhani, I realized that the solution was to talk about empowerment, not periods. And so Myna Mahila Foundation was born, a non-profit that has a multi-layered mission. It creates the opportunity for women to be entrepreneurs by employing them to produce and sell menstrual pads, while giving them purpose and confidence.
These modern day warriors will undoubtedly disrupt and transform the world with their efforts. And as Wonder Woman herself says, "So I stay. I fight, and I give…for the world I know can be. This is my mission." I, for one, would certainly follow these Wonder Women into battle.
Popular in the Community