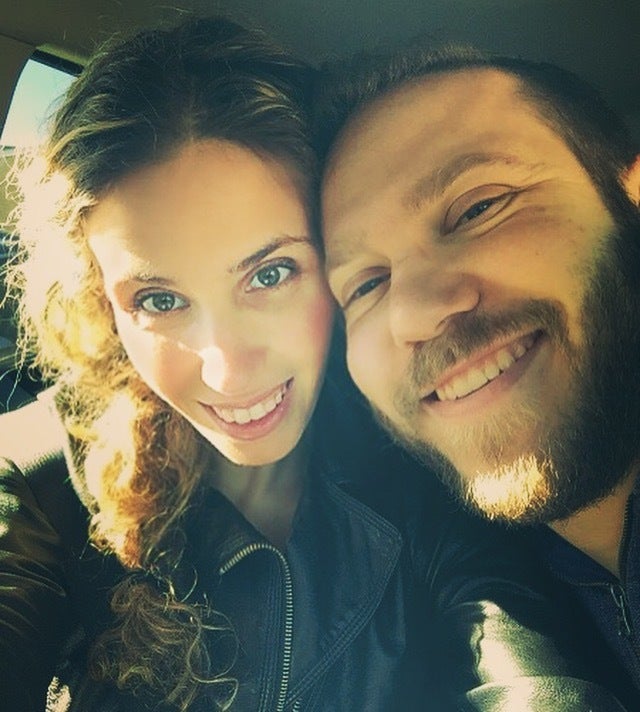 Due date: June 15th, 2017.
My youngest is 6 years old. Imagine my surprise (and shock) to get a positive pregnancy test. The next few tests, same result. I immediately call my husband, who, I think, was smothering some concerns and excitedly told me to go to the doctor as soon as possible. We set the appointment for the next day.
I pictured every detail of my future baby's face, imagining the tiny hands, feet, toes. Such a miracle! In my heart, I felt that I knew that he was a boy (I'm not sure why! I just felt that there was a connection, a surety, a bond forming between us, similar to my last three, where I knew everything about him). I pictured birthdays, late night snuggles, sweet moments with siblings, exciting new firsts.
Fast forward. My husband and I sit in the waiting room, the same place I'd been for my other three pregnancies. I noticed how many details looked so different, while it felt so familiar. Little aesthetic changes: fresh paint, a new couch, different end tables, warmer lighting. It was a feeling of belonging and feeling out of place, all at once.
Blood is taken, prenatal vitamins are given. I am told that I will hear about my HCG results the next day.
The next day, I am on my way to evaluate a student for special education services. I must have checked my phone 20 times since I woke up. As I enter the door, my phone rings. It's the doctor's office.
"I'm sorry. Your levels indicate that you don't have a viable pregnancy." I mumble incoherently and hang up. I'm in a daze. I freeze for a few moments but tell myself a mantra something to the effect of: "You're okay. You just have to get through the next few hours."
I do my job. I do it well, because it's the right thing to do. There's no option. I of course get lost on the way home (twice), since that's the moment where I briefly allow myself a reprieve to feel shock, grief, sadness, guilt and disappointment. I'm overwhelmed.
When my kids get home from school, I have processed enough to focus the children I have. I tell myself I can get through the next few hours, similar to the mantra I used earlier. I focus on my kids; it's never been a choice. I use this as an opportunity to put everything I've got into loving on them extra hard.
It doesn't matter to me that it was an early miscarriage. That maybe it wouldn't have been "viable" as it grew. It was, to me, a baby, my child. Though I know in my mind it will hurt less over time, I will always remember this child in my heart.
Writing is, and always has been, a way for me to process life and my feelings, both beautiful and more difficult. We all have our ways of getting through life's hardest moments, because we don't have a choice. People depend on us, we have to keep going. It's the what and the how of what gets us through the tough stuff in life that may differ. Being able to write this piece and consequently state that I had a child who was, for a short time, lovingly created and real, helps me validate its existence and has made this whole ordeal feel less painful. My child was real; though it was part of me for a little while, it was so loved and wanted.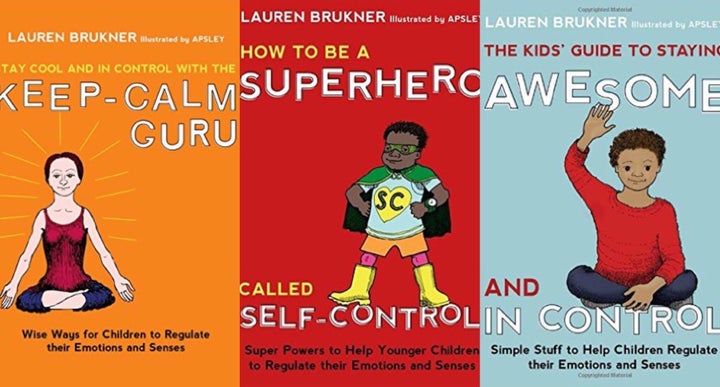 Lauren Brukner is a Senior Occupational Therapist and published author who lives in New Jersey with her husband and three children, ages 8, 7, and 5. She currently works as a Senior Occupational Therapist and evaluator in the NYC Department of Education. Lauren is a published author with Jessica Kingsley Publishers, and has appeared as a guest on The Autism Show, The Manhattan Neighborhood Network's School-Home Connection, and The Matt Townsend Show. Her books have been endorsed by Dr. Temple Grandin, and have been listed as resources on websites such as Real Simple Magazine, Inc. Magazine, Psych Central, Marie Claire, Everyday Health, AOL's Health and Wellness, MSN Health, Mothering.com, About.com, InOurHands.com, ScaryMommy, and Friendship Circle, as well as numerous school district curricula around the world. Her second and third books recently won the Mom's Choice Award-gold seal. Lauren specializes in sensory integration and self-regulation strategies for children and young people, and their implementation in home, school, and community settings. She holds advanced training and certification in Integrated Listening Systems, and is a Certified Screener for Irlen Syndrome/Scotopic Sensitivity. Lauren is the author of The Kids' Guide to Staying Awesome and In Control and How to Be a Superhero Called Self-Control, both published by JKP. She is the author of Stay Cool and in Control with the Keep-Calm Guru, that just came out in September (also with JKP). She is also a contributing author to Huffington Post and Autism Parenting Magazine, and blogs at www.awesomeandincontrol.com. When she is not writing or 'therapizing', Lauren can often be found going on a weekend adventure with her family, having a good dance party with her kids, or curled up with an engrossing book and a great cup of coffee. It all depends on the day.