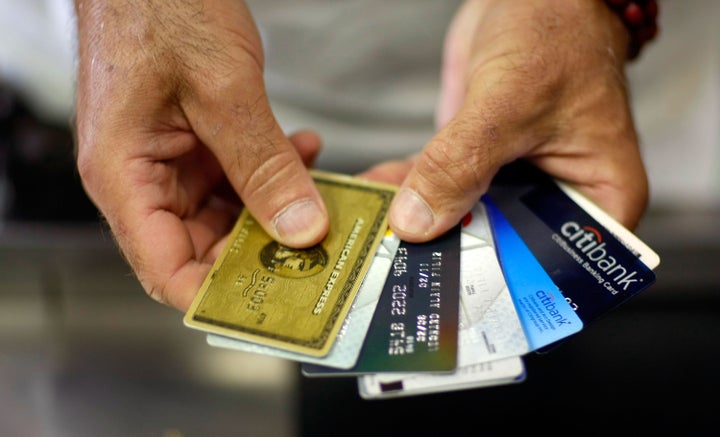 Though underemployment still looms over the economy, other encouraging signs of a recovery helped push down Huffington Post's Real Misery Index to 24 in July-August from an all-time high of 33 in February-March 2010.
The drop in the index was largely due to lower inflation rates in three key categories -- food and beverage, gasoline and medical care -- and to a precipitous decrease in credit card delinquencies compared to a year ago. After increasing dramatically for the last year, card delinquencies fell, an indication of Americans' wariness about carrying debt, according to data provided by Fitch Ratings.
"People are being more cautious," Dwaine Kimmet, treasurer and vice president of financial services at Home Depot, told Bloomberg News. "They don't want to be relying on credit cards."
Though the reduced reliance on credit cards is helping Americans save money, it also can slow down the recovery since reduced consumer spending hurts businesses and prevents employers from hiring.
Indeed, Minneapolis Federal Reserve President Narayana Kocherlakota sees a modest recovery in the works but warns that the lack of vitality in the labor market is "disturbing."
In remarks prepared for business leaders in Missoula, Montana, Kocherlakota said, "I believe a modest recovery is under way in the U.S. and is likely to continue."
To formulate our index, which provides a better snapshot of the economy than the often-criticized misery index (inflation added to unemployment), we used a more accurate unemployment statistic (the U6 formulation), with the inflation rate for three essentials (food and beverages, gas, and medical costs), and year-over-year percent changes in credit card delinquencies, housing prices, food stamp participation, and home equity loan deficiencies.
We gave equal weight to the broad unemployment numbers and the combination of the other seven metrics (with housing prices having an inverse relationship to the index). Thus, we added the broad unemployment U6 statistic (note: the current U6 was first introduced in 1994 so we used a similar number -- the U7 -- for the years 1985-1993) to the average of the seven other statistics.
Popular in the Community