Mike Eckhaus and Zoe Latta of design label Eckhaus Latta recently ignited controversy with images from their new spring 2017 campaign.
The designers got real people (not professional models) to actually have sex for the ads, where pixelated sections leave little to the imagination:
In an interview W magazine, Eckhaus and Latta spoke about the campaign that ultimately ended up crashing their website. Shot by photographer Heji Shin, the ads are supposed to have a non-pornographic approach.
"We were thinking of how we were using sexuality, the relationship between fashion advertising and sexuality—and in very direct terms saying sex sells," Shin told W.
Latta added, "We weren't covering people in oil—that's actually their sweat, you know? We've really wanted to play with the principles around advertising, but it had to be authentic and it had to be real people. If it was simulated, it would have really lost the whole intention behind the shoot."
The hardest part about shooting the campaign was getting people to participate, but with the help of friends and a specific casting director, it all came together within about six months.
"[The participants] were all excited about it, and wanted to do it—and to do it in the context of the Eckhaus Latta ad campaigns. It was actually pretty real," Shin told W. "Of course, sometimes you have to stage small things, like putting hair on another side. But, other things are very hard to stage—with guys, for example, you have to be quick."
Despite the supposed commentary on "sex sells" and the intended non-pornagraphic nature of the photos, it's still extremely difficult to see the Eckhaus Latta clothes that the models are wearing. Perhaps the website crashed because people were trying to see what the spring '17 clothes actually looked like?
The HuffPost Lifestyle newsletter will make you happier and healthier, one email at a time. Sign up here.
Related
Before You Go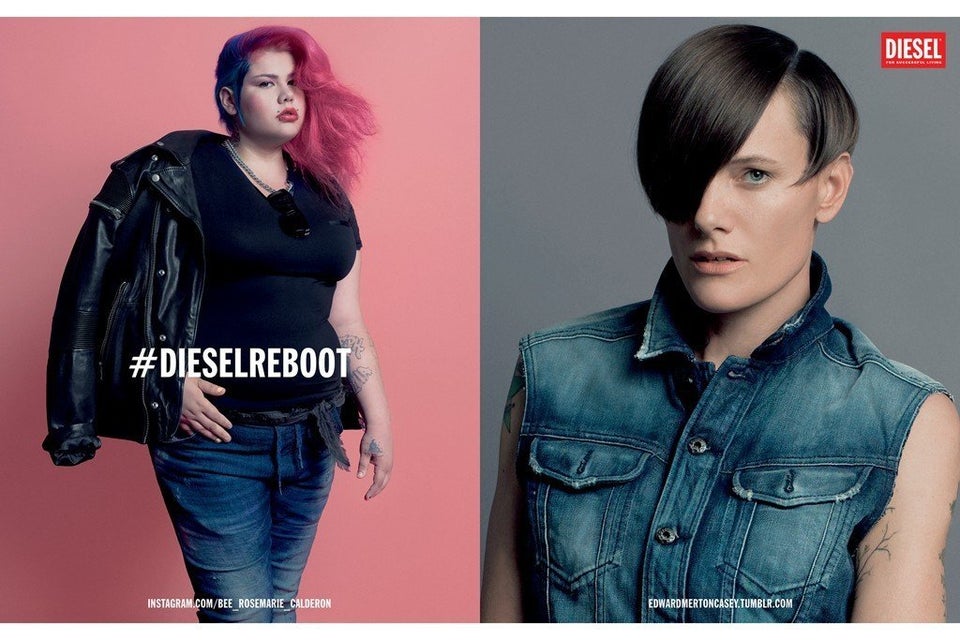 103 Controversial Ads