Relationships are a constant and continual renegotiation. What you say on your twelfth birthday, your retirement date or wedding day may not be your plan ten years later. And yet, to the other person, it can be a total surprise. They defend the old plan, saying "You can't change your mind now. That was not what we agreed."
"You said you wouldn't go back to work until the kids were in junior high," says the mom with the more than full time job, to her husband in charge of the everyday chaos at home.
"Yes, but four years into this, I feel differently," he says. "Don't lock me in."
In an unhealthy relationship, we do lock each other in. We hold each other hostage to some past version of ourselves, cutting down each other's dreams.
"How are you going to cook for the homeless, when you don't even cook for the kids and me here at home?"
"Twenty years ago you wanted to go to law school and I helped pay for it. You can't change careers at your age."
"You want to sing songs from the 18th century? This family doesn't have time for you to pursue your own amusement."
"You don't know anything about farming. You can't even grow a Chia-pet."
But it's cruel to tell another person that they are not allowed to change their mind. It's terrible to feel boxed in to a previous version of yourself.
Renegotiating isn't easy. But the heart of the gospel is this: everyone gets to grow and change. Discerning the will of God isn't about doing whatever you want or making the other person do whatever you want. Discernment disrupts our best-laid plans.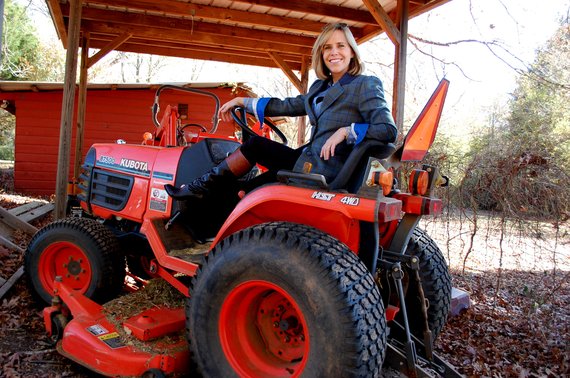 Calling all HuffPost superfans!
Sign up for membership to become a founding member and help shape HuffPost's next chapter