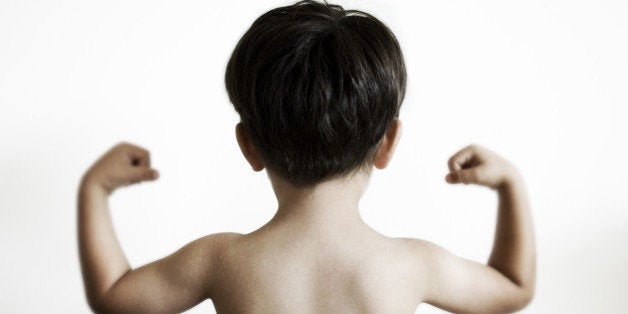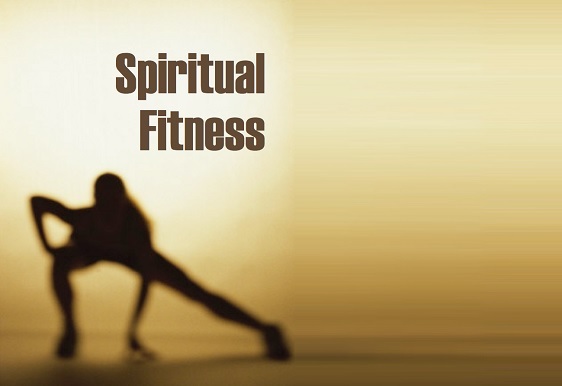 If there were nothing else I could tell anyone about their spirituality I would choose to tell them about the importance of consistency.
Over the last 23 years as a Religious Scientist, many of those being the most formative years of my life, I've observed one thing that's caught my attention more than anything else; New Thought practitioners as well as members of traditional faiths have forgotten the real importance of consistency.
This isn't an indictment... it's an observation.
When I counsel and teach people who've left a traditional theology I'm often met with stories about how the traditions and rituals had "lost their meaning" or "no longer felt fulfilling" to them. The concerning part? For some reason they also think that tradition and ritual have somehow become a bad thing altogether. I've been given a litany of reasons but none yet that seems to make any sense to me.
As I've mentioned in my writing before, I grew up wishing that my church community had more of these things. I wished for an annual service around the holidays that reminded me of the brilliance of our teaching. I would daydream about being able to share a tradition with the people whom I shared my most authentic spirituality with. I even longed for a "right of passage" in which I was honored for growing up, becoming a young man, entering and then graduating high school and the like. Maybe that would have helped members of my original community to see me as an adult when I became a practitioner and eventually a minister.
More important than all of those things is the consistency of Spiritual Practices. When I look at some of the traditional teachings and all of their well outlined approaches to Spiritual Practice I can't help but admire the role those things played in the spirituality of countless human lives and in the growth and spread of those traditional teachings. Forget the actual theology, the words they chose to use, the movements prescribed and even the regularity with which certain things were done and replace them all with concepts and ideas that speak to your soul. For me, that's the philosophy of the Science of Mind.
You see, in our teaching the primary key is to use our conscious mind to help clean out the old patterns of thought that have plagued us or otherwise distracted us from our awareness that we are divine by nature. How do we do that? Simple. Commit ourselves to a New Thought! Your welcome to those who may not have understood why the use of the words "New Thought" were popularized as a spiritual movement. Back to the point, changing the way you think isn't something that just happens for the majority of us. Most of us need to work really hard to actually change the way we think about things. It's not because something's wrong with us or anything. We've just spent SO much time thinking the way we already do that changing our thinking can be tough to do, just like any other bad habit.
Having a committed spiritual practice and a community that has consistent spiritual traditions and rituals is a vital piece of support that could help us make the adjustments we want to make in our lives. Imagine your spiritual community like a huge group of people you go to the gym with and your ministers and practitioners as personal trainers. That means the things you do together are your exercises. That doesn't mean you can't exercise alone, or in different ways in other places. It just means that with this group of people you are committed to consistent exercises that you share so that the whole community gains the benefits of the exercise AND the communal support.
So next time you think about what you may need to do in order to have a better result from your spiritual endeavors, check in with yourself and ask if your prayer, affirmations and other spiritual practices are being done with the same deliberate, repetitive and repeatable approach that we see the many great religions of the world model for us. Again, this is not an indictment of yourself...it is an honest observation. If you're not hitting the gym like you know you need to in order to lose those extra pounds you know it. The same is true about your spiritual regimen. It's not good or bad, better or worse. It's just a way to find out if you're actually practicing your faith with the vigorous enthusiasm required to demonstrate the desired results in your life!
www.itsreallyreal.org
#aworldthatworksforeveryone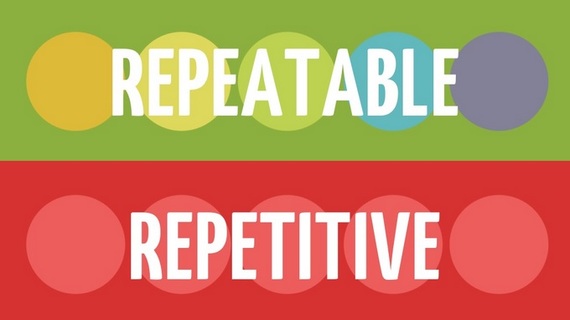 Calling all HuffPost superfans!
Sign up for membership to become a founding member and help shape HuffPost's next chapter