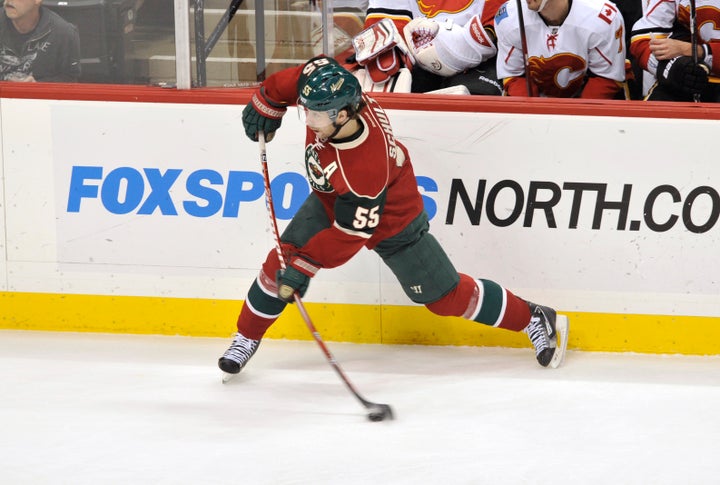 Last September, a Soviet-era Yak-42 jet took off at a Yaroslavl Airport en route to a game in Minsk. It crashed 500 yards from the runway, instantly killing 43 of the 45 passengers on board (ultimately, one crew-member survived), including several NHL veterans. Among the victims was former Anaheim Duck/Detroit Red Wing defense-man Rusian Salei, who was spending a year in the fledgling Kontinetal Hockey League. Salei had returned to Russia to suit up for Lokomotiv Yaroslavi and was returning home to Minsk to play in front of family and friends. Salei joined the high-paying KHL to play for a season before returning home to California to his wife Bethann and three children.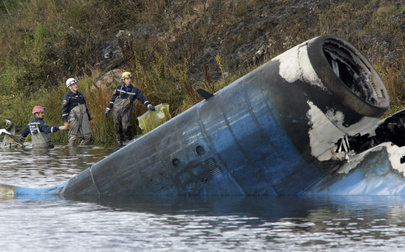 I'm not much of hockey guy, so I was unaware of the tragedy until the latest edition of HBO's Real Sports. In a sports media world devoted to talking heads, outlandish rumor-mongering, wild speculation and outright lies, Real Sports is a godsend. It's consistently hard-hitting and the journalists never seem beholden to the leagues they cover. Real Sports has been out in front of all kinds of hot-button issues, be it PEDs, gambling, injuries (and not just at the professional level). It also covers the offbeat athletic feats that wouldn't be featured on SportsCenter unless Tim Tebow took them up. Even the straight profiles of well-known sports folk are deeper and more illuminating than the typical jocksniff, like the recent piece on the Van Gundy brothers, which showed a deep fraternal bond that would never be revealed in a desk jockey's take on how close they are. Yes, the news magazine tends to go overboard on stories that tug at the heartstrings, but based on my non-scientific tears-per-minute scale, they are 100 percent effective.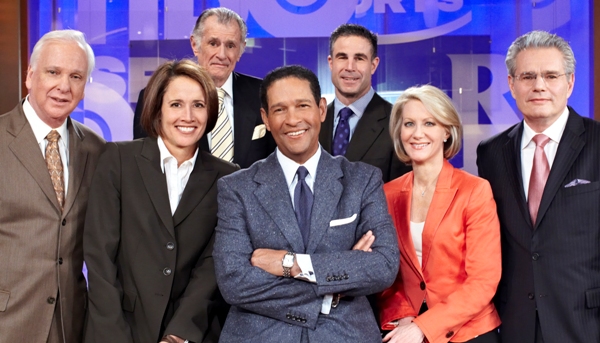 The segment on the Yaroslavl plane crash was a doozy. It was a solid investigative piece, revealing that the ancient KHL planes are flying deathtraps (and shockingly, still a mode of transportation as of a couple weeks ago), and tying it to the league's overall horrible track record in providing basic safety precautions. (Alexei Cherepanov, a 19-year-old top draft pick of the New York Rangers, died of acute heart failure, on the bench, during a game, in an arena that didn't have an ambulance or even a functioning defibrillator, for example). Even the official state crash report blaming "pilot error" comes off as dubious -- even knowing one of the pilots wasn't fully trained -- because the simultaneous acceleration and braking could have been a mechanical failure, but the pilots aren't here to give testimony.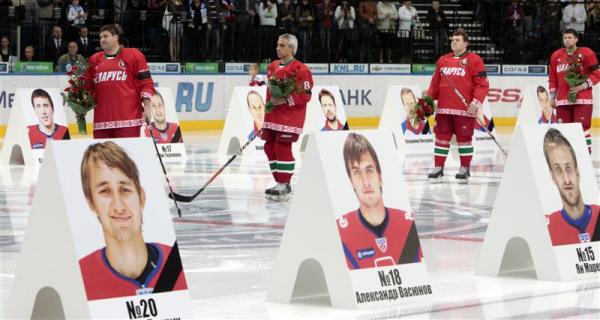 By making the Salei family the centerpiece of the story, the Real Sports report went beyond the strictly clinical, and turned into the type of human story that should be taught in Broadcast Journalism 101. The shot of the home team suiting up and kneeling in front of pictures of the deceased players was gut-wrenching, but nothing compared to Bethann's version of her husband's death. She shows off the web cameras he set up all over the house to watch his children from overseas. She reveals that she went back and watched the footage of her finding out about his death (while her daughter hid under the covers and her son panicked) to remember what it was like to be "happy." Words fail. It's what we've come to expect from Real Sports (and the accompanying piece on the formerly suicidal dude who turned a Wile E. Coyote scheme into a way of life is no slouch either) and the incredible work of reportage deserves whatever accolades come its way.
And yet, something about the piece didn't sit right with me. Or, to be more accurate, something about a whole slew of well-reported pieces, don't sit right with me. It's because of the man wearing the mic, Real Sports reporter Bernie Goldberg.
Goldberg is the eleven-time Emmy-winning journalist who wrote the great 1980 U.S. Hockey documentary Do You Believe in Miracles? and received the "most prestigious of all broadcast journalism awards, the Alfred I. duPont-Columbia University Award for an HBO story about young, poor boys who were sold or kidnapped into slavery and were forced to risk their lives as camel jockeys in the United Arab Emirates, one of the wealthiest countries in the world." Goldberg's the cranky soul of Real Sports. He has a special place in my heart for (ultimately) pulling the curtain back on Lenny Dykstra's mansion without furniture. (That phony "financial genius" still owes me two thousand dollars in Player's Club back-pay).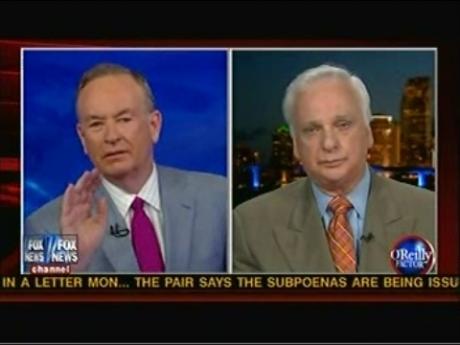 Goldberg made his conservative bones with Bias, his 2002 book on how the news is reported with a -- you guessed it -- liberal bias. It's a well-worn trope that he revisited in A Slobbering Love Affair, his version of those pesky liberals being in the tank for Obama. I never read either, but suffice it to say, there are differences of opinion.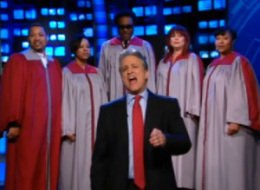 As a moderate live-and-let-live liberal, I don't think Bernie and I would agree upon a whole lot, but I don't get worked up with him, or any of his ilk. I am not a moth-to-the-flame guy when it comes to right-wing talking heads. I never quite understand when family or friends tune in and then ask in disbelief, "Can you believe what conservative Muckty-Muck said?" Of course I can. They get paid a lot of money to say such things. I get what I need from the occasional Daily Show clip, otherwise, I avoid it. Life's too short and I have way too many back-dated No Reservations to stream.
What's most interesting about Goldberg is that it's his incredulity that makes him such a great reporter. When Goldberg's beautiful Breslin-esque beak starts to redden, here comes some journalism. Watch as he grills the KHL Deputy Commissioner. The moral outrage comes through the questions-and-answers, not grandstanding or speechifying. Conversely, he lets Bethann's steely resolve do the storytelling, completely avoiding the teary-eyed pathos that a lesser reporter would use as the centerpiece.
So it's odd that the only time the man sticks in my craw is when I am enjoying the thing I admire him most for. Makes no sense, I know. I guess it's because it seems like his liberals-are-ruining-America thing is a money-generating sideshow and that it's somehow, I dunno, beneath him?
How do you solve a problem like Bernard Goldberg? You don't. You accept that people are complex, or are at least made up of multiple personas, capable of amazing moments of truth when it calls for it, and banal, shopworn nonsense when it doesn't.
If Bernie Goldberg can compartmentalize, then so can I. What's the alternative? Quit watching Real Sports? Never going to happen. Where else would I learn about a corrupt hockey league, a faulty Communist aircraft, a horrific plane crash, and the tragic aftermath of a widow and her young children trying to put their life back together one balloon at a time? Goldberg nailed it. He's got me outraged. Pay the Saleis, KHL. It's the absolute least you could fucking do.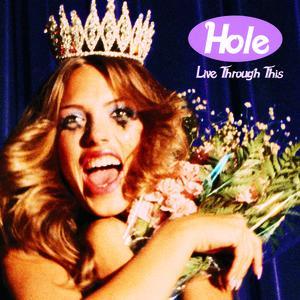 I'm sticking with Real Sports. I'm sticking with Bernie Goldberg. But I'm adding a wrinkle. After every one of his segments, I'm putting on some Hole.
Live Through This if you please.
Calling all HuffPost superfans!
Sign up for membership to become a founding member and help shape HuffPost's next chapter