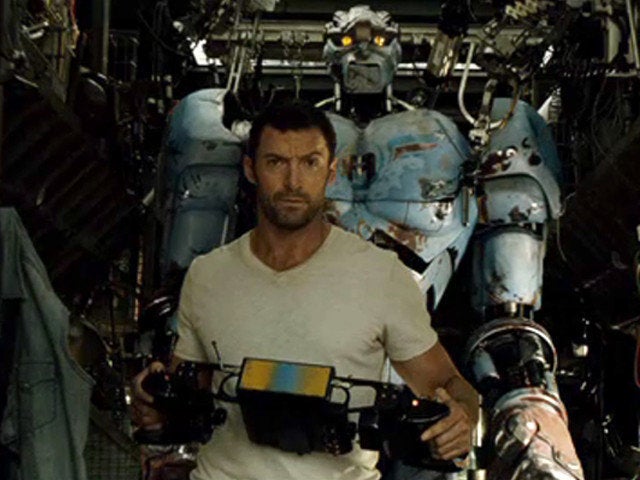 Hugh Jackman is used to dishing out the punishment with his fists. Now, he's at the helm as robots deliver the carnage.
The Australian leading man stars in the upcoming film, "Real Steel," a Dreamworks-produced film that is one part "Rocky," one part "Transformers," and one part heartwarming father-son story. In short, it's a wild hybrid that could best be described as the big screen adaptation of the kids' game Rock 'Em Sock 'Em Robots.
Jackman plays boxer named Charlie who loses his title shot when the sport shifts to gigantic robot battles and can't seem to successfully control the new metal battlers. When his son pressures him into teaching him the ropes, the two set off on a quest to train an undersized bot -- with, like in "Rocky," lots of heart -- to be the champ.
WATCH
:
Popular in the Community