Corporations may be raking in record profits, but workers aren't getting any richer, new data illustrates.
In fact, real wages have declined by nearly seven percent in the past seven years, according to data collected by the compensation research company Payscale. In other words, U.S. workers have less buying power now than they did before the financial crisis.
Meanwhile, corporate profits have increased by 18.6 percent over the past year, according to Payscale. In fact, corporate earnings now represent a larger share of GDP than during any other period in history.
Unfortunately, Payscale predicts that wage growth will continue to slow. The firm said that U.S. wages would only increase 0.8 percent year-over-year in the fourth quarter of 2013, less than one half of the 1.7 percent growth experienced in the third quarter.

Related
Before You Go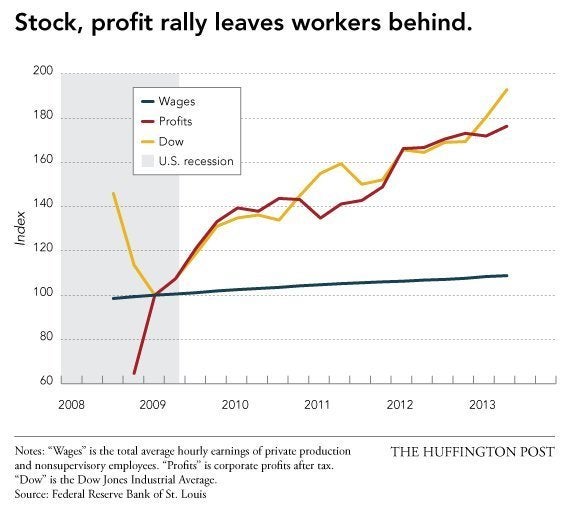 The Totally Unfair And Bitterly Uneven 'Recovery'
Popular in the Community