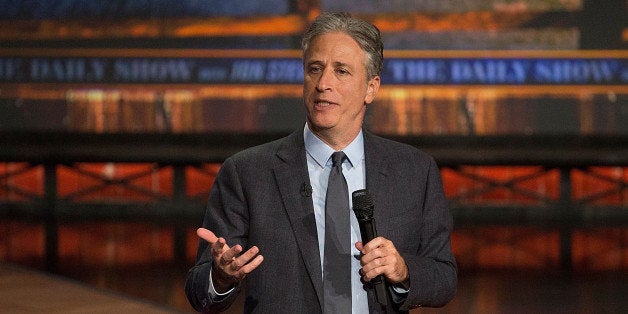 Following Jon Stewart's announcement that he will leave Comedy Central's The Daily Show, Reality announced it will be acquiring Satire in a $100 billion deal. "We're finally making official what Mr. Stewart has made obvious for years," said Reality spokesperson Kyle Dorchanter. "Now when people disparage events and behavior in the world as being too fucking stupid to possibly be real, they can breathe easier and take great comfort in knowing that it's all absolutely intentional."
The merger reflects Reality's desire to diversify away from the strictures of normal existence. However, existential insiders worry that the deal will adversely affect consumers who already have a tenuous grasp of what constitutes reality, their own or otherwise. "Without Mr. Stewart as a news/fake news conduit, millions will simply be unable to function," said non-profit lawyer/metaphysician Maya Berglost. "They'll sit in front of their TVs and computers, scratching their heads bloody, rendering themselves highly susceptible to Tosh.0."
Dorchanter noted: "We couldn't have planned it any better."
REAL LIFE. REAL NEWS. REAL VOICES.
Help us tell more of the stories that matter from voices that too often remain unheard.